The first I heard about Winter Wonderland was when I saw an advert for it last year. the boy was only 28 months though and so  I thought he'd be a bit too young for it. When I was invited to have a preview of this years event I thought I'd go and see what it was all about. As it was an evening event I didn't take the boy because he's usually asleep for 7pm but I will defiantly be buying some tickets to take him to a day time session, he'd love it!
Its advertised as 'The Uk's Largest Indoor Christmas Theme Park' and its located within the Event City complex which is right next to the Trafford Centre. Event City does have its own car park but it's easily walkable from the Trafford Centre itself so a combined trip is very possible. The sessions run from 11am-3pm or 4:30pm-8:30pm most days from now until Sunday 4th January. You can book online or pay on the door.The entrance ticket includes all the rides and attractions as well as visit to Father Christmas. There are also some pay to play fairground games.  On entering I was surprised at how much there was to do. I have been to other shows at eventcity and hadn't realised just how much floor space there is available. You certainly couldn't see all the rides and attractions from the entrance area. I was given a map which was nice although you wouldn't need it to get around. I liked how much space there was between rides and attractions, I can't imagine it would ever feel crowded in there. There was defiantly space to bring a pushchair if younger siblings were to attend. Under 3's are free which is great to keep families together, I'm really not keen on places that charge for babies who wouldn't be able to go on any rides. I wasn't able to count how many rides there are as there were so many. There is something suitable for all ages, adults too! I know the boy would have been able to go on quite a few rides there and he's now 3 years and 4 months. He would have loved the carousel and the bouncy castle amongst others.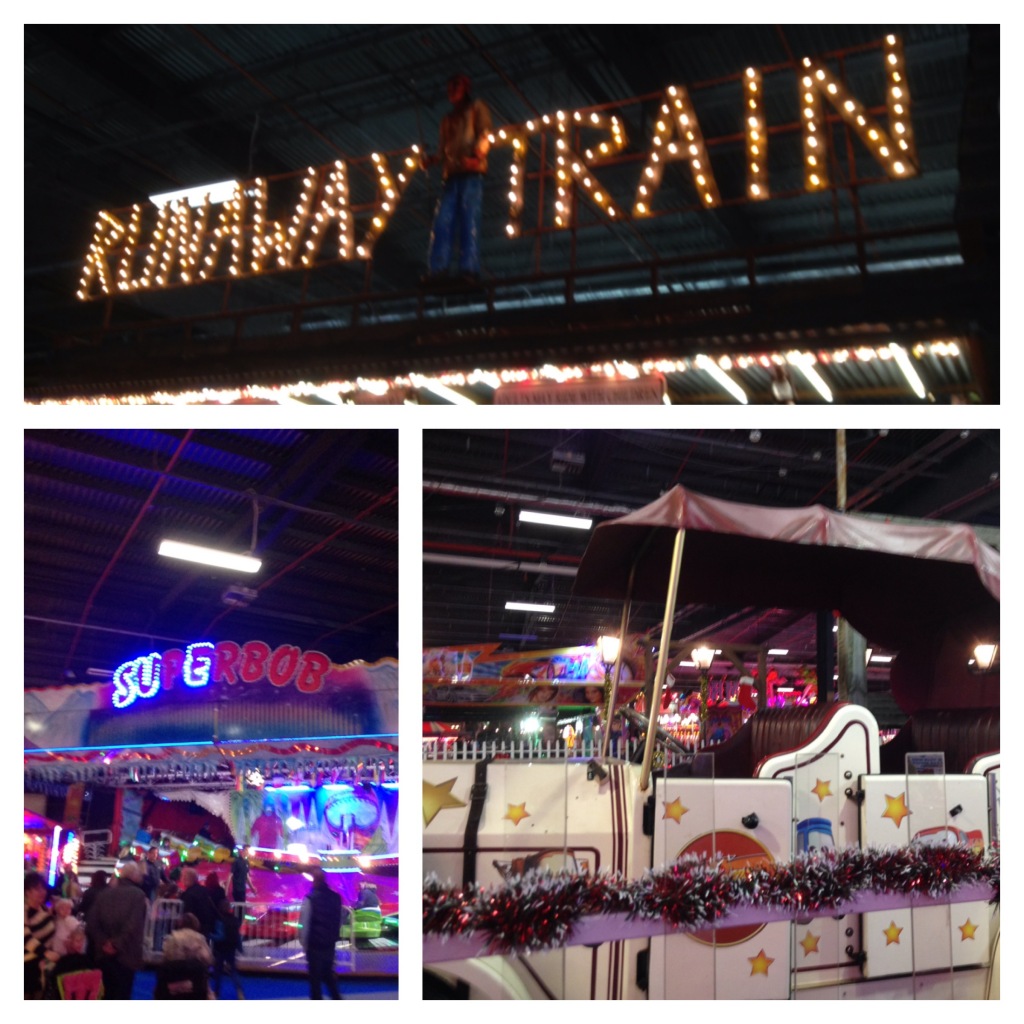 I did wonder if the food choices would be limited to burgers and fast food but I was pleasantly surprised to see there was lots of choice including a noodle bar and wild boar burgers! There was a coffee hut and a bar selling mulled wine, if I hadn't been driving I'd have got into the festive spirit and enjoyed a nice hot mulled wine! There wasn't a huge amount of seating but there's far too much to be seeing and doing to sit down for very long and since its indoors even if all the seating was taken you could always picnic on the carpeted floor!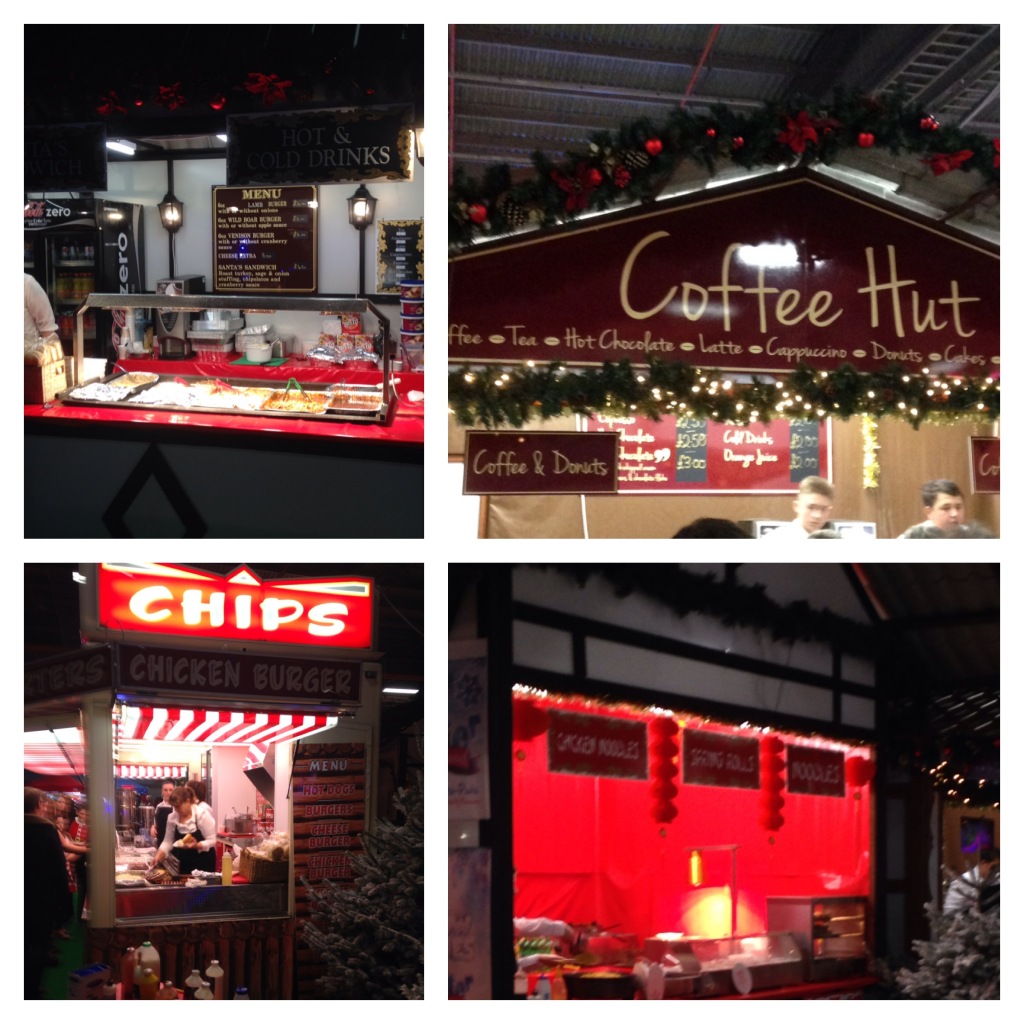 I didn't get chance to check out the toilets but when I've used them in the past there, they have been lovely and clean. I did pop my head in the baby change area and noted it had a sofa which would be ideal for breastfeeding if you wanted to get away from the main hustle and bustle.
I've not even mentioned the attractions yet, there is a love Sooty show, a large circus inside a traditional circus tent and princess meet and greet. As I was walking past the princess meet and greet they were singing the songs from Frozen which the children were very much enjoying, I could barely see the characters as it was very popular, so I'd advise getting there early if your children are fans! The times for each show are displayed on a board on the way in.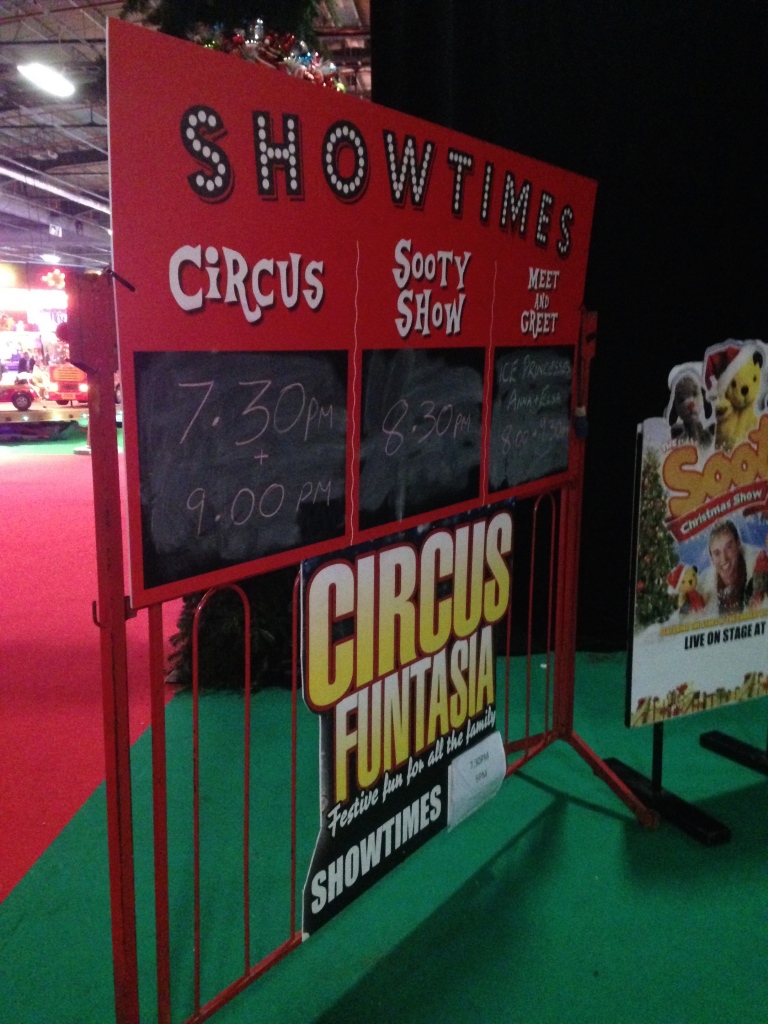 I certainly can't wait to go back and take the boy, I love that it won't matter what the weather is like because it's all under cover!
I was given two tickets to the press evening but most importantly all the opinions are truthful and my own.