Last weekend was Easter. Four glorious days to spend as a family together. We tried to make the most of the sunshine as well and get out and about. On Easter Sunday itself I went to church with the boys in the morning while hubby stayed at home to get started on a roast dinner for the family. The weather was glorious so we were able to sit outside under the sunsail and eat our yummy lunch. The boy took great delight in serving out to everyone. His portions were questionable with the three peas he put on my plate but he had fun doing it so we let him try! He needs to work on his presentation though, but one thing at a time!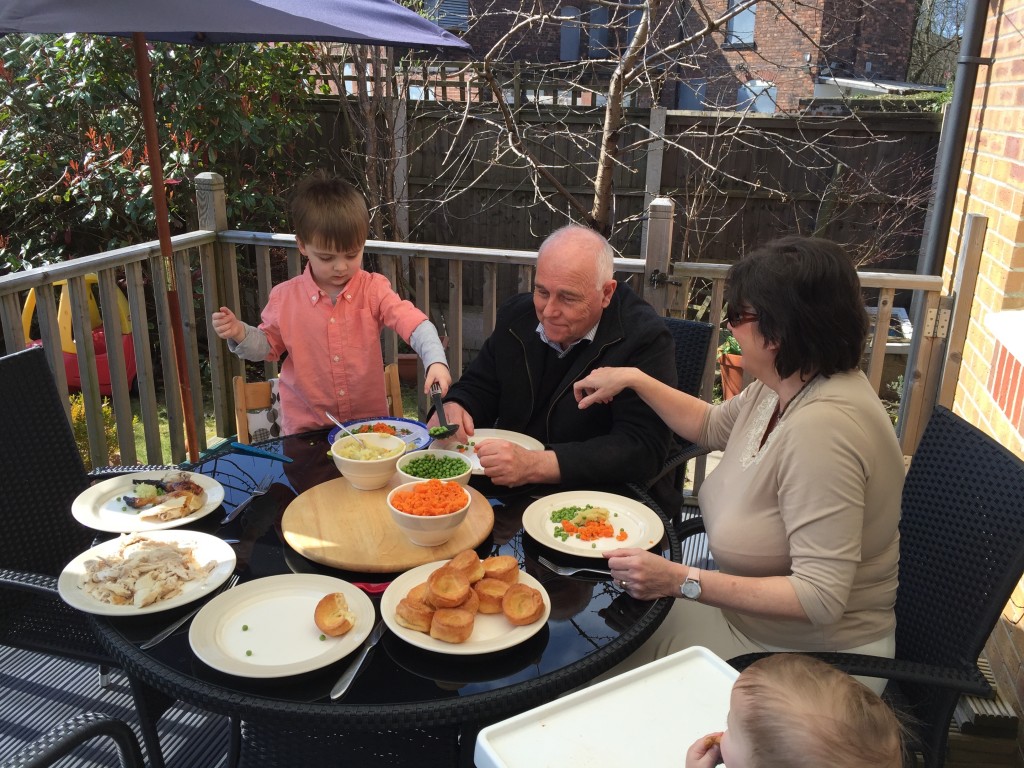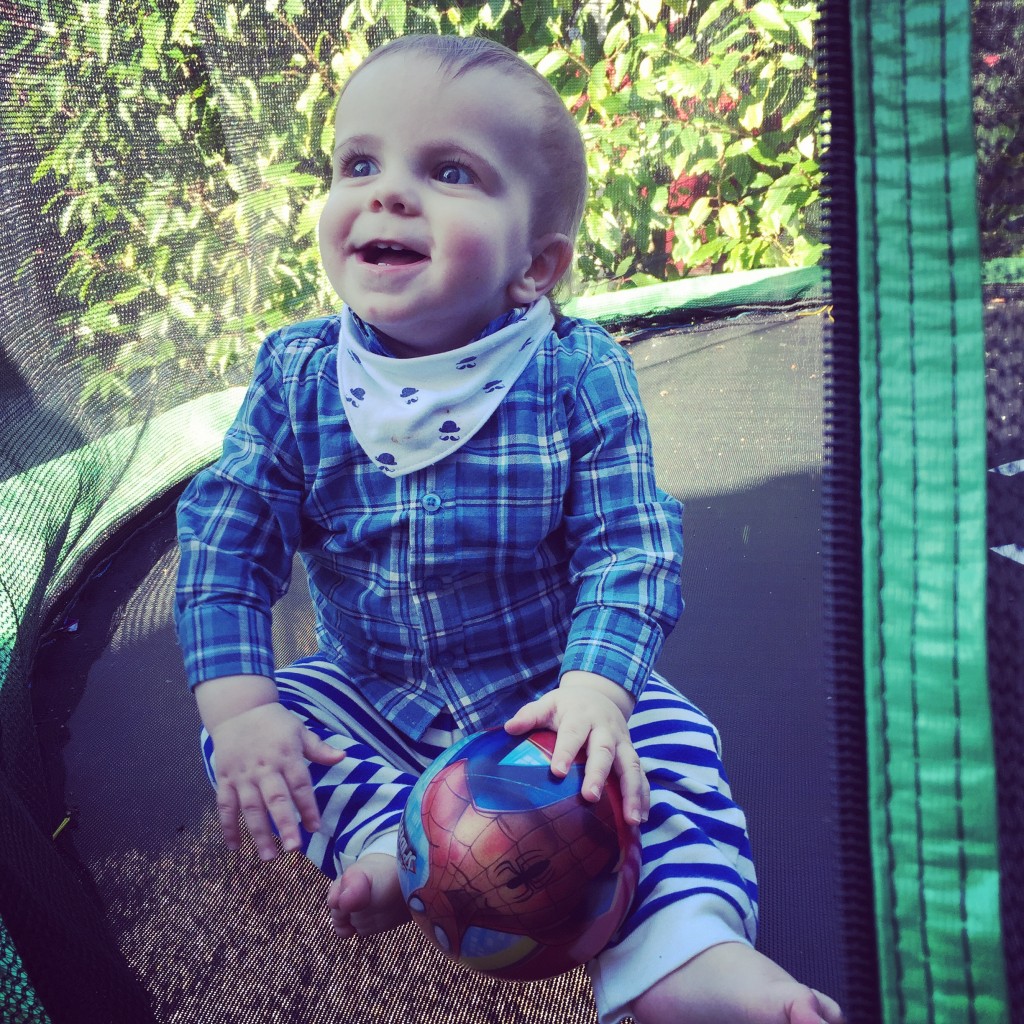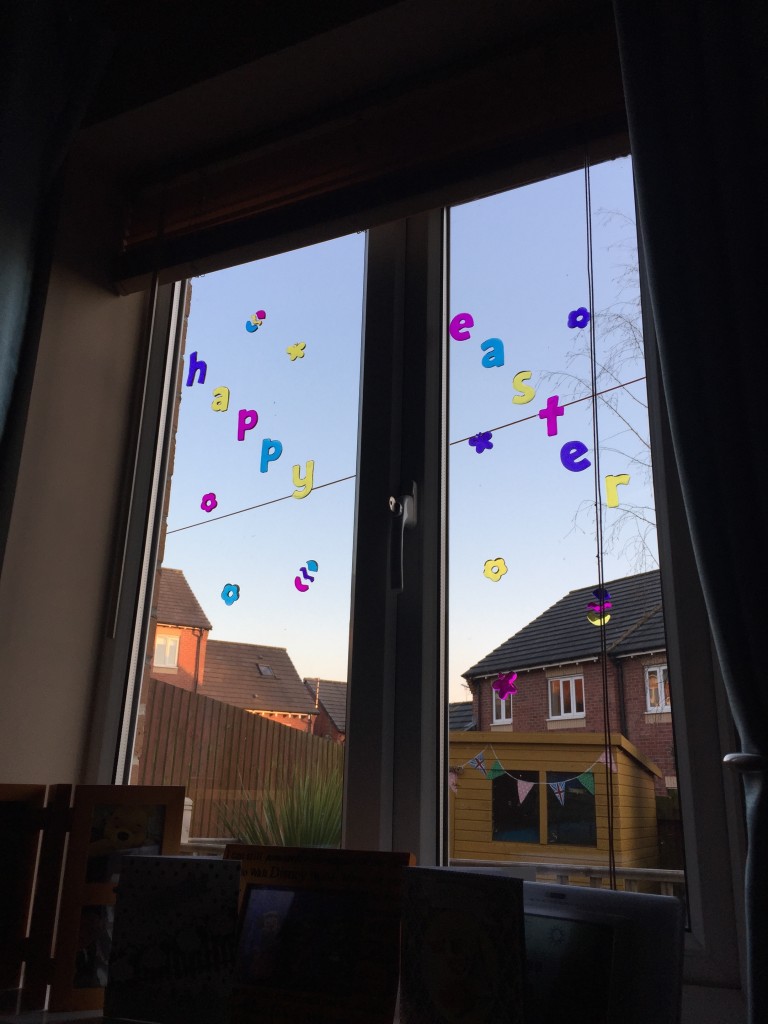 On the Monday morning I went out with just the boy to the cinema to watch Big Hero 6, I'm not sure what I was expecting but I guess it wasn't that. The film was ok, not a Disney classic by any means but watchable and he seemed to like it. Not sure I'd want to buy it to add to our collection but we'll see when it comes out if the boys asks to see it again.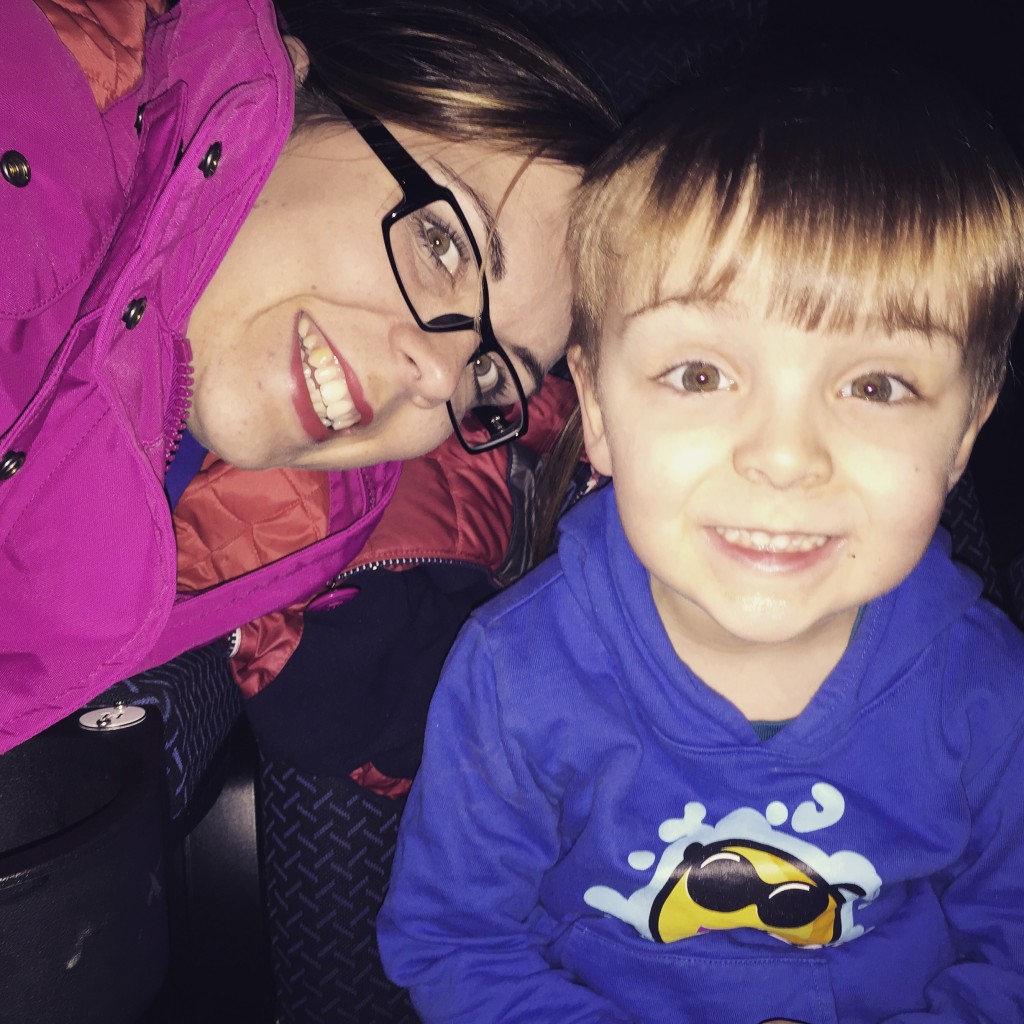 Cinema Selfie!
In the afternoon we headed out to the Lowry and media city. This area has seen massive redevelopment in the last few years. The Lowry outlet shopping centre itself never used to be a busy place with many empty units but it's great to see its rise in popularity. Even more so since media city took residence. We had a little wander in the shops before heading outdoors to soak in some sun. We popped over to the Lowry gallery for a quick look at the request of the boy and found a very interesting exhibition by Rafael Gómezbarros called Casa Tomada. It's a swarm of giant ants, on first glance it did give me a bit of an itch but after being there a little while longer I got used to it. I love it when an exhibition has already been around the world and this one certainly has. Well worth a look.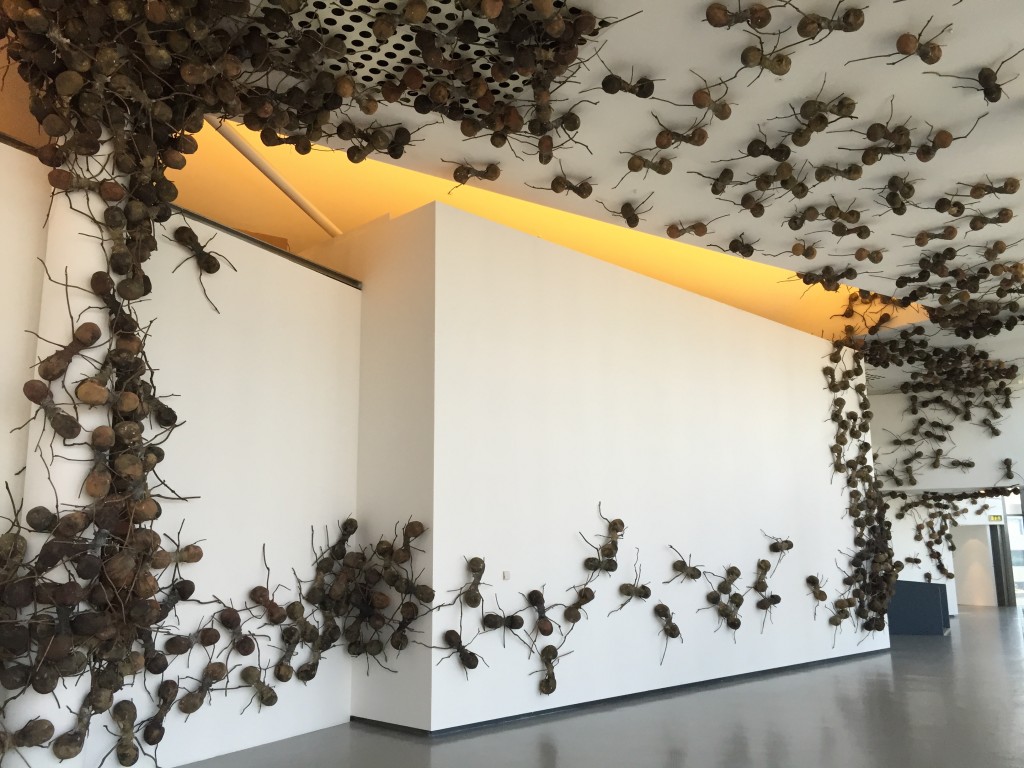 Media city was busy with people just enjoying the weather, a bite to eat or a drink. It's a lovely area and the only thing it was lacking on such a glorious day was an ice cream van selling lovely home made farm ice cream. I would have joined a queue if there had been on there for sure!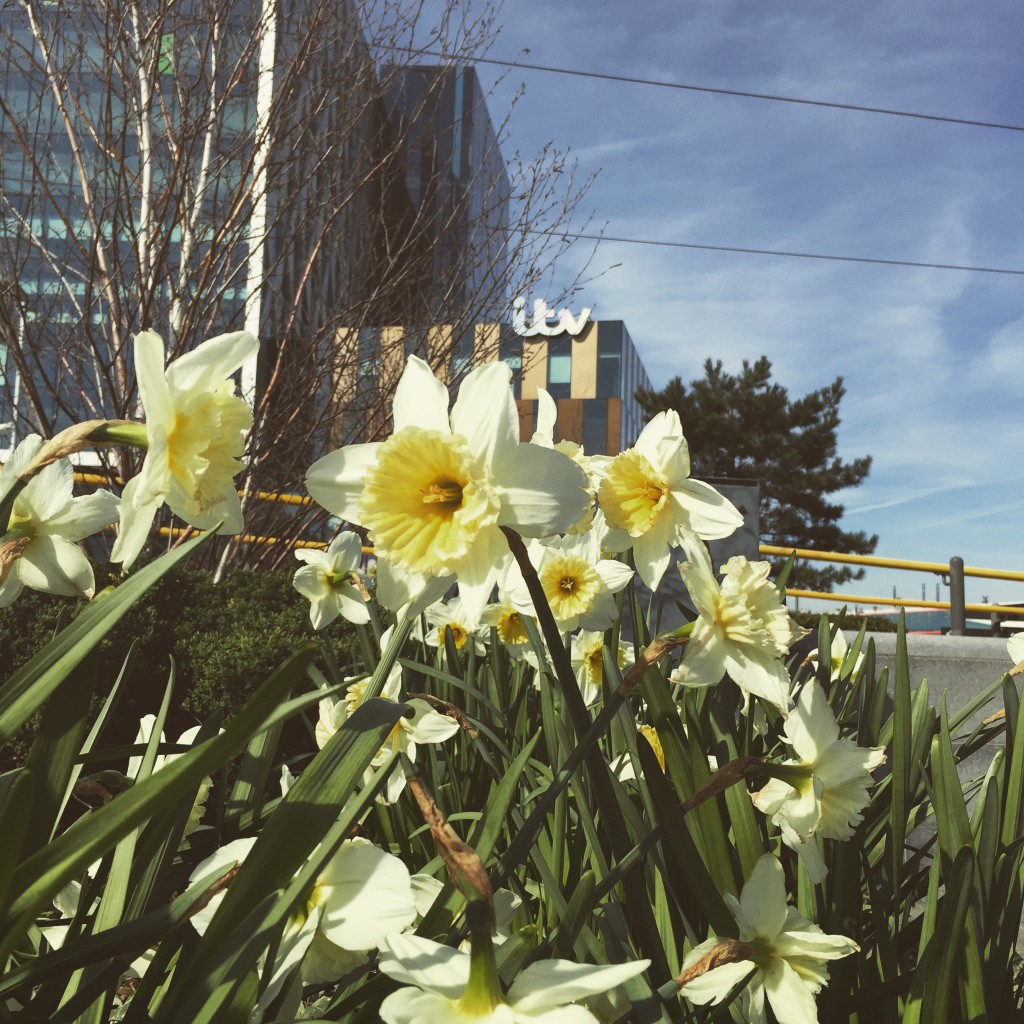 Media city itself there's not much to see unless you want to look at the Blue Peter garden or watch the giant screen. Although sometimes they do hold special events which are worth a visit on the plaza area. Just inside one of the BBC buildings is a small display of children's characters, including a seat that makes sounds when you sit on it and a mock up of the Furchester Hotel desk which the boy loved as its one of his favourite shows at the moment on CBeebies.
We stayed a little while in the garden area to let the boy have a run around and get Flixster out for a bit.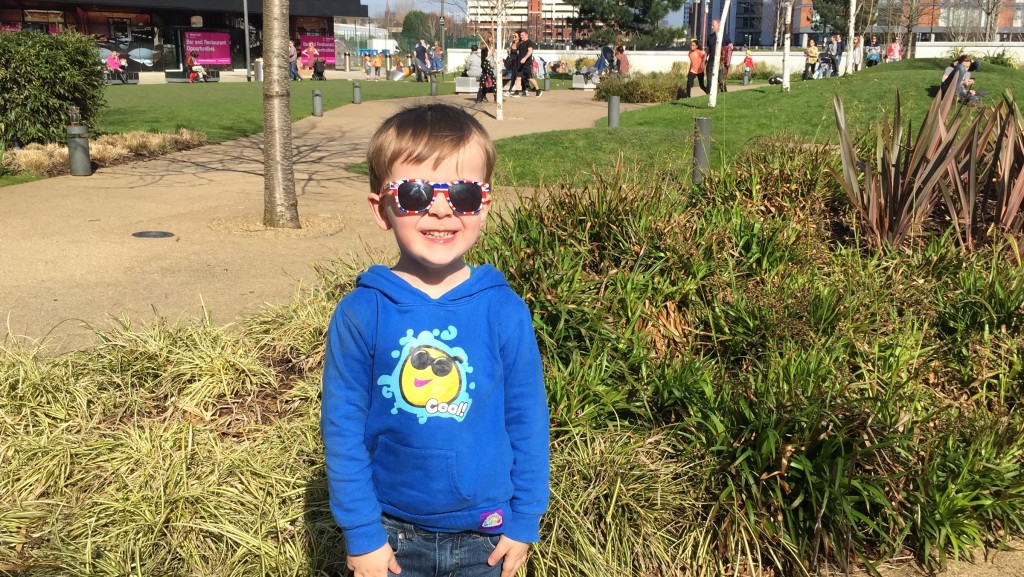 I forgot the selfie stick so this was the best family shot I got!
I love family time and even when its doing not very much at all it's still lovely to be together, the sun makes everything seem all that more exciting.