Give the gift of Floof It's October so surely I'm allowed to talk about Christmas now?
Most people who know me well know that I adore the Christmas time. Every year I can't wait to get started with the planning. I love buying gifts for people. I adore the day itself. Made even more magical now that I have my own children to make magic for.
So in the run up to Christmas time I will be sharing review posts of items I have agreed to test out. The reviews will always be my own work. I will not be paid for the posts. This is my blog so I can write what I like. All the items I review will either be bought by myself or sent to me (with prior agreement) and I will personally try them all and let everyone know what I think of them.
Without further ado I'll jump right into the first thing I've agreed to review…Floof! Yes I know it's an odd name but to be fair it's quite catchy. I can tell you are probably sat there now repeating it in your head..Floof..Floof….Floof!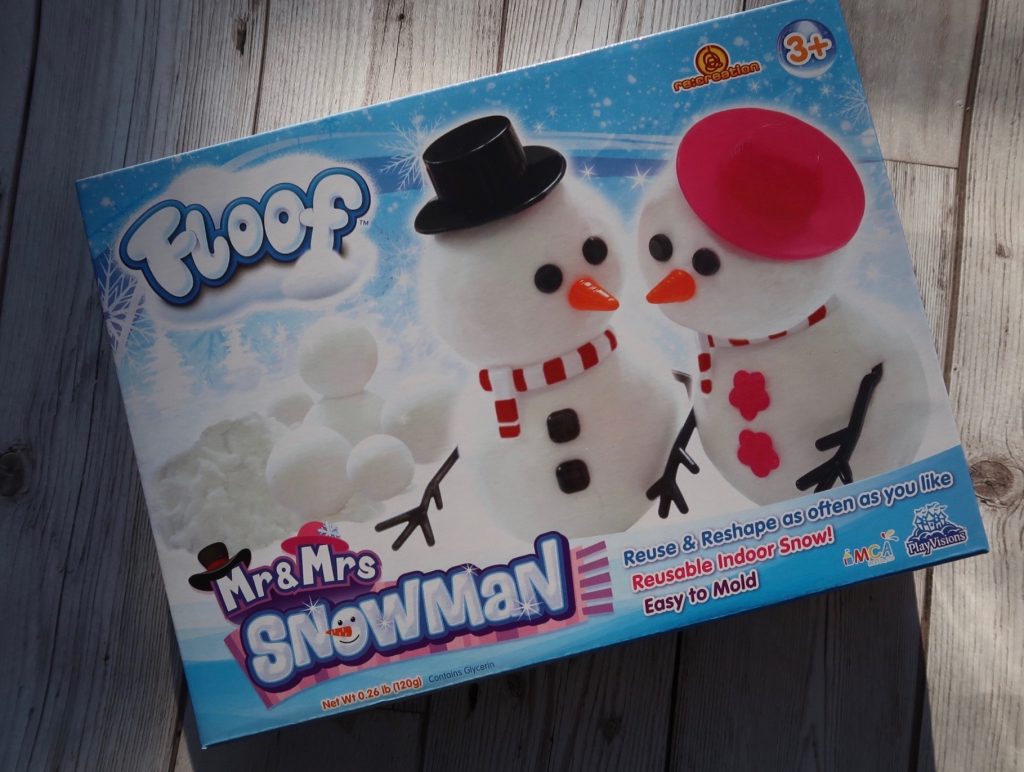 So what is Floof?
The official description is: Floof is a marshmallow-like molding material that has to be felt to be believed. This kinetic toy is as soft as a pillow, as light as a cloud, and as malleable as clay. Use it for fidgeting, building, or as a pure tactile treat. Since Floof never dries out, you can always keep some out and ready to play.
So to get hands on with some Floof I've been playing with the Builders set and the Mr and Mrs Snowman set.
It's recommended for ages 3 and up, but thankfully it's non-toxic so no need to worry if you have younger ones around that get hold of it. Obviously with any substance I'd advise using it under adult supervision.It's really hard to describe what floof feels like. It's similar to a mixture of the kinetic sand stuff and the fake snow at Christmas.
I like it, it feels soft and squeezy.
One of the massive bonuses for me is that it doesn't dry out. So you can leave it out or leave the lid off and it's all still fine and ready to use again and again.
Inside the Mr and Mrs Snowman Floof kit you get a packet of Floof, a snowy scene background and some snowman accessories.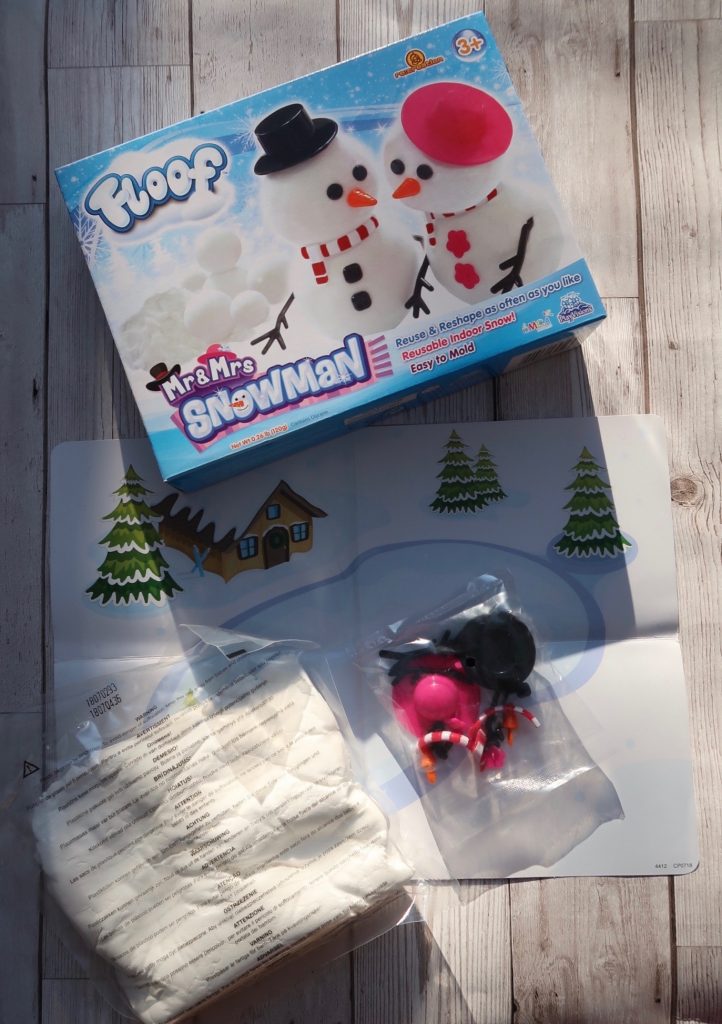 In the Floof builders kit you get a packet of Floof,a play tray (which I think is great for younger children over 3). As well as some tools to use with Floof.

Clean Up Carpet Test!
Now if you are a mum reading this you're probably thinking that's all well and good but does it get stuck in the carpet? I can report that I did a test and no it doesn't! Hip hip hurrah! I even managed to vacuum it up very successfully when I'd finished the carpet test!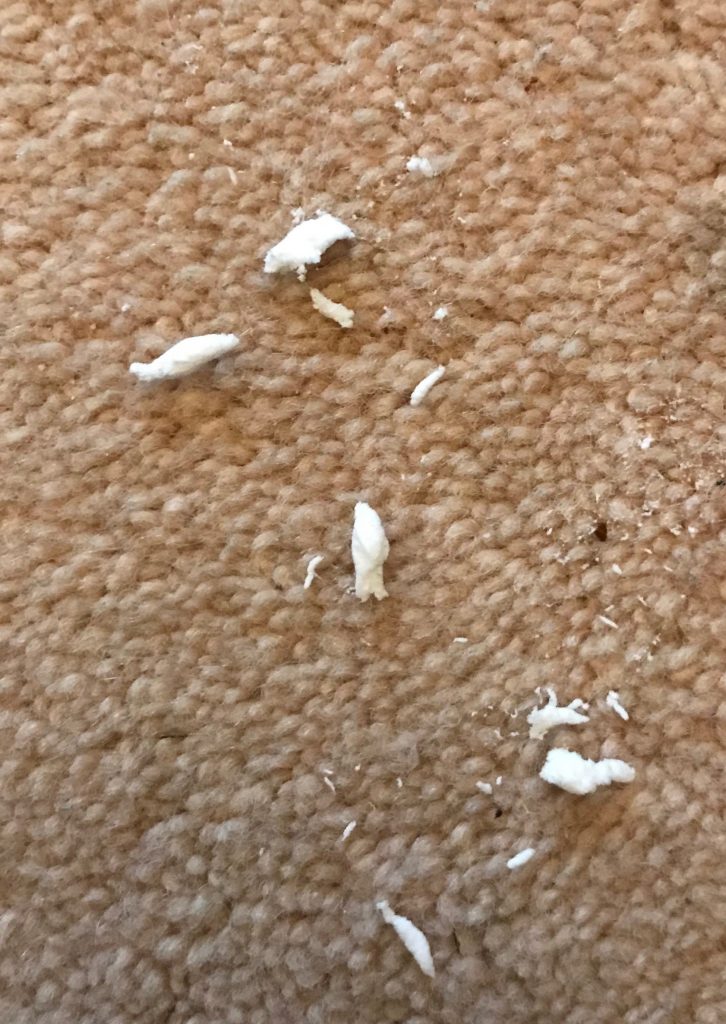 Now you see it (my best effort to actually rub it in too!)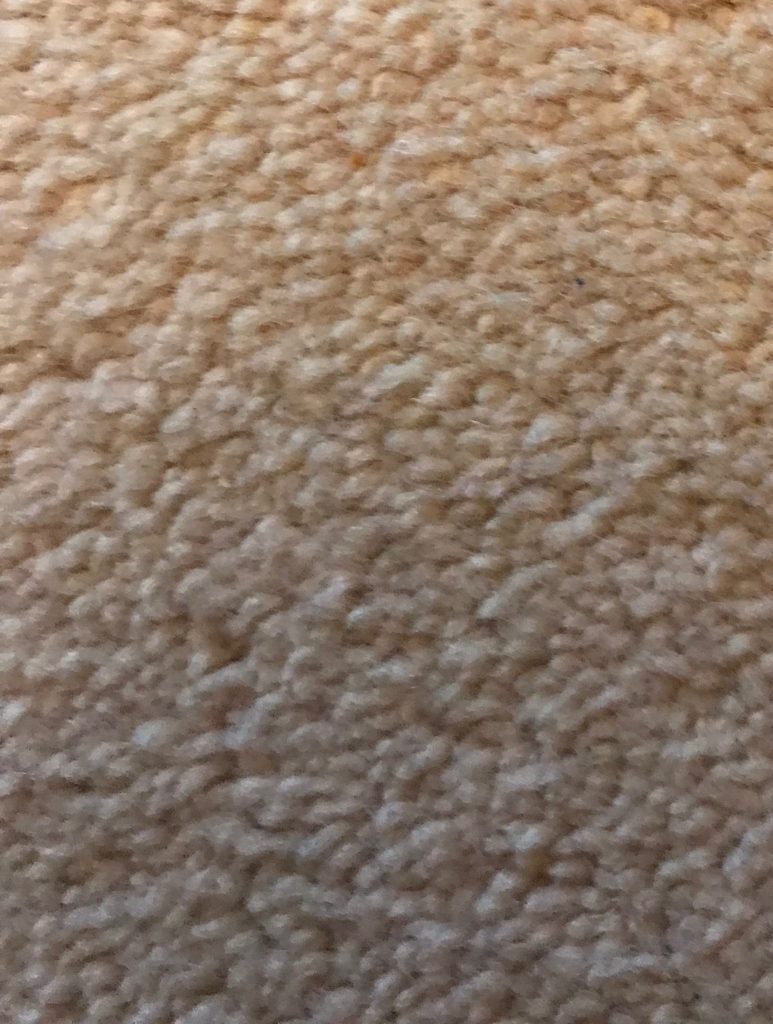 Now you don't!
Would I recommend it? As an alternative to any other kind of moldable dough yes absolutely. The downside I'd say is that it only comes in one colour. However for the fact that it never dries out and it can be cleaned up very very easily (this part is the winner!) then it's a hit with me! It also feels lovely too, I can imagine little ones who like to feel new textures will love Floof! There are various sets of Floof available at different price points which would make a great stocking filler and give little ones something to do.