Radio Controlled Minion – Mel
This week we are celebrating all things minion. With the release of Despicable Me 3 on DVD and Blu-ray it's time to rekindle the minion love in time for Christmas.
Bladez toyz kindly sent us our very own radio controlled Mel Minion to test out. If you like me have minion mad people in your house this little guy makes a fantastic gift.
Aimed at ages 3+ he comes with a simple remote control. The remote control features just one large button with just two options.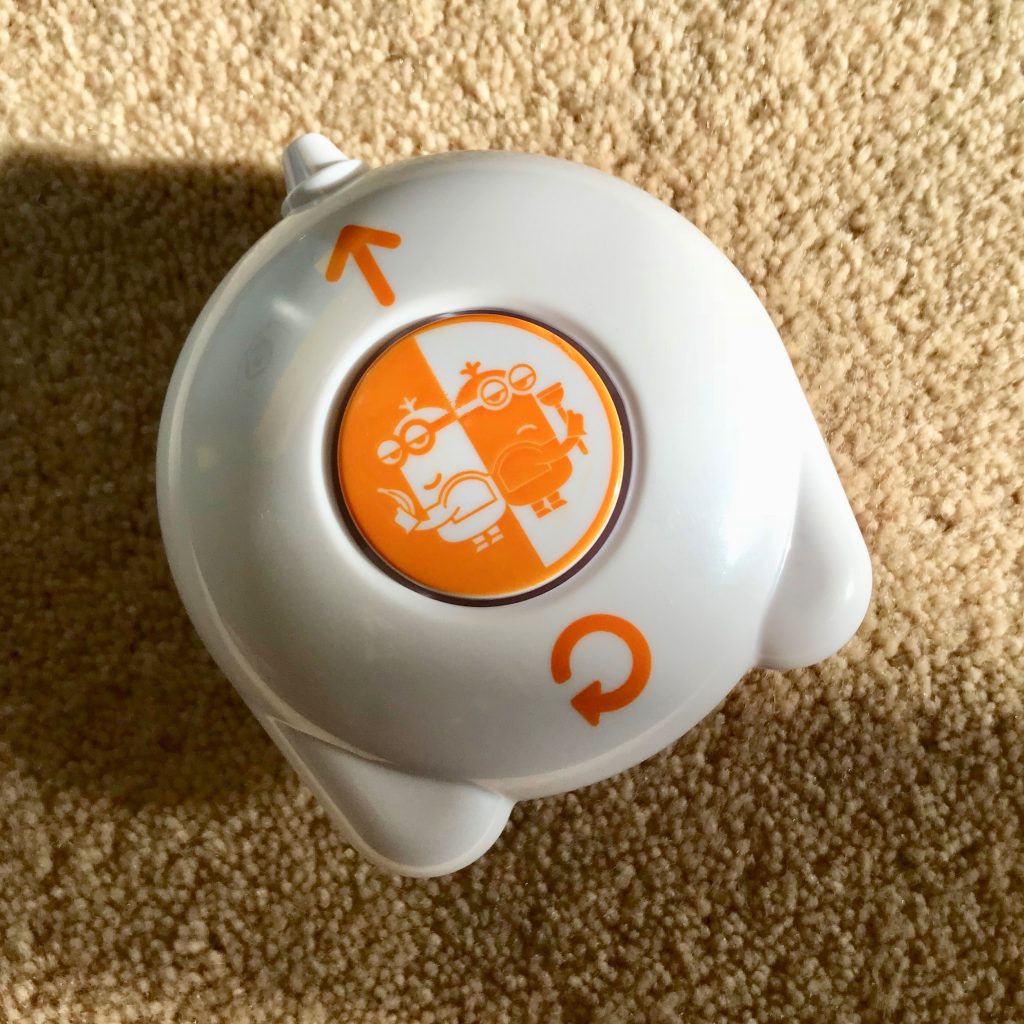 Even little hands are able to grasp the concept of moving Mel around the room. The two controls are forward and spin. So you have to spin Mel to the direction you want then move him forwards.
All the inflatable r/c toys in the Bladez range do need inflating once you get them out of the box. But don't worry you won't need a pump. I managed to do this in just a few breathes without feeling dizzy! Far easier than inflating some party balloons that's for sure!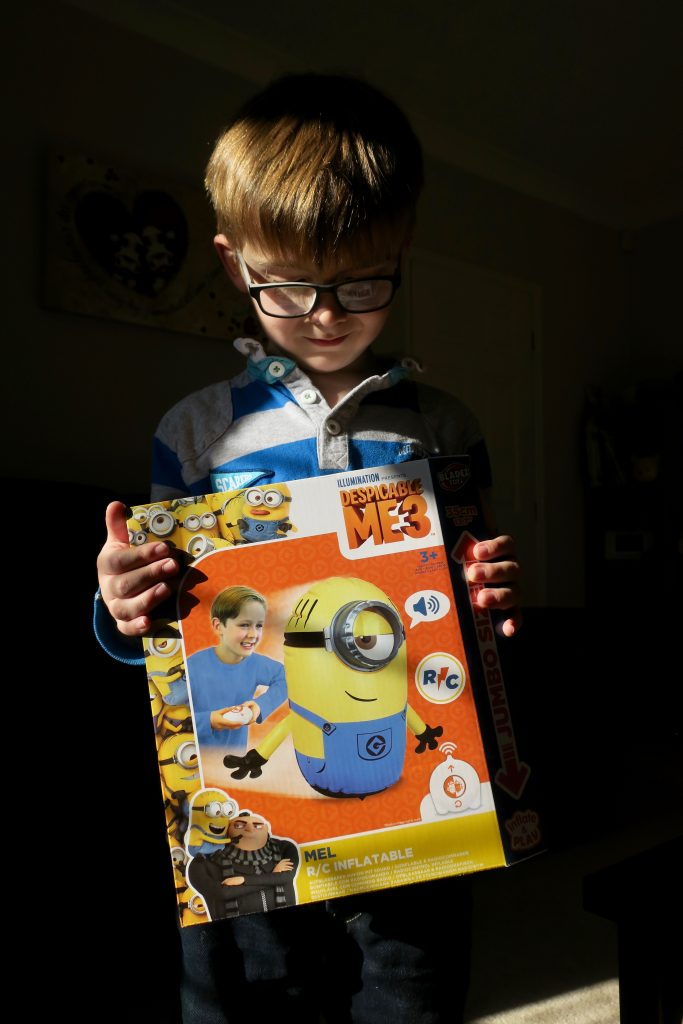 Look out in the box too for a small repair patch incase any minor accidents happen with the inflatable you'll be able to repair him. I did have to stop my youngest from trying to ride the minion!
We loved playing with the radio controlled minion, he is a great first introduction for little people to remote control toys as he's just so easy to control. He worked well on both carpet and hard wood floors. So whatever you have he's fun to control.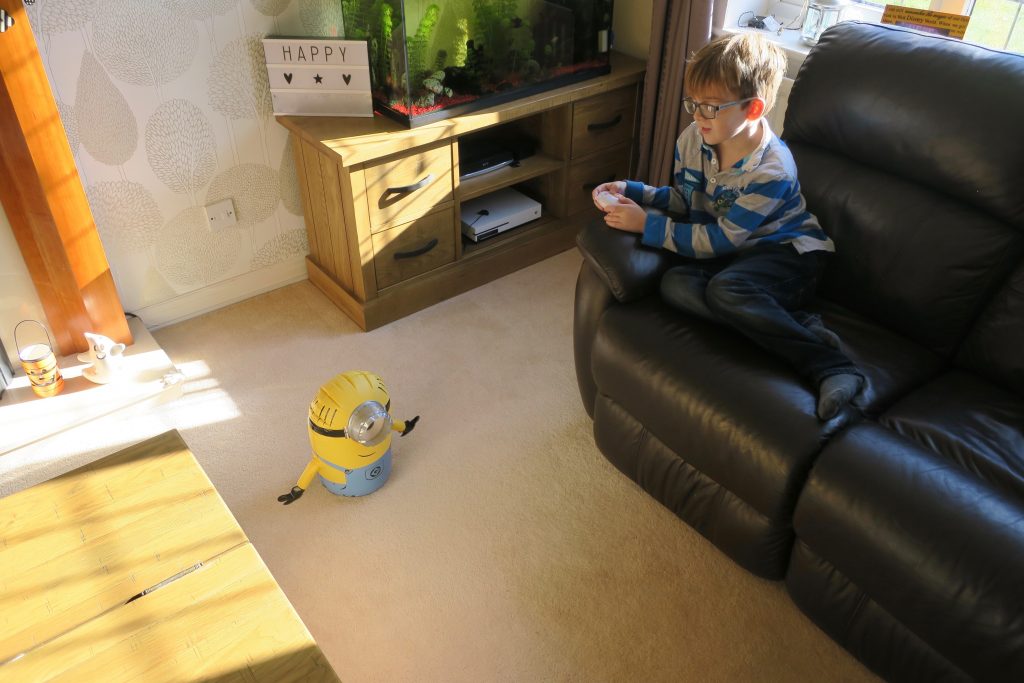 The Workings
You will need 6 AA batteries to power him, 4 for the minion and two for the remote control.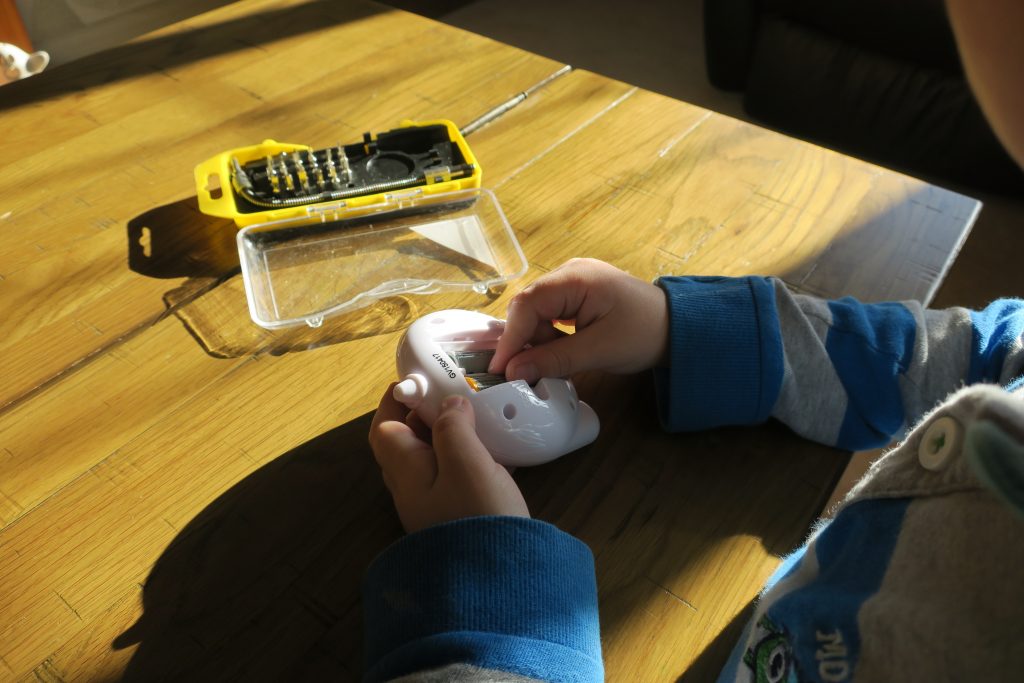 So be prepared on Christmas day with the batteries if it's a gift as they are not included. He comes with a switch on his base with a choice of "Off", "On with sounds" or "On without sounds". The sounds on Mel are minion noises which do repeat after a while so if you get fed up of hearing it (which my boys didn't!) then you can always run him without them!
Available to buy at The Entertainer and other toy shops.
With thanks to Bladez for sending Mel. I was not paid for this review, as always opinions are my own.