Dear Boys,
Once again life is flying by, I don't know where the time is going. Days are turning into weeks and months far to quickly! We've had some great times over the last few weeks though.
Boy you are once again learning things at an amazing rate, your speech astounds me everyday although I have to be so careful what I say around you now, you seem to have hearing like a bat. Especially when it comes to mention of food or drink. I love that you enjoy babychinnos anytime we are out having coffee. You can easily spot a coffee shop a mile away, which is good for us! You are currently sat playing the CBeebies games on daddies computer as I type this.
You are particularly enjoying the game where you have to join three or more like objects in a row. It was only a few weeks ago that you couldn't do it by yourself and now you are powering through the levels all by yourself. I love watching how pleased you are with yourself each time you complete a level.
We went to Alton Towers again last weekend and you loved spending the day in Cbeebies land. You are the perfect age to enjoy all the rides and attractions. Thankfully for us it was a lot quieter than other times we have visited so you were able to go on all the rides with minimal queue times. I love watching you confidently deciding what you'd like to ride.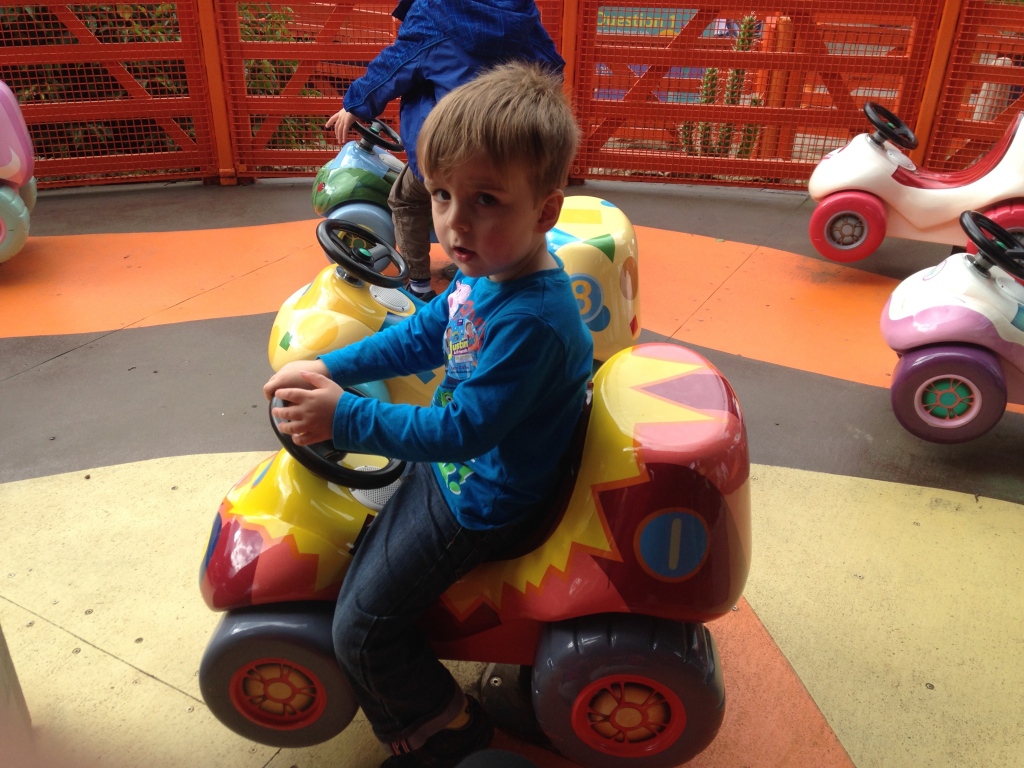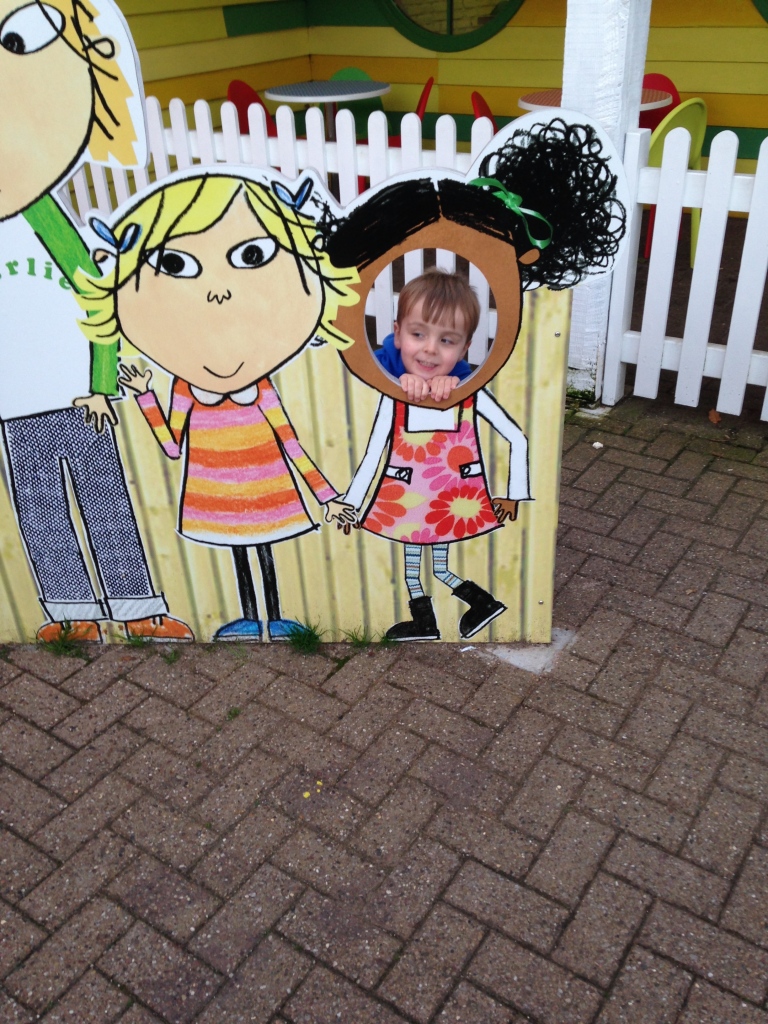 I think your favourite ride this time was Postman Pat, you dragged daddy and I on it a fair few times!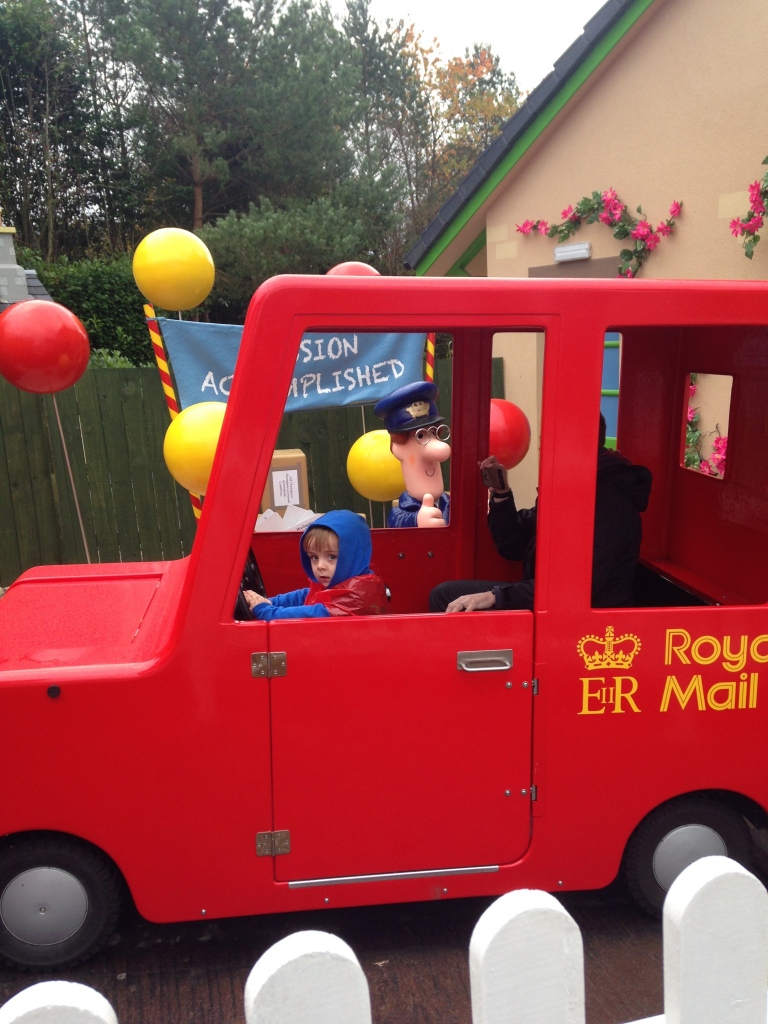 I stupidly forgot to bring you a jumper or coat so ended up buying a Cbeebies hoodie for you to wear. I hope that it's big enough for you to get some decent use out of it as there weren't many sizes left in the designs you liked.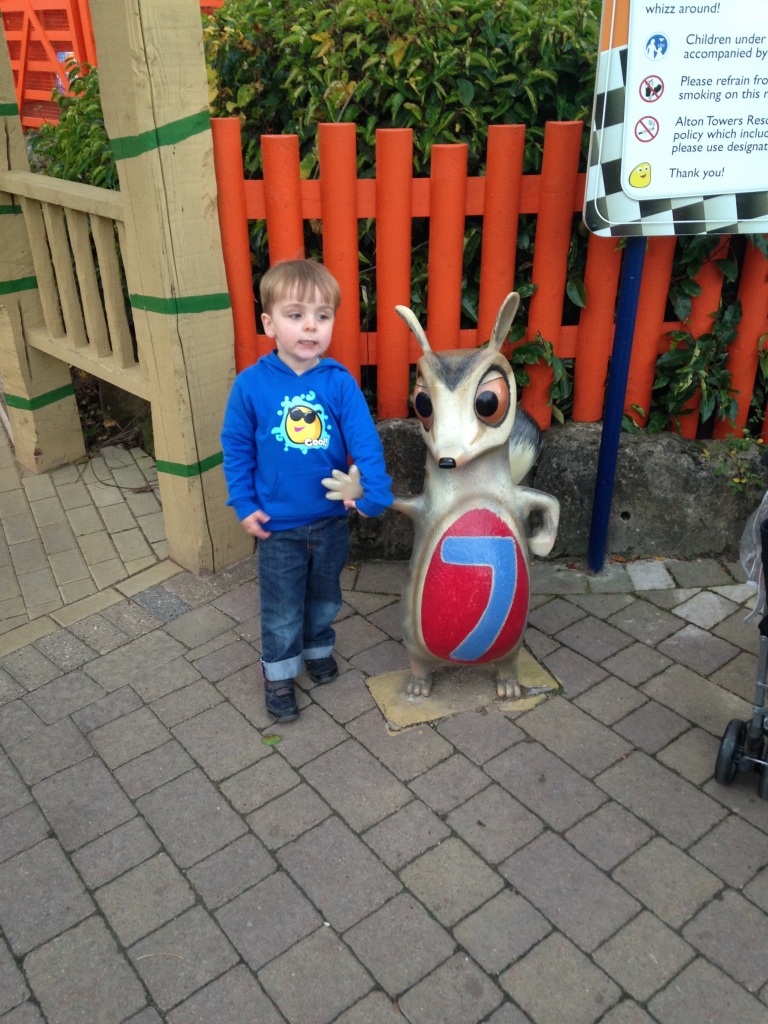 We didn't take our own food on that occasion as we normally do and it was nice to see that the lunch options in Cbeebies were sandwiches and picnic style food rather than fast food. With the annual pass holder discount it didn't work out to expensive either.
We also enjoyed a day out at Blackpool zoo recently which went down well with you. The last time we visited there you were only 30 months old so you don't remember it. We've bought annual passes for the zoo so I look forward to going back a few times over the next year. The zoo was a great day out as it's not too large which makes it little leg friendly!
I'm grateful for the particularly mild autumn this year as its meant lots of time to play outside still which you love. Your face lights up if we are able to go to one of the local play grounds to let of some steam and have a good run around. You've even ticked off another first…getting your face painted. I love that as there were no pictures for ideas you asked to be a rainbow.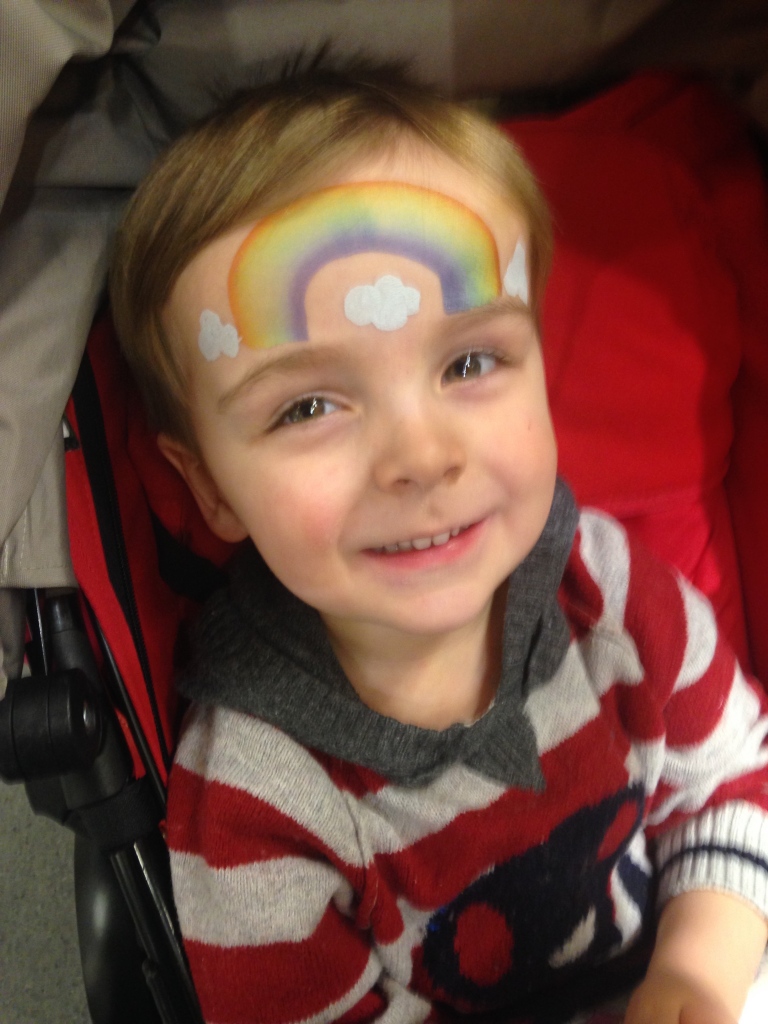 Halloween has been great, I've never really taken part in it before as it's not really been my thing but I entered into the spirit of it (excuse the pun!) for the first time this year by getting some decorations. Daddy took you out to do some trick or treating at the local decorated houses as well which you loved. I'm quite sad it's over now but have packed away the decorations for next year! My face printing skills aren't quite as professional as the man who painted your rainbow!
Flixster you too have been changing and growing so much. We hit the 6 month mark recently but as you're still not able to sit unaided I've not thrown myself into any complimentary feeding yet. You're still breastfeeding as much as ever so as long as that continues I won't be pushing the food. You've had a few bits of finger food here and there which you seem to enjoy but I'm not going to make it a regular everyday thing until your able to sit fully unaided. We want to do baby-led weaning rather than mushing anything so there's no rush. You get all you need from my milk in the mean time.
You finally rolled over completely all by yourself this past weekend so I know sitting will come soon. Unfortunately I think you are beginning to go through the "only mummy will do" phase, as you are even unhappy in grandmas arms. I know it will pass and as you spend most of your life attached to me in a sling then there's no problem.
After the zoo visit we made our annual trip to see the Blackpool lights. Ever since your brother was born each year we go and have a walk along the static displays at the Bispham end of the lights. We always park up and have fish and chips first then we have a wander down the lights and back, it's just our family thing now which I love doing. This year as we'd been to the zoo with grandma and grandad we invited them to come along too. It was your first time at the lights Flixster and you slept all the way through it only waking for a few minutes at the end, oh well maybe next year!
I'm so proud of how you are now interacting together. Flixster you are laughing at anything your big brother does, especially if it's a little bit naughty which is encouraging him even more. I can't help but laugh sometimes! I hope growing up you stay close as brothers and are always good friends to each other!
Please always remember I love you both unconditionally….forever.
Love Mummy xx