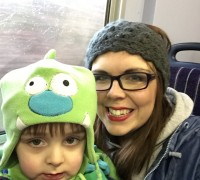 Dear Boys,
I've not written you a letter in a while, but I have been updating our adventures on the blog. Christmas has come and sadly gone. It was my best Christmas ever, seeing the excitement and surprise in your eyes boys was magical. Christmas Day at home was lovely and Boxing Day at my mum's was a great way to spend family time together. Moving forward we just went to bed on New Year's Eve, I couldn't bear the thought of having to get up on New Year's Day after only a few hours sleep! At midnight I was woken by the fireworks so rolled over to wish daddy a happy new year. The year started on a high with us all spending some time together as thankfully daddy had time off work.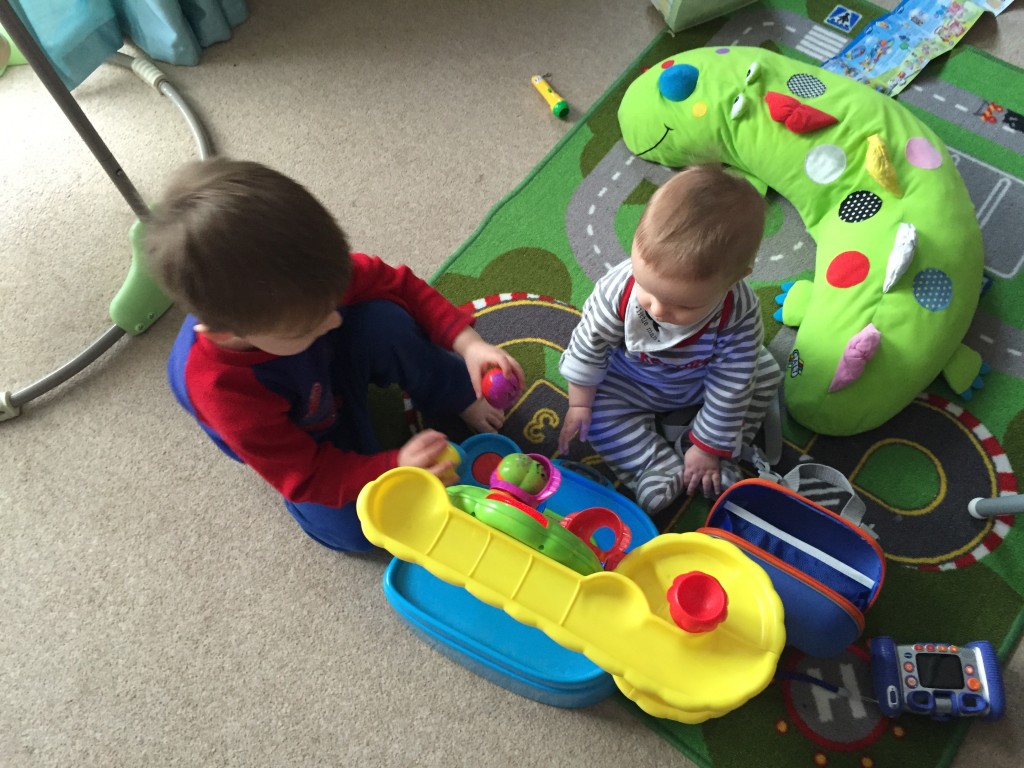 Boy you have been growing so fast again, I've just submitted your school application. I can't believe that you're going to school in September, where has the time gone? I hope we get our first choice but we won't find out until April now, so all we can do is wait. You've made me laugh so much recently with the things you say. The other day you were playing kitchens and offered to make me a smoothie, I gratefully accepted so you went off to make it. Bringing it back to me I asked you what was in it. After doing your thinking face (rolling eyes to ceiling) you replied "Raisins, macaroni and errrr…….sausages!" I'm sure that would have been lovely….not!
I nearly cried laughing listening to you in the car the other day too, we'd had fun counting and as we got to 100, you said "100 uh that's stinks!" that wasn't even the funny part,although I did laugh a little, following your lead I said "Oh yes 100 really stinks doesn't he". A few minutes later you started talking to yourself quietly in the back of the car this is what I heard, with all the parts spoken by you:
– Awwww what the matter 100?
Somebody said I stink
Who said you stink?
*whisper* Mummy said I stinked
(Shouting at me) Mummy that's not nice, 100 is sad
I was nearly crying laughing at you telling me off for saying 100 stinks, you had started it all! You've also started being a bit cheeky and calling me a "silly dumpt" when something's not going your way. I've had to tell you not to call me a dumpt, whilst trying not to laugh. I don't know where you got that one from!
This last week you've had tonsillitis again, when you speak you sound like you've got cotton wool stuffed in your mouth. It's not been too bad when you've had some pain relief but my heart hurts in the night when you wake up crying and I can't get to you because of Flixster. Daddy always goes to administer cuddles and more pain relief but it hurts me when I just want to scoop you up and cuddle you all night long. I think we're over the worst of it now and back on the up, hopefully you can get back to nursery tomorrow and a bit more of a routine rather than spending the day in pjs stuck in the house.

Flixster you've just turned 9 months and I love you so much but you continue to frustrate me with your sleeping or lack of it! All evening we are up and down stairs to you unable to have any time to get anything done. I noticed this week your first tooth popping through. It's a top one which I didn't expect first and it looks like a big one so I think you may have rabbit teeth like mine! I'm desperately hoping things improve with your sleep soon, I'm not sure how much more I can take.
I've started back at work this week so you've had your first full day in nursery. I tried not to think of you most of the day so that I didn't get upset. I think it will have been quite a shock for you as you're such an attached baby, but we have no choice, I have to go back to work. I picked you up and the ladies said you'd been unsettled at times but at other times you were ok. I hope you settle in soon, for now it's only 1 day a week so at least I still have you for 6 days. Your brother seems happy there so I hope in time you will be too. Even when I go back to my usual hours in April you'll only be there for 3 days a week so I'll still see you for 4 days. I know you're safe there so that settles my mind.

Looking forward through the year, we're hoping to have many great family times. We already have a short break planned to Center Parks in March with Grandma and Grandad, it's the one we had to rearrange after we found out you were due in our lives so it's been a long time coming since we booked it a couple of years ago! I hope we have some good weather again this year like last so we can spend some great times on the beach near Grandmas house in Lytham. I see many a picnic to be had this year. With you starting school boy we won't be able to have any autumn breaks this year so maybe we can for something in over the summer if finances allow.
I'm looking forward to another year watching you grow together boys and making lots of lovely family memories.
Please always remember I love you unconditionally ….forever.
Love Mummy x