National Stationery Week
When I found out it was national stationery week I was very excited. To me holding a week to celebrate all things stationery is to many the same as 'Eat as much chocolate as you can week'. My mum has always said I was born with a pen in my hand. From the moment I could draw I would. I've always loved writing from an early age.
I remember one of the jobs at school was to tidy the stationery cupboard, my hand couldn't go up quick enough. I was in my element getting close to lots and lots of stationery! There something special about the smell of a fresh box or pencils or a pad of paper.
Since growing up and being able to afford my own little luxuries I can often be found online browsing youtube videos of pens and other items. Things I can add to wish lists for when birthdays come around.
Bullet Journal
In the last couple of years I have discovered something called Bullet Journal. If you don't know what it is then just google it, or look on youtube. Its a paper way of keeping your life organised. I now always carry with me a dotted notebook and keep my whole life in it. List, lists lists! Lists help to keep me organised. I've yet to find an app as good a a pen and paper. To me a list or plan on pen and paper is real. An app can easily be closed and ignored. Once pen hits paper it almost becomes more real. My bullet journal is decorated on the outside with wash tape and stickers.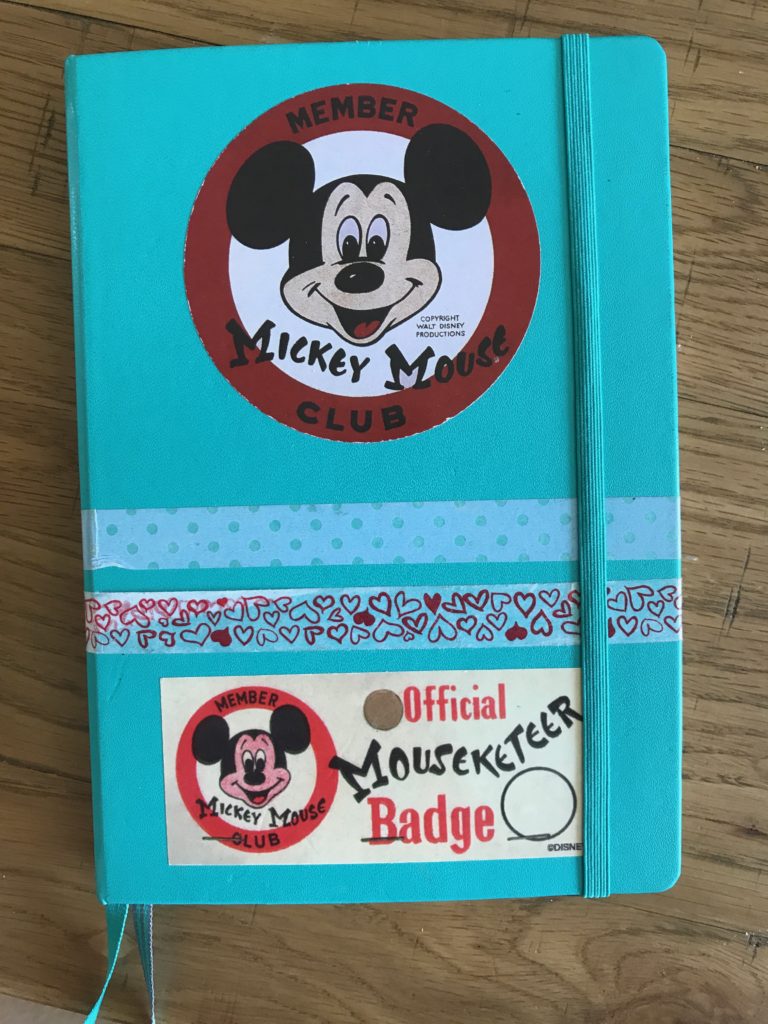 My worst habit it probably buying notepads. I have a whole shelf at home on the bookcase dedicated to notepads. I put myself on a self imposed ban for a while. One person can not possibly need so many notepads…can they?

In the fantastic package I was sent to celebrate National Stationary Week there were lots of fun things including this beautiful dog page markers which I adore!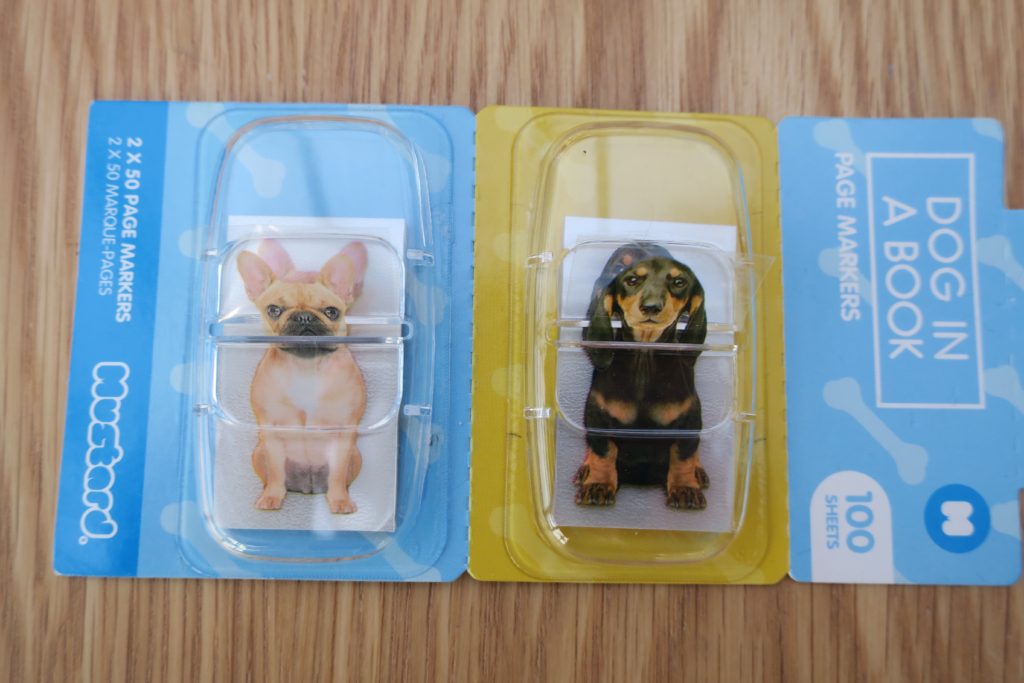 Favourite Pen
The thing that I really wanted to try was the fountain pen, I've not used a fountain pen in many years. Probably since I was at school.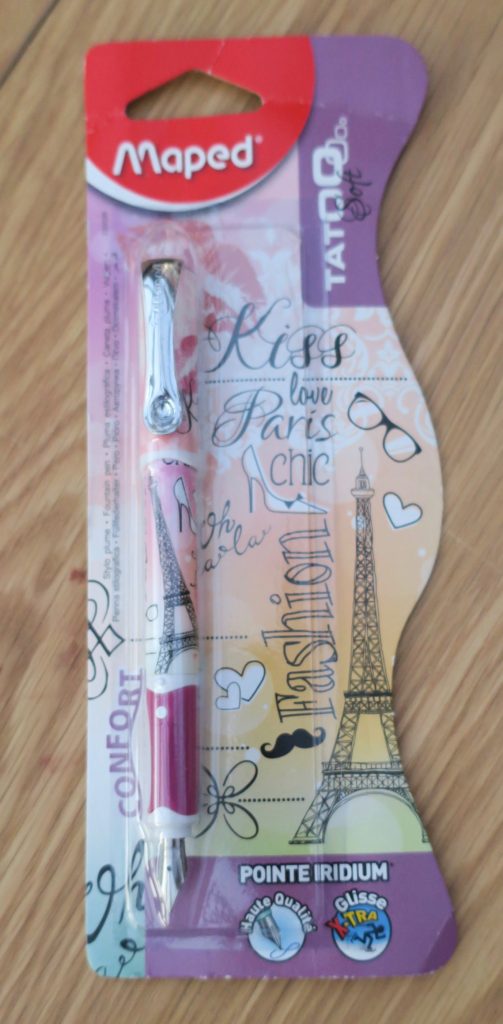 Theres something very special about pushing an ink into the end of a fountain pen, hearing the click as it pops the end so the ink can flow through down to the nib. The shiney nib with its tiny rounded end.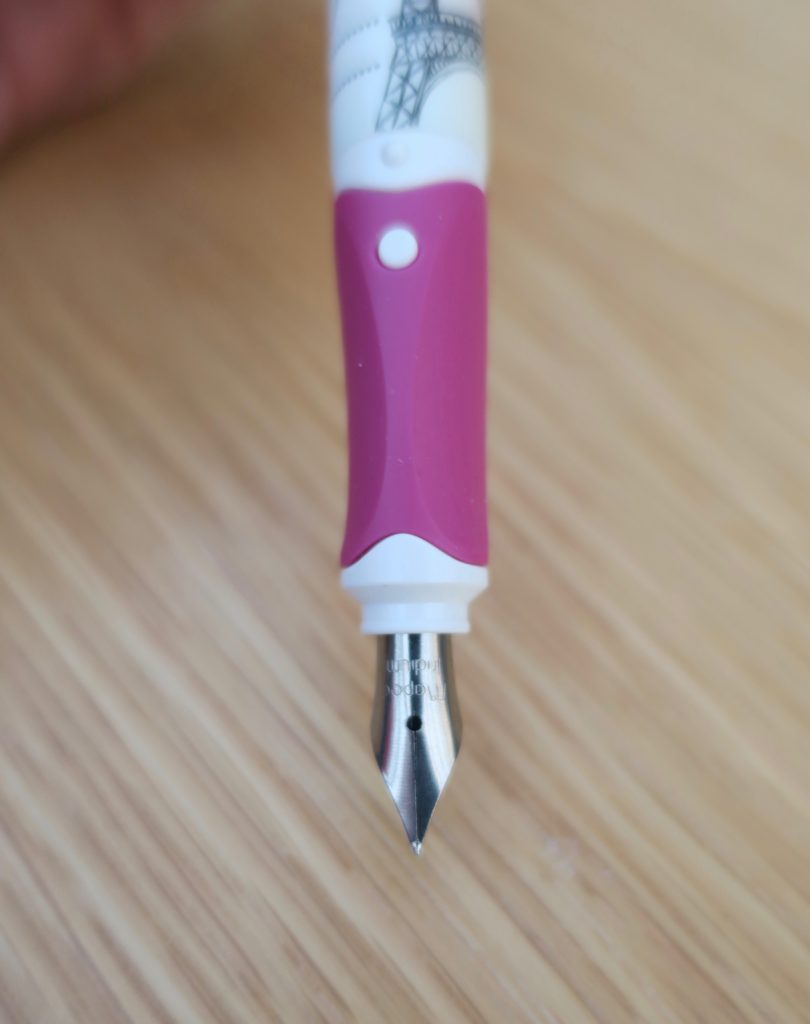 The way it flows on the paper as the ink comes out, its something I've fallen in love with all over again.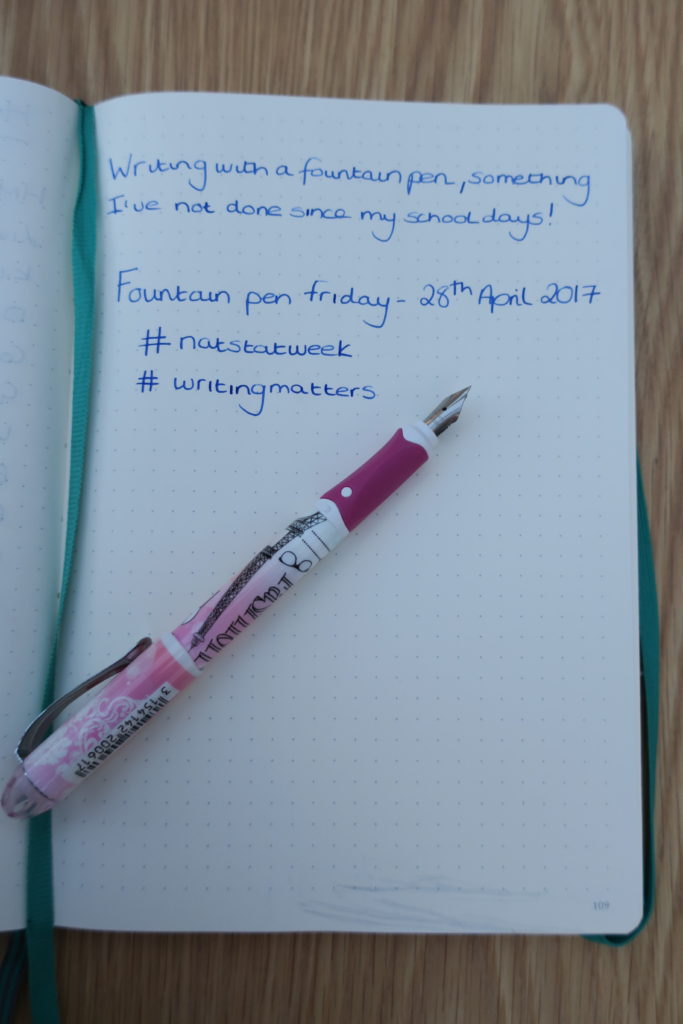 The Week Ahead
Each day during national stationary week theres a different theme:
Monday 24th April – Pen and Pencil day
Tuesday 25th April – Get Crafty
Wednesday 26th April – World Stationery Day
Thursday 27th April – Thank you Thursday
Friday 28th April – Fountain Pen Friday
Saturday 29th April – Signature Saturday
Sunday 30th April – Write a letter day
All the information about National Stationery week can be found on the website. There's loads of ideas of how you can get involved and get children involved too. My eldest needs lots of encouragement when it comes to writing. Its not his strongest subject at school but with all the fun things in our package I don't think it will take him long join in when he's using rainbow pencils!
Finally why not join in by showing everyone your stationery love or ideas, use the hashtag #NatStatWeek to share!