Don't Rock the Boat – Or you're out!
We love family games in our house so Don't Rock the Boat was a welcome addition this week. Games that have a quick setup. Easy to understand. Most importantly fun to play with our age children!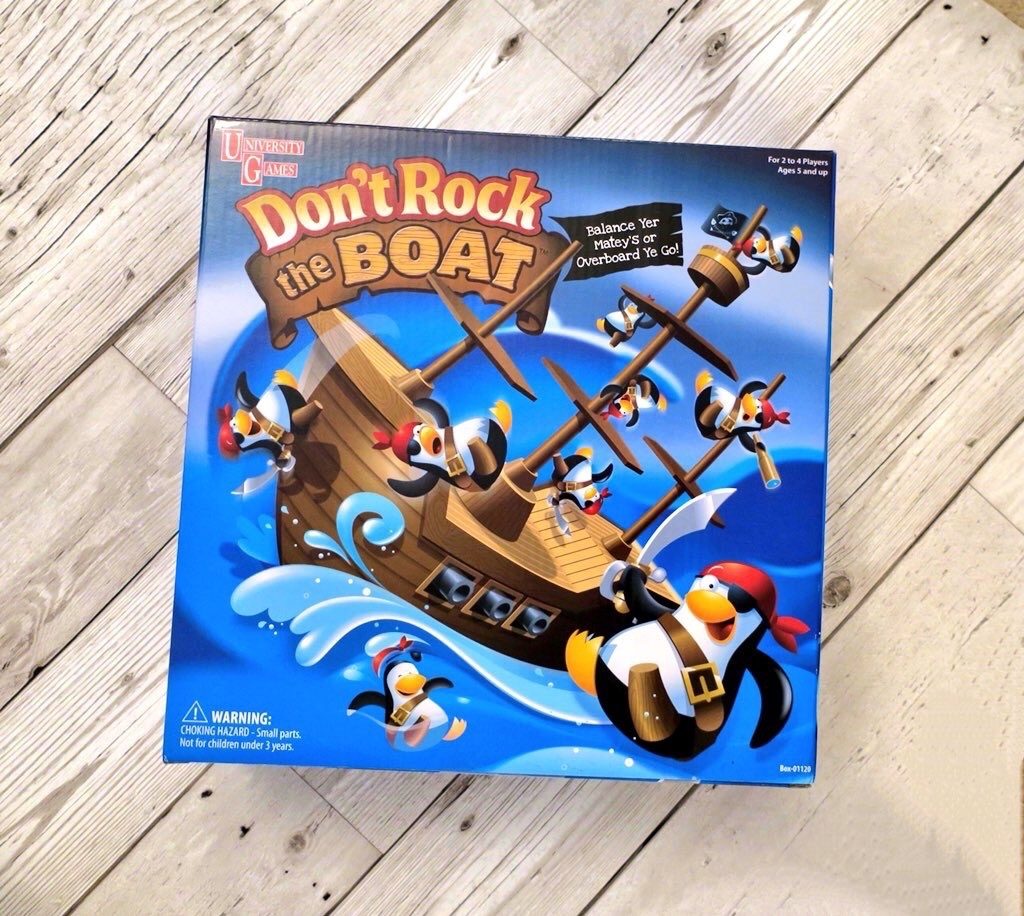 University Games kindly sent us 'Don't Rock the Boat' to play. It's suitable for age 3 and over. You will need a minimum of two players (although to be honest my 6 year old enjoyed playing alone in what he called solo mode!) up to a maximum of 4 players.
The concept is simple its a balancing game.
There's a boat which is set up to balance. A whole load of pirate penguins. Players take turns to balance a penguin on the boat anyway they like. If a penguin falls off when it's your turn you lose and the player last to place a penguin wins.
My boys were finding inventive ways to hang or place the penguins. It clearly states in the rules that it doesn't count as a lose if a penguin falls over. The penguin has to fall off the boat to count as game over. This point was taken to the extreme in our house as penguins were hung all over the boat!
Conclusion
Another great game from University Games. Quick and easy to set up. Simple for little ones to understand and most importantly easy to play!
My favourite point has to be worth mentioning too……
This guy on the back of the box made me chuckle for quite a while!