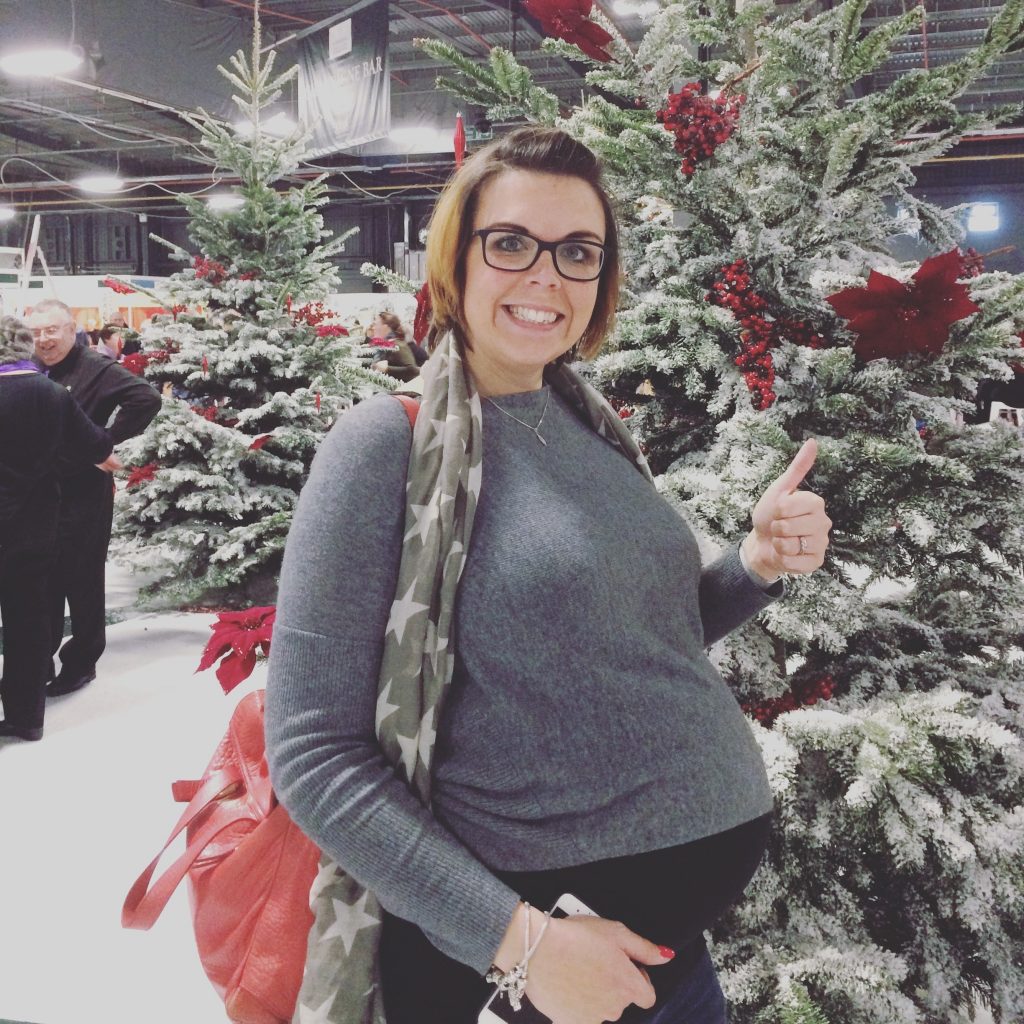 This weeks photo is me.
For all my flaws and dislikes of my own picture, one day I'll look back and want to see what I looked like pregnant.
I'm 37 weeks now, time has flown. I haven't really got many pictures of the bump so when my mum took this at the Ideal Home Show this week I thought it would make a good memory. This is most likely our last baby, the last boy in the trilogy. He has no name yet and we won't pick one until we meet him. I'm planning another home birth and all being well he'll arrive near his due date (hopefully after my birthday). Although in theory I'm ready for him any day I'd like to have a few more weeks of my final pregnancy to enjoy before he arrives.