Walt Disney World – just the sheer mention of this magical place makes my heart happy. My first trip to Walt Disney World was in 2004 (only 12 years ago) but since then I've become addicted!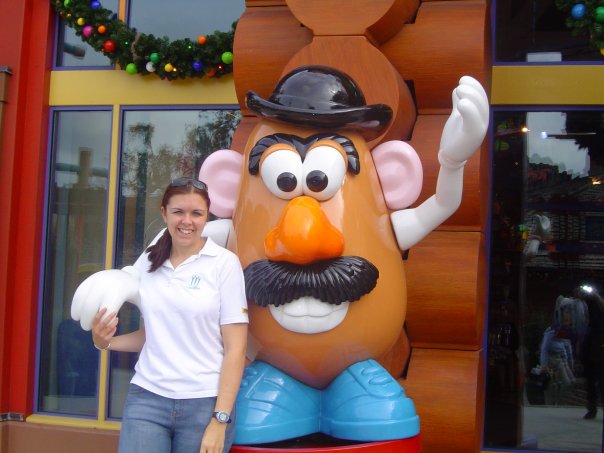 Me back in 2004 on my first trip with my brother
As a child my mum and dad didn't have the money to take us to Disney so it's something I'd always dreamed of doing, and something that always reminds me how lucky I am to be able to go and take my own children. In 2005 the opportunity came up to go with a large group of people as part of a singing group. So I jumped at the chance, the person I was supposed to be going with unfortunately dropped out so my brother stepped in. On that trip we stayed at a Walt Disney World resort called Caribbean Beach, it was from there my love of Disney started. We only had 5 day tickets on that trip so we didn't get to see much and we were complete novices, I didn't know that it was best to plan your day. I thought you could just rock up and wing it! All first timers have been there!
Walt Disney World – What's there?
For anyone who's not been Walt Disney World consists of 4 theme parks, 2 water parks, a shopping and dining area called Disney Springs and 25 resort hotels on site. The land at Walt Disney World covers an area the size of Greater Manchester in the UK so it's pretty vast!
If you haven't been before it's hard to explain why it's so fantastic without actually experiencing it but I'm going to try! I'm sure there are lots of blog posts around that try to explain the magic of Disney and I realise this is yet another one but I feel like I need to put it in my own words too.
From the moment you get on the magical express (the free Disney coach service provided by Disney from Orlando international airport) you feel welcome and can truly relax.
The employees of Walt Disney World (or cast members as they are known) really are second to none. Disney expects a high standard for their employees and it really shows. I always feel welcome at Disney, the cast members are always friendly and helpful with a smile on their faces. The rooms, parks, resorts and even toilets are always spotless and this is something that is important to me. I only just realised how spotless the toilets are on this recent trip as we visited other attractions and shopping areas in the Orlando area and it really highlighted how much care Disney takes in attention to detail with cleanliness.
From the moment you enter any of the parks you are transported into a magical world of happiness and fun. Don't get me wrong we do have our fallings out and grumpy moments as a family but on the whole it's hard to be sad in a Disney park.
If you go with children you start seeing the magic through their eyes, we have been 3 times with children and it's magical, it truly is. They believe the characters are real, they giggle and laugh on the rides, they have wide eyes at the shows and parades and marvel at the fireworks (while mummy cries with joy!)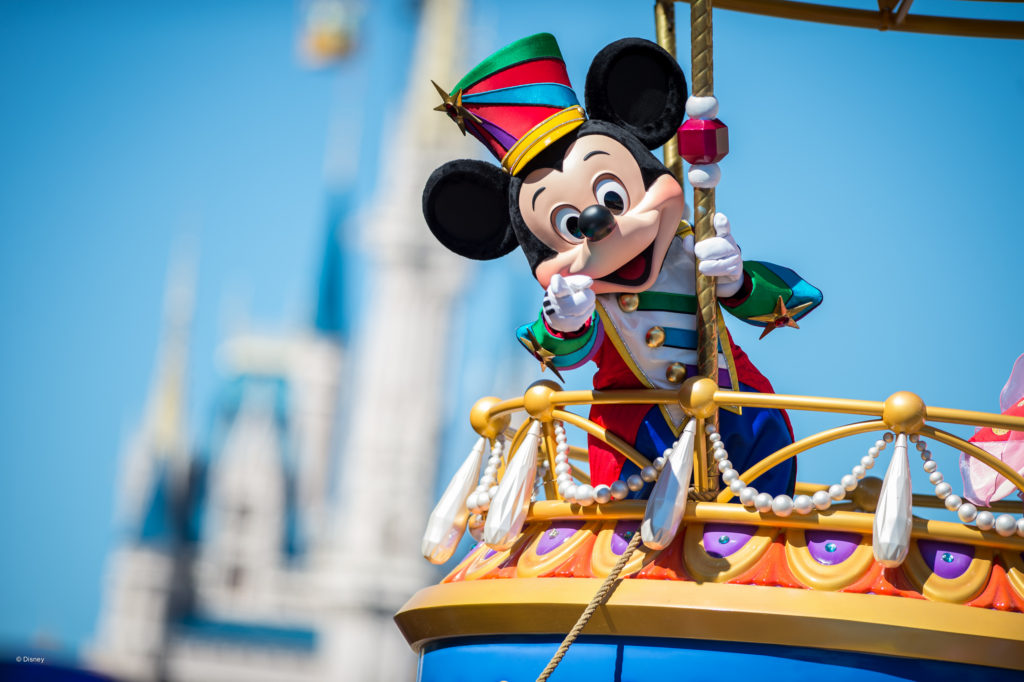 If you go without children like we did many times it's still magical, it's as if you are instantly transported back to your own childhood. The worries of everyday life are gone. There's no thinking about work, or bills or the usual home stresses, just magic, and it happens all around.
Honeymoon trip 2008 – Pre-children magic
The place itself is magical but the cast members really make it wonderful and create the memories. This past trip we met some many lovely cast members who made our trip magical, they spoke with the children, they gave them stickers, they had a smile and a wave and a well wish. It truly was wonderful and I miss it already.
I realise how lucky we are to be able to go. Yes Walt Disney World is expensive but you truly get what you pay for, an escape from reality for the time you are there, immersed in the magic. I would rather just go to Walt Disney World every 3 or 4 or 5 years and save up to pay for it than take a holiday every year to somewhere else.
I'm hoping to get time to write about more of our adventures in Walt Disney World so that the boys can read them back and remember the memories we created.
So next time someone says to me "You're going there AGAIN?" I will just smile and say "Of course it's the most magical place in the world" and it truly is.