Last weekend we packed up the car with all the paraphernalia you need for a day out with small people and headed to our local 'Pumpkin Patch'. We've never been before. My beautiful American friend Jenny from Let's Talk Mommy has a yearly tradition with her children and when she was young of picking pumpkins. I guess over here in England its never been that popular before. When I was young pumpkins were of course available in the shop to carve and I remember buying one sometimes to carve. There was one year that my dad carved the pumpkin and my mum made a pumpkin pie…it was awful! I have since found out that pumpkin pie is in fact a delicious dish so I have no idea what my mum did that year!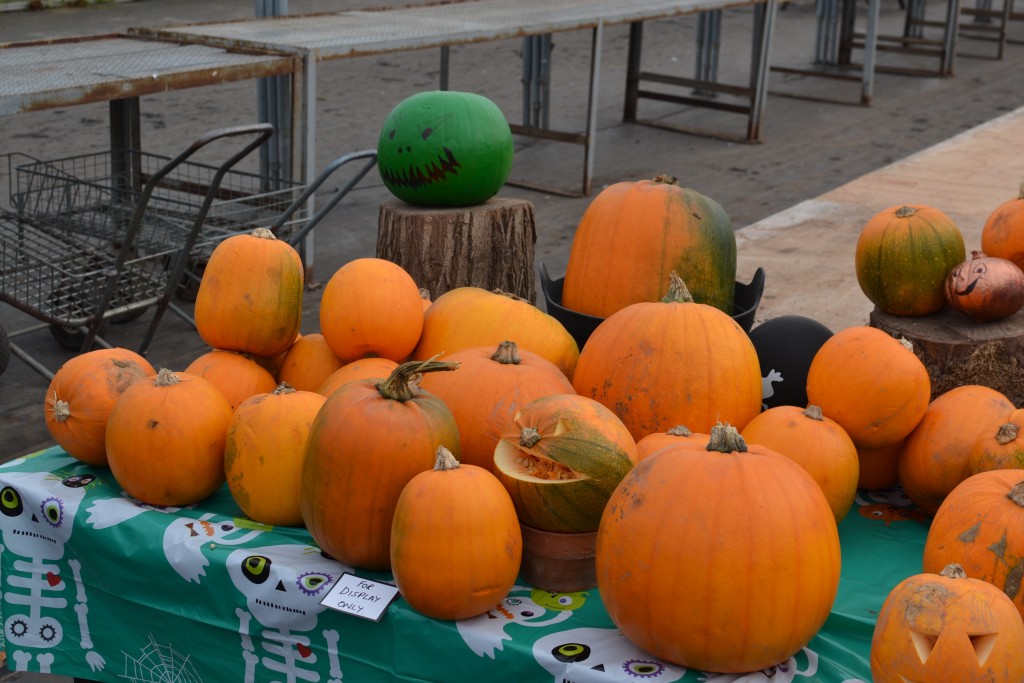 Before we had children I used to dread halloween, I hated being disturbed by trick or treaters so we'd always just go out instead to avoid it all! However once again children have changed me and I now look forward to the night. I love putting up the decorations and getting ready for all the little ones who come to our door to trick or treat. So this year I wanted to start a new tradition for our family and head out to the pumpkin patch. It was also a fab chance to get some snaps of the children. We have an SLR camera which I have mentioned before but we don't use it half as much as we should so I jumped at the chance to take it with us a practise my skills (of which I have very little!).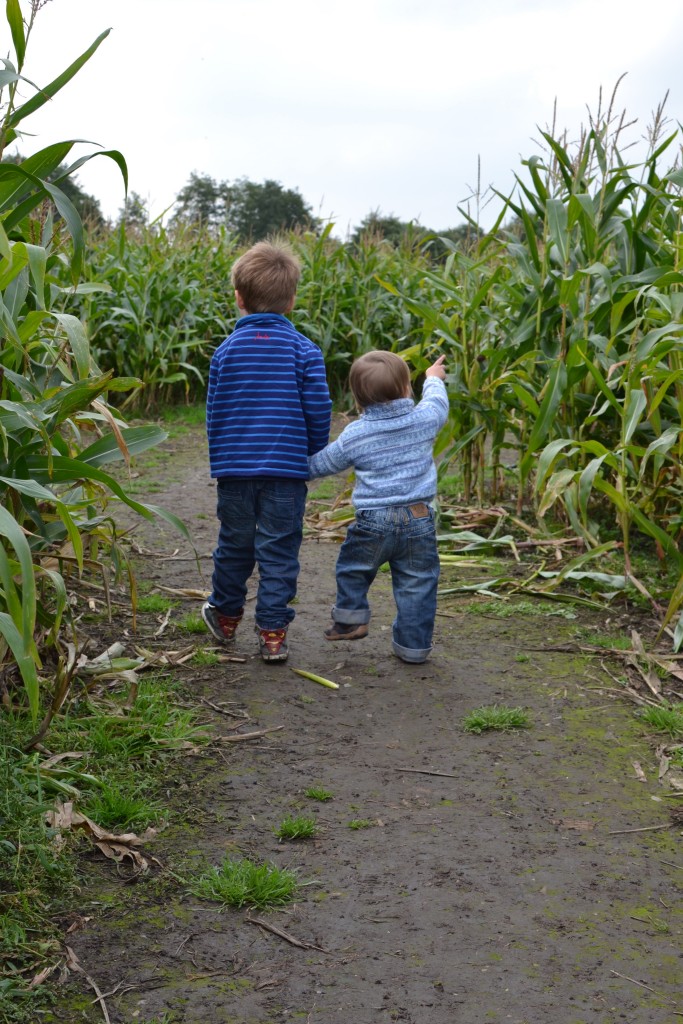 I love this shot of the boys going through the Maize Maze together, I try to get the boy to hold Flixsters hand more often now when they are walking, I especially love how Flixsters pointing at something in this shot.
We loved spending time looking at the pumpkins growing in the field. Flixster mainly just loved the mud, touching the mud on the pumpkins and walking in the most mud possible. But he is only 18 months old!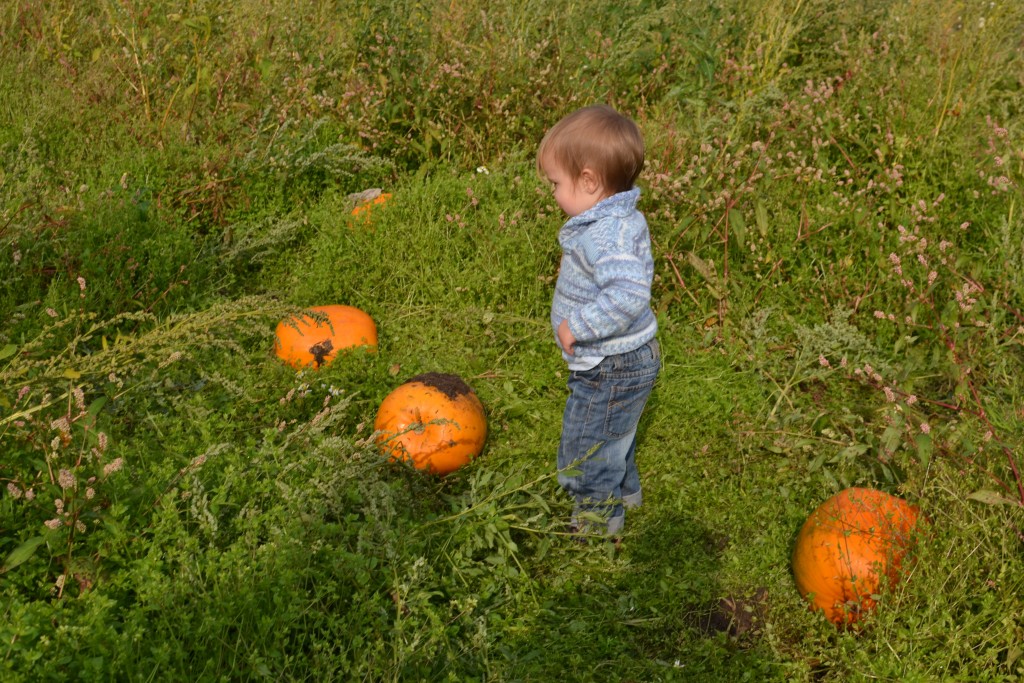 The sun was shining and he was enjoying himself!
There were quite a few rotting pumpkins which the boy loved, being a boy anything gory seems to fascinate him.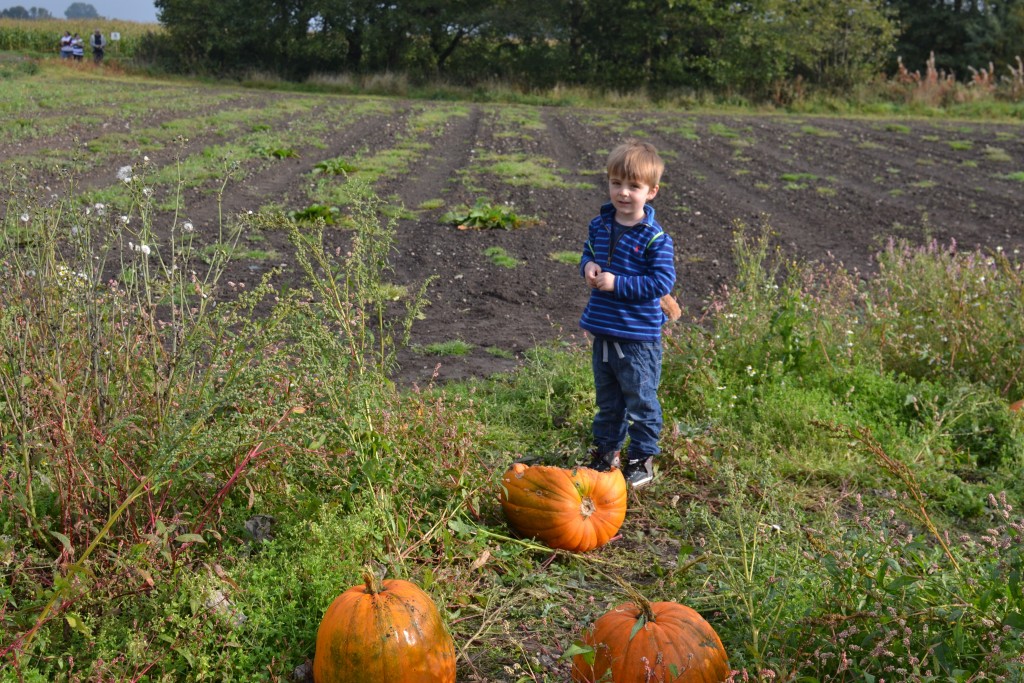 I really loved the visit, being outdoors with the boys, running around, taking photos, looking at all the pumpkins. I think it's something I'd really like to do every October to kick off our halloween celebrations. A new tradition in our house has started.