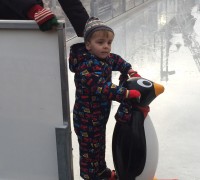 Since my boys are still so young, just 40 months and 8 months there are going to be many 'firsts' for them. I want to make sure they are documented so that we can look back on them together in years to come. So I'm kicking off this series of posts with one about the boys first time Ice Skating.
Where – Bolton Town Centre
When – 14th December 2014 (Daddies birthday)
What – First Time Ice Skating
We booked the 'Slippy Sundays' toddler session a few weeks ago and so with tightly crossed fingers for the weather to hold out we set out towards Bolton town centre. I had explained to you lots of times that we were going ice skating so that you were prepared for what to expect. We turned up a little early and got your skates on, they were double bladed ones that had to be strapped to your own shoes. I got my skates on too and the cheerful guy who was working there offered you a penguin to push around for balance. While we waited for our time on the ice to begin you noticed the penguin only had one eye so we decided to call him 'Blinky'!
At 10 o'clock it was time to get on the ice, with a little nervousness we stepped on. I have been ice skating quite a few times before and although I'd prefer to be skiing I quickly got my ice feet back on.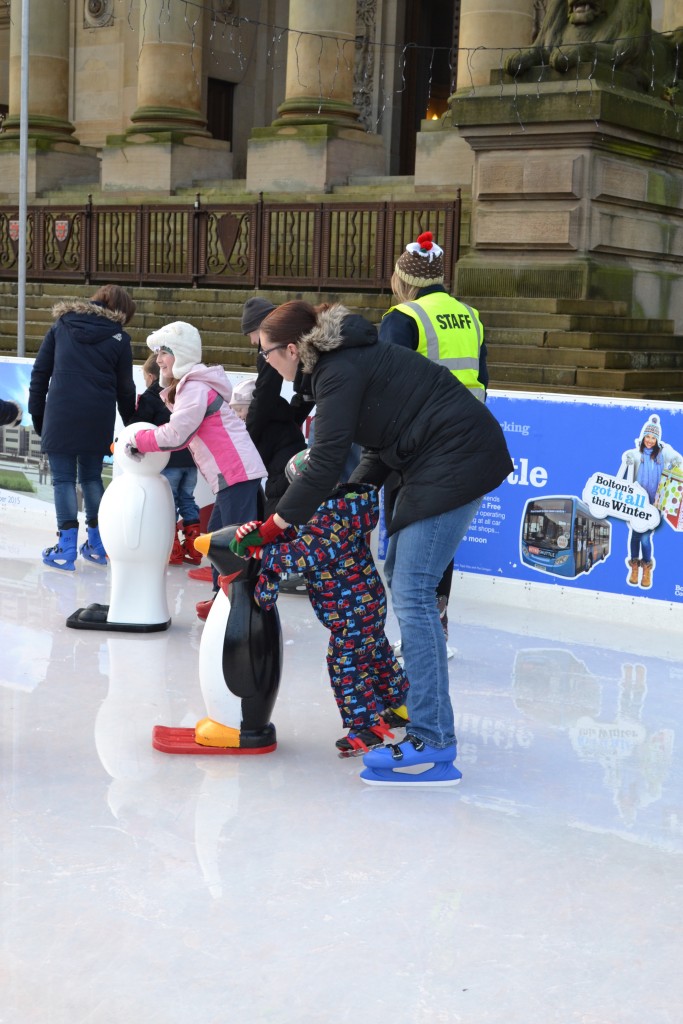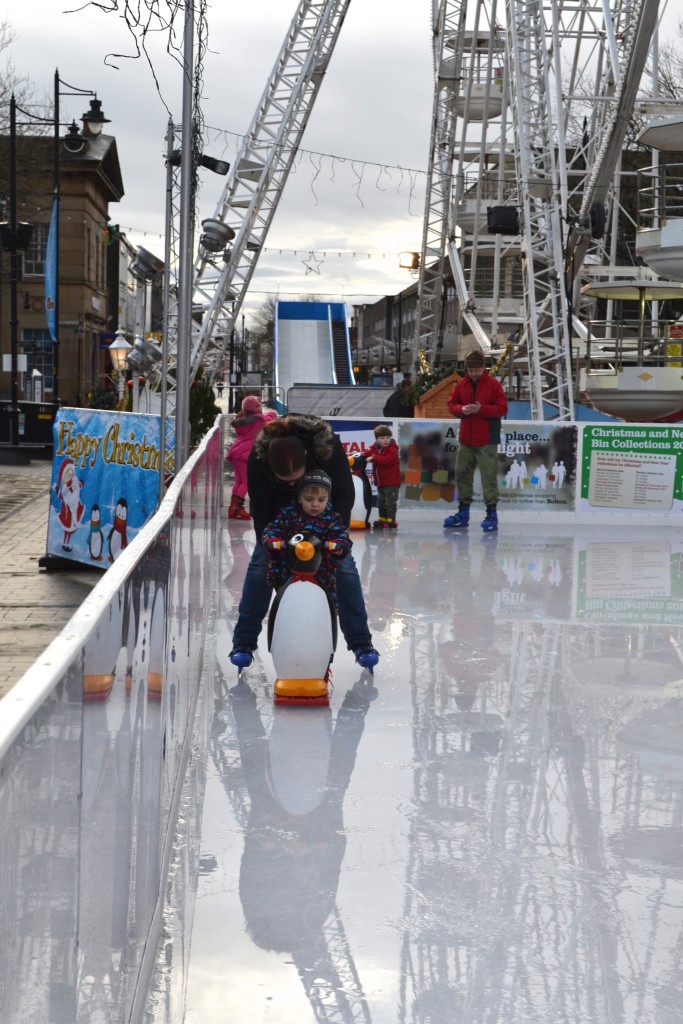 Once we'd been around once we got the hang of going a little faster. You were shouting over to daddy "Mummies teaching me how to skate" I could have hugged you so tight then. I kept checking you were ok and you kept replying that you were having a fun time.
There weren't enough penguins for each child so we had to share them around. Being able to hold your hands up gave my back a rest.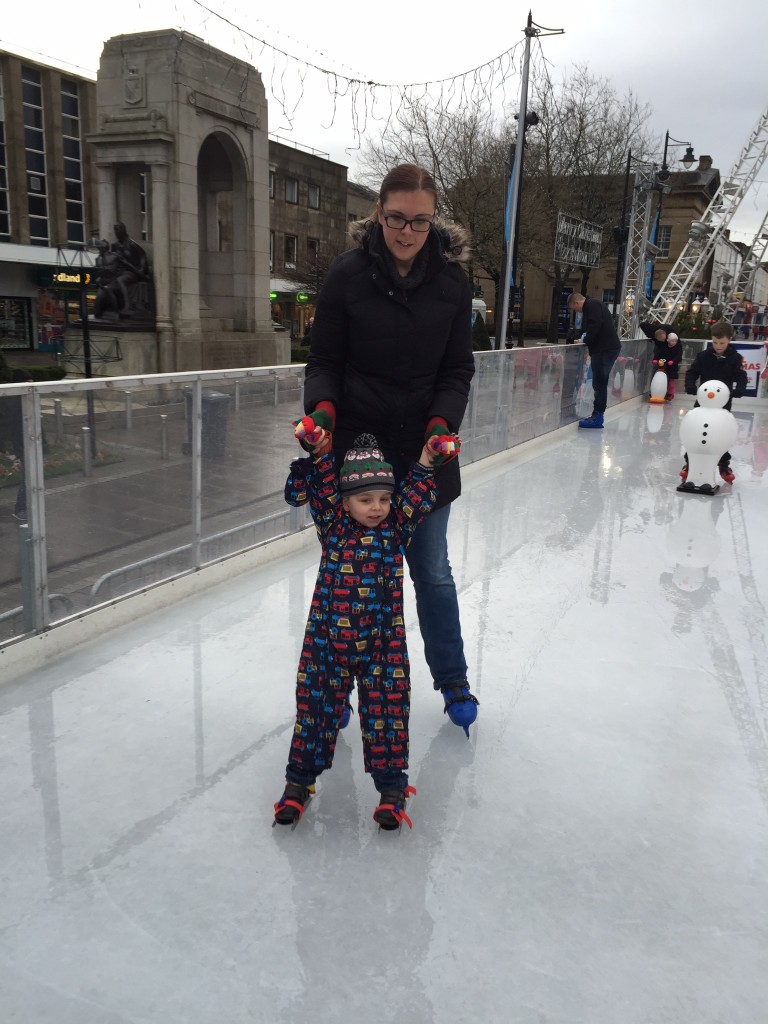 We came off the ice a little before the end of the session as I think you had had enough and I wanted to end on a high before either of us fell over! So that was it over in a flash you're first time ice skating and you'd loved it!
Love you xxx