This week we've been playing 'Yeti in my Spaghetti' board game so that we can write a little review.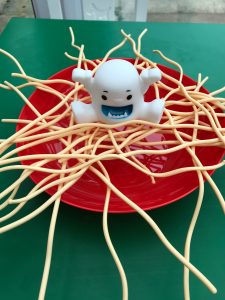 Yeti in my Spaghetti is a board games aged at ages 4 and up however my 3 and half year old did enjoy joining in and understood how to play.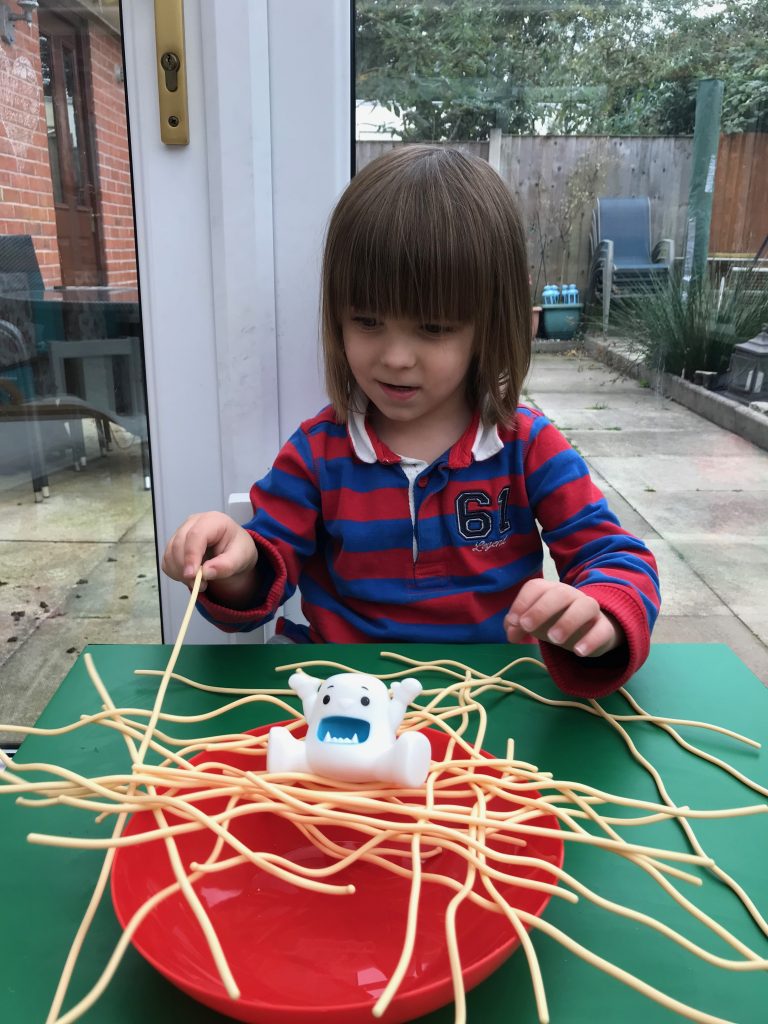 You'll need two or more players for the game and by gaming standards it's pretty easy to understand how to play.
Theres only 3 main components to the game, the yeti (now he's pretty cute!).
The bowl and the spaghetti. The aim of the game is simple. Don't let the Yeti fall all the way into the bowl if you want to be the winner! The rules are simple to, just take it in turns to remove single pieces of spaghetti. Easy you might be thinking. Well yes easy to understand, difficult to be the one to not topple that cute yeti!
Pros:
We loved how simple it was
We also loved how even little people can join in
Game play is relatively short so it keeps small peoples attention span
Easy to set up, even for small people
Theres only one thing to focus on and thats the Yeti
No potential choking hazards like similar games with smaller marble sizer pieces
Easy to put away
If you just want to fill a few short minutes its quick and easy to play!
Cons:
The spaghetti needs keeping together when you remove it or you'll end up loosing it
Other players will endure the grumps if the loser doesn't like the fact they've lost!
My 6 year old desperately wanted to make a video review of the game so here it is (it's only short but it gives you a good idea of the game!)
Thanks to University Games for sending us the game to review. I was not paid for the review and as always we are free to write are own honest opinion.