Still looking for Christmas gifts? Check out the choices I made for some of my friends and family!
This week I was gifted a few items by Paladone when they kindly asked if I wanted to receive something as a present for Christmas.
They sell so many wonderful items and there's always something for everyone.
I picked out three things with certain people in mind which I will wrap and gift them this Christmas.
These are the three items ready for wrapping and sending to the North pole so that Father Christmas can bring them back with him. (Or that's what we tell the boys!)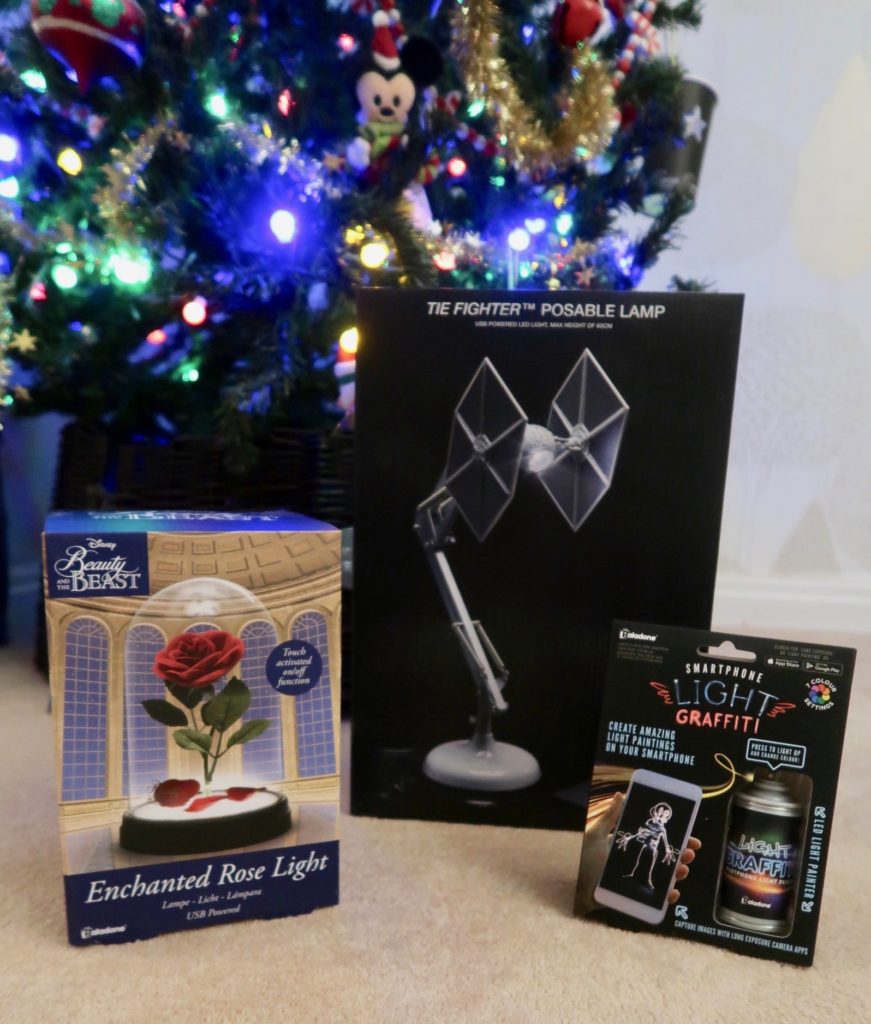 Star Wars Gifts
The first item is for a star wars lover! This Tie Fighter desk lamp is perfect for my Star Wars obsessed hubby! I hope he doesn't read this…..I don't think he will!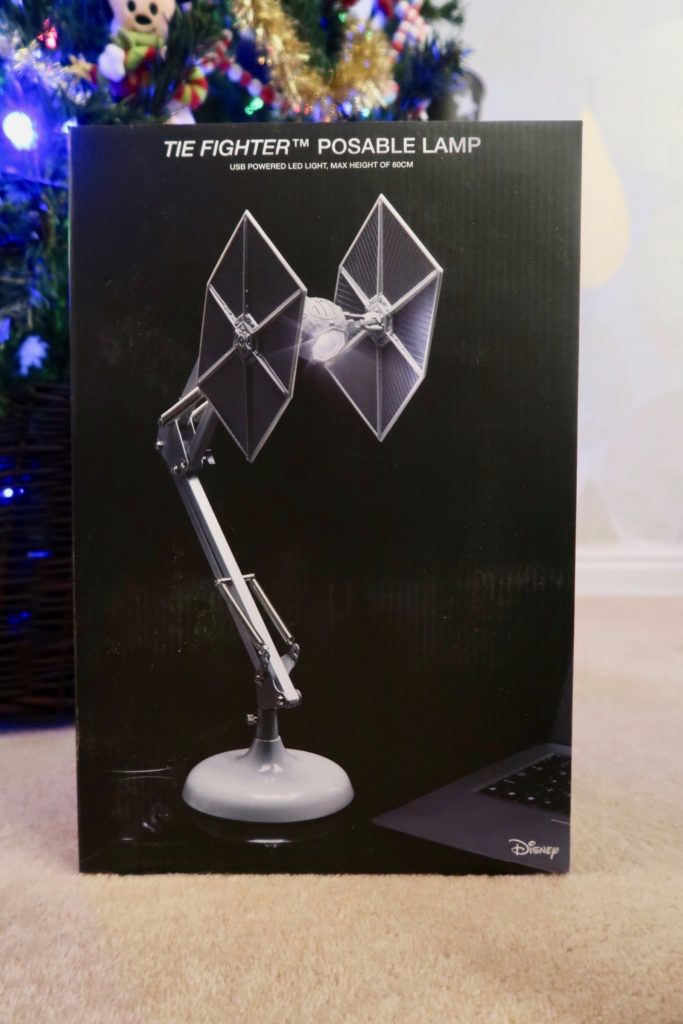 It's USB powered so when sitting on a desk work area won't take another plug, just plug it in to a USB outlet. Why am I always running short of plugs? If you are not then you could always use a USB plug adaptor instead if you're putting it in an area with no computer.
The Smartphone Light Graffiti can is going to be given to my 7 year old. He had an iPad for his birthday this year so this is something he would love to play with.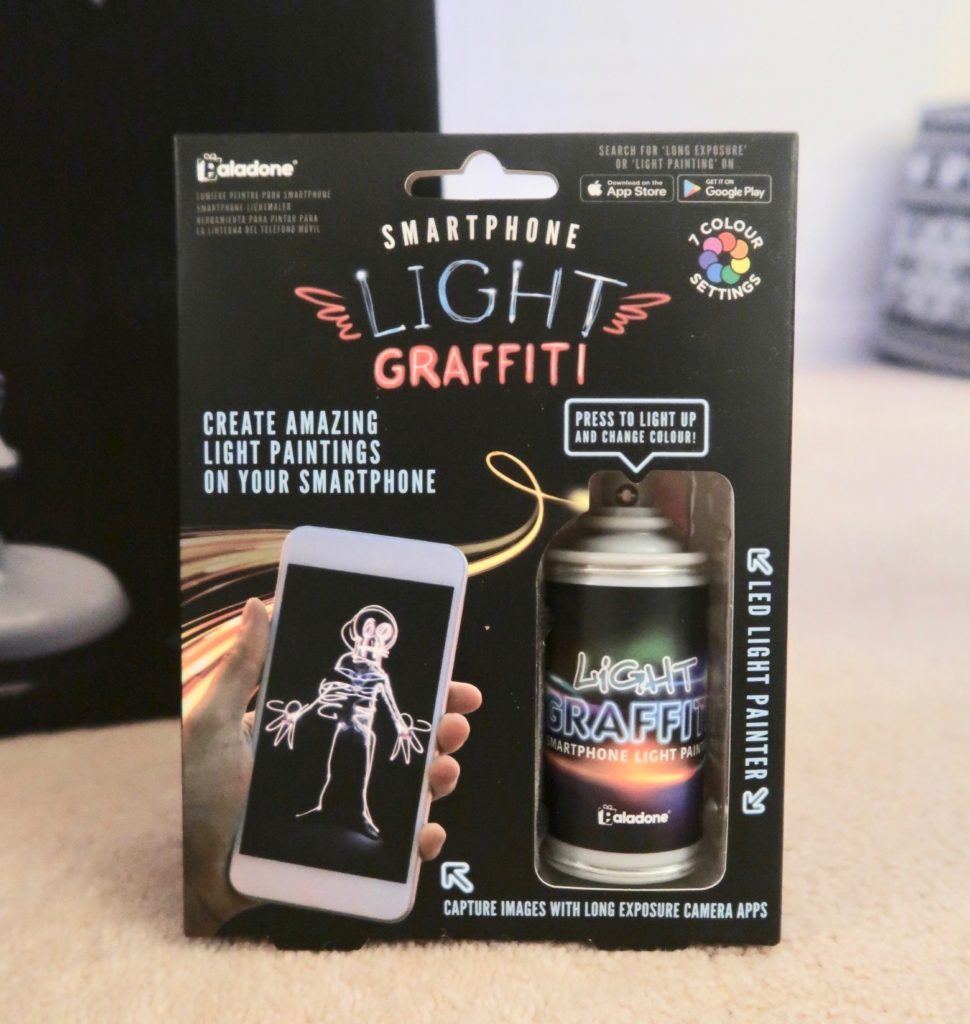 For this gift you use a long exposure app to write words or draw pictures with the tiny can. The app captures what you are drawing and makes it look like a graffiti art without actually making any mess!
Disney Gift
The fabulous Disney Enchanted Rose Light from Beauty and the Beast  by Paladone is a very special choice for a friend of mine. She adores the film and this is going to be perfect for her. It's USB powered meaning it'll look amazing on her desk while she's working away at the computer. I know she's going to love it.
Some of my other favourite items by Paladone are in the Harry Potter section. There are some beautiful gifts for fans of the books and films. Unfortunately in this house my boys haven't caught on to Harry Potter yet despite my best efforts so those gifts would be a waste for now. I'll save buying Harry Potter items for another year. Or maybe I should buy them for myself!
With grateful thanks to Paladone foe helping me to tick some people off my list!