Dehumidifier by Maplin
The week we've been testing out a Maplin dehumidifier.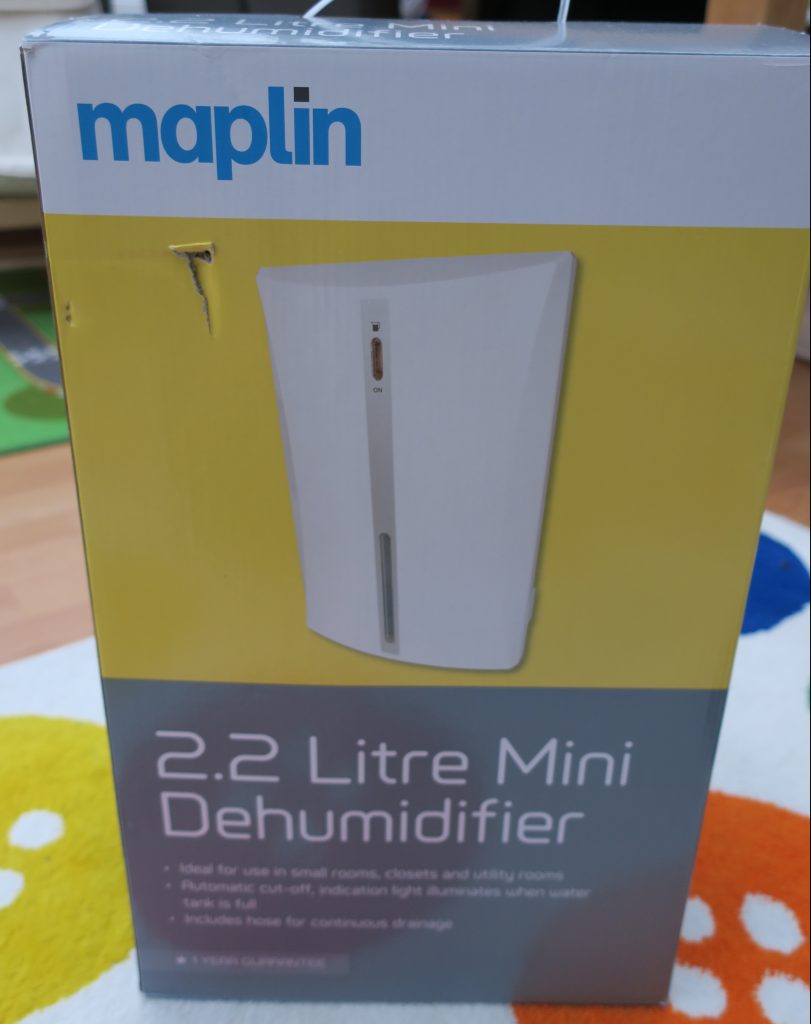 We are lucky enough to have a playroom in our house, which is the conservatory.
The problem we have though is that it gets cold and damp in winter and hot in summer. Until we can afford to have a real roof put on to it we'll have to find temporary solutions.
One such solution is a dehumidifier in there to make it less damp and to dry out the air.
They kindly sent us the Peltier mini dehumidifier which is a mini dehumidifier with a 2.2 litre capacity water holder.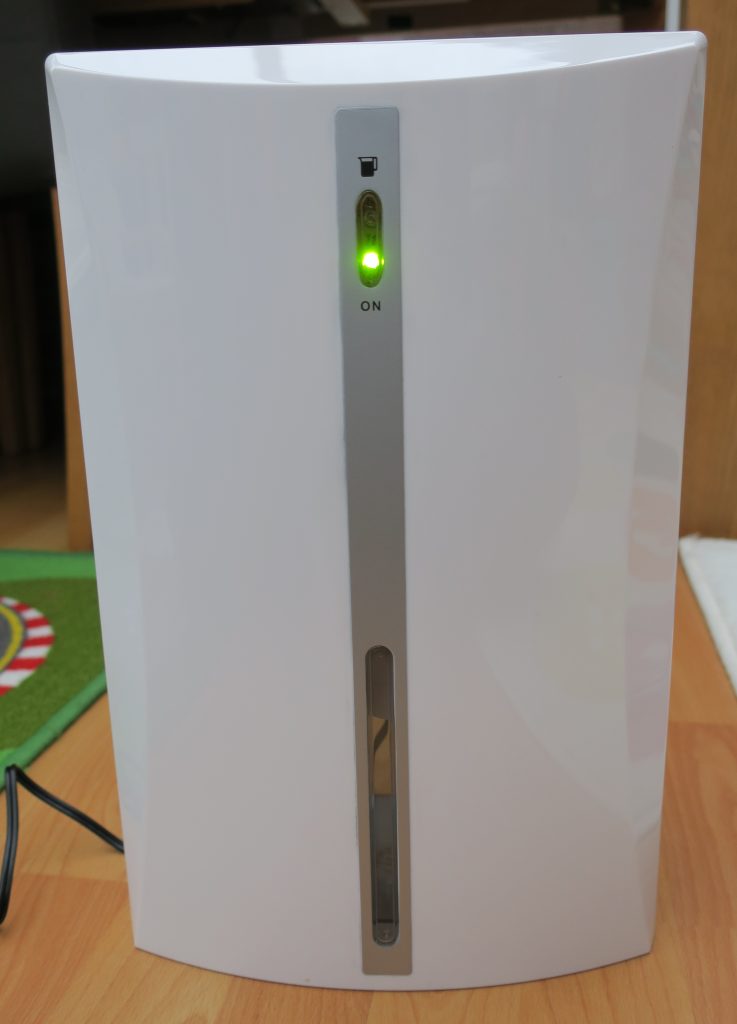 It's designed for smaller spaces so could be used within a closet or utility room if you wanted to. It's also recommended for use in a caravan or outdoor workshop over the winter months when you wouldn't necessarily be using the space. It helps to keep smaller areas damp free. It's mains powered but only uses 72w of power so doesn't cost much to run. ITs also quiet and only produces 43db. This to me sounds like a quiet fan gently whirring away.
I've had it running in the conservatory now for 3 days and I'm amazed at how much moisture it's already managed to collect.
Even though its a mini dehumidifier it still has an automatic cut off when the tank is full. So you can leave it safely running without constantly checking the tank isn't over flowing.
If you using it near to a water disposal area you also have the option of using the included hose. This helps by  continually emptying the water from the dehumidifier tank.
How it works
Dehumidifiers work by cooling the air so that it turns to moisture and the moisture then drains away to a tank (or in this case a hose)
With the aid of a small electric radiator we've been able to heat the playroom too and make it a much more pleasant environment to play in.
Previously the boys would avoid staying in very long due to how cold and damp it was. Instead choosing to drag the toys into the house, defeating the object of having a beautiful play space.
If your looking for a small space dehumidifier then I'd say this one is just the job. If it's a larger space you need to dry out then Maplin also have a great selection of dehumidifiers  that would be perfect.