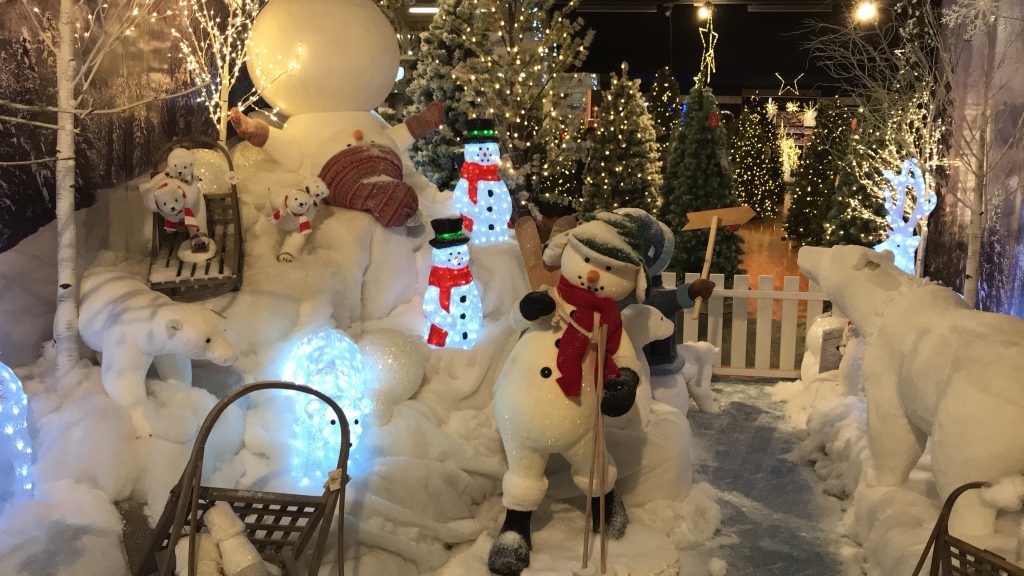 Sorry if you don't like Christmas, but I do! It's my absolute favourite time of year. I adore the build up so much. Now my favourite local Garden Centre Bents has opened their Christmas displays I couldn't help but go and take a look. To me it signals the start of the countdown to Christmas.
So the picture to me signals the stat of the countdown!
Except this years countdown for us includes a major happening, the arrival of our third baby due in November. This year I'm trying to be super organised so that once the baby arrives I will have nothing else to do except sit back and enjoy the time. I don't really want to have presents to buy (although the internet has revolutionised that!). I don't want to have to do any wrapping. I just want to enjoy the first few precious weeks with the new baby and watching the boys get excited about this special time of year.