I'm quite late publishing this post! I won't make excuses, I've just been busy. What with work and other things that I've been doing and being struck down with the awful vomit bug (grim) the blog has been left a little to its own devices.
But better late than never I want to make sure the boys relationship as it grows is documented so they can look back on it.
So here we are in April 2015 already. Flixster is turning 1 and the boy is heading towards 4. It hardly seems two minutes since he was born but already a year has by! It's hard to remember a time without two of them in our lives though.
On sunny days we like to visit the fab playground at the local sure start centre. They keep it really clean and tidy and its a safe place for them both to play together. I can't wait until Flixster is chasing the boy up the stairs and down the slide.

The boy still dotes on Flixster, seeing his little face each morning light up when his big brother enters the room is just beautiful, I hope that never changes!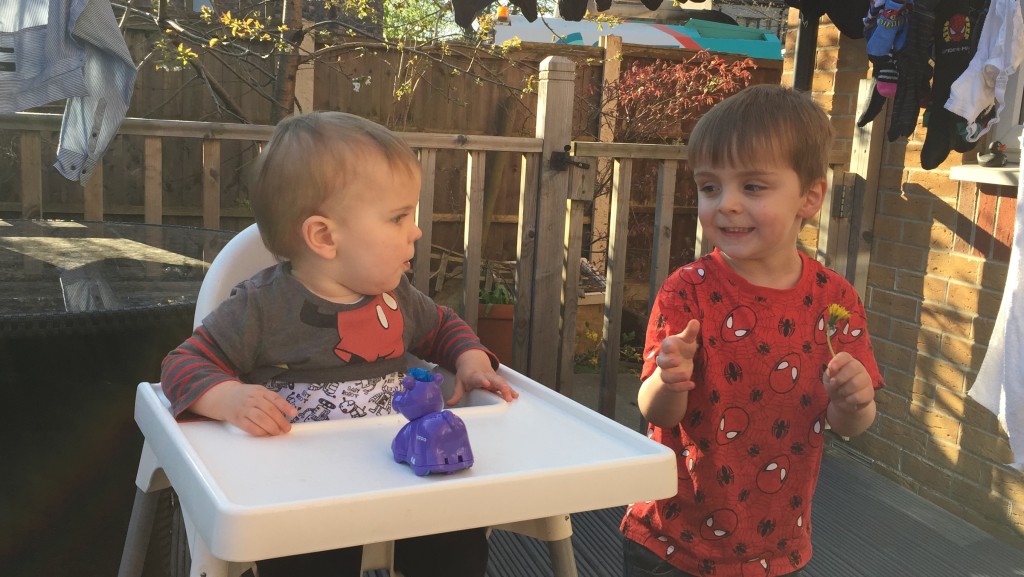 They already want the toys that each other currently has, no matter what it is! I have started being a referee between them but I wouldn't have it any other way. Fingers crossed they stay as close as they are now!