This is my last photo project of the month, all new to me this year but looking forward to looking back at how our family is growing and changing. We are starting this year with a 3 year old (well 3 and 4 months to be precise!) and an 8.5 month old. By the time the years out my first baby will be in school (sob!) and my second little man will be over 18 months old. Where does the time go? So I'm joining in with Lucy from Dear Beautiful and the 'Me and Mine' photo project to capture a family picture of us all together. This to me is by far the hardest project to join in with as I need someone else to capture us or use a timer and with two monkeys it's easier said than done! So to start the year I've gone for an easy shot, it wasn't even taken with this project in mind but it fits perfectly into it. It's a selfie of us all on a recent train ride. We don't often use public transport as a family as we usually travel by car but on this particular weekend we were meeting up with some friends in Manchester The hubby already has an annual train pass for work and the children are free so we thought as it was only me paying we'd take the train. It wasn't too crowded so we got a seat and sat the children on our knee. We were dressed up for the cold and rainy weather too but it captures us at that moment in time.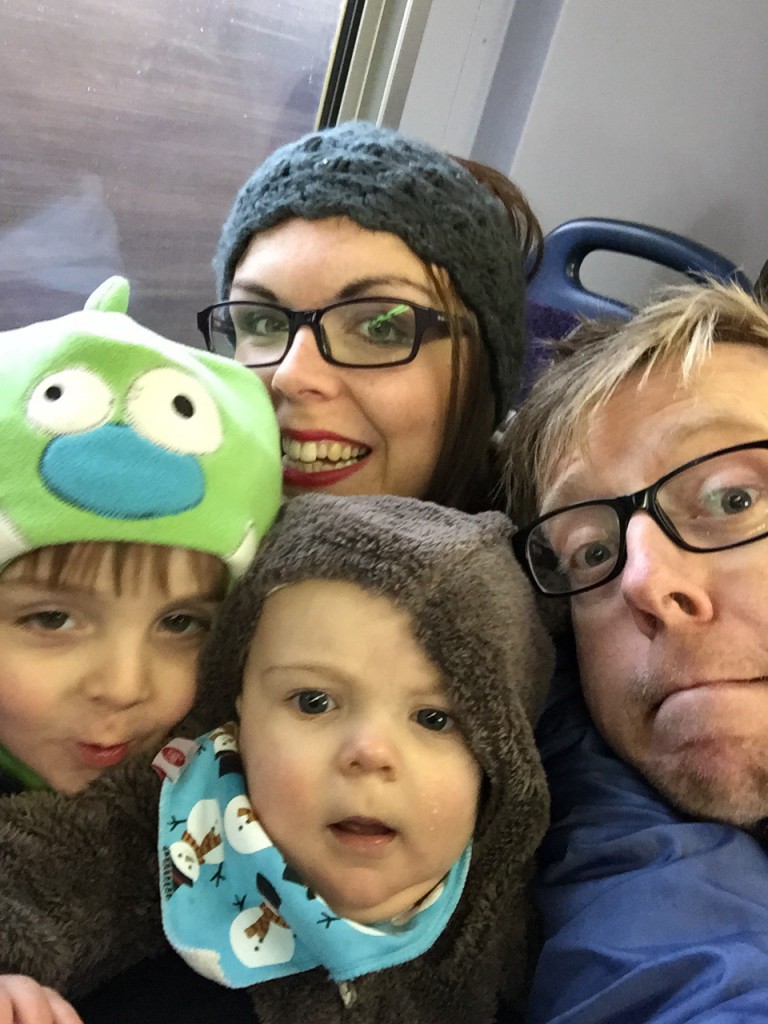 Mummy is currently enjoying
– A book called 'The Life Changing Magic of Tidying Up'
– Getting back into work
– Getting back to the gym
Daddy is currently enjoying
– Reading 'The Martian'
– Listening to 'We have Concerns' podcast
– Watching 'The Flash' TV programme
The Boy is currently enjoying
– Reading 'The Dinosaur that pooped' trilogy of books
– Glue and sticking….everything!
– Playing with big boy Lego
Flixster is currently enjoying
– Standing up all the time
– Trying desperately to crawl
– Using his pointer finger to touch everything!