Homemade Burgers with the Num Noms
This weekend inspired by the new Num Noms series, we were sent the Brunch Bunch and the Diner set to inspire a little weekend cook up. Daddy didn't need asking twice to get into the kitchen as he loves cooking and couldn't wait to get started making home made burgers with the boy! It's an easy thing to do yet tastes lovely and always a hit in our house. If you haven't seen Num Noms before they are small food items made to play with that all come with their own smell. You can stack them up and create your own scents combining your favourites.
Ingredients
500g Quality minced beef
2 Garlic Cloves
Pinch of Salt and Pepper
Burger buns of your choosing (we like Brioche)
Salad for garnish – whatever you like, lettuce, tomato, pickles etc
Fried onions and mushrooms for topping
Sliced cheese to top the burger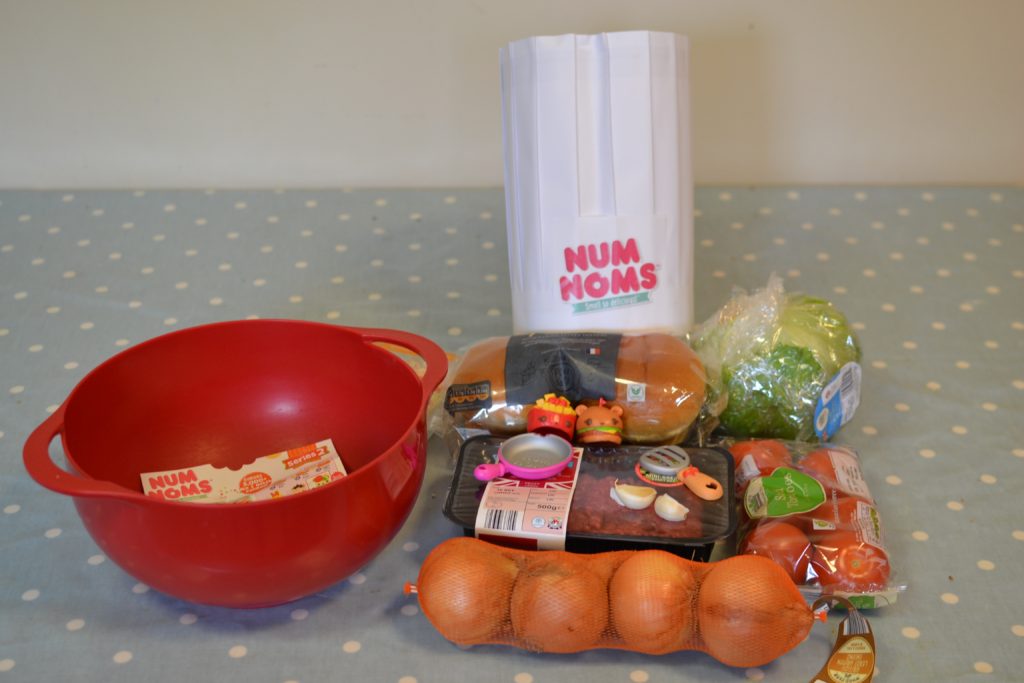 Method
Break up the mince in a large bowl and add a pinch of salt and pepper. Crush the garlic cloves and combine with the mince, making sure to stir it all round. With clean hands form the mince into rough burger shapes (we made 4) and then cook according to taste. Be sure to rewash hands after they are on the grill.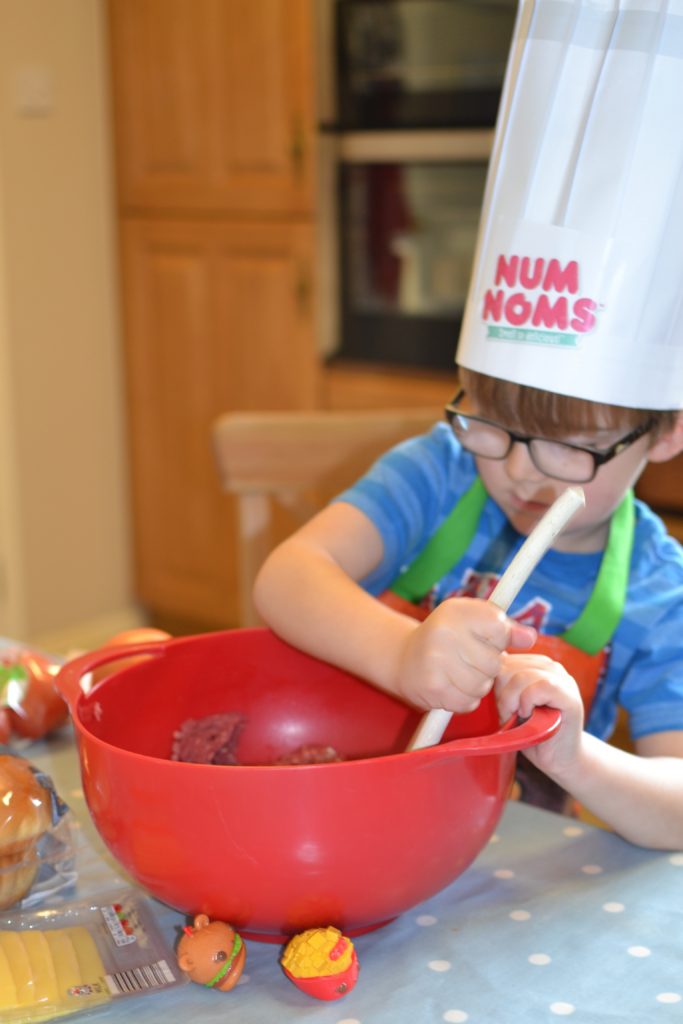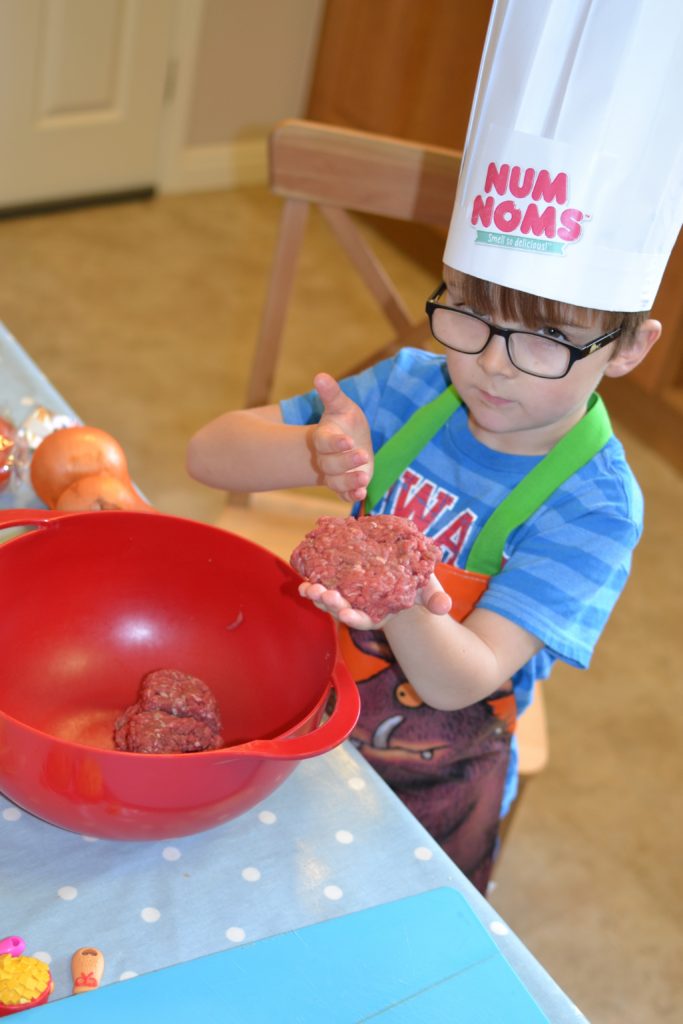 We always use an electric grill for cooking meats as it's the healthy choice because the fat can run off. So while they were cooking the boy helped with the toppings.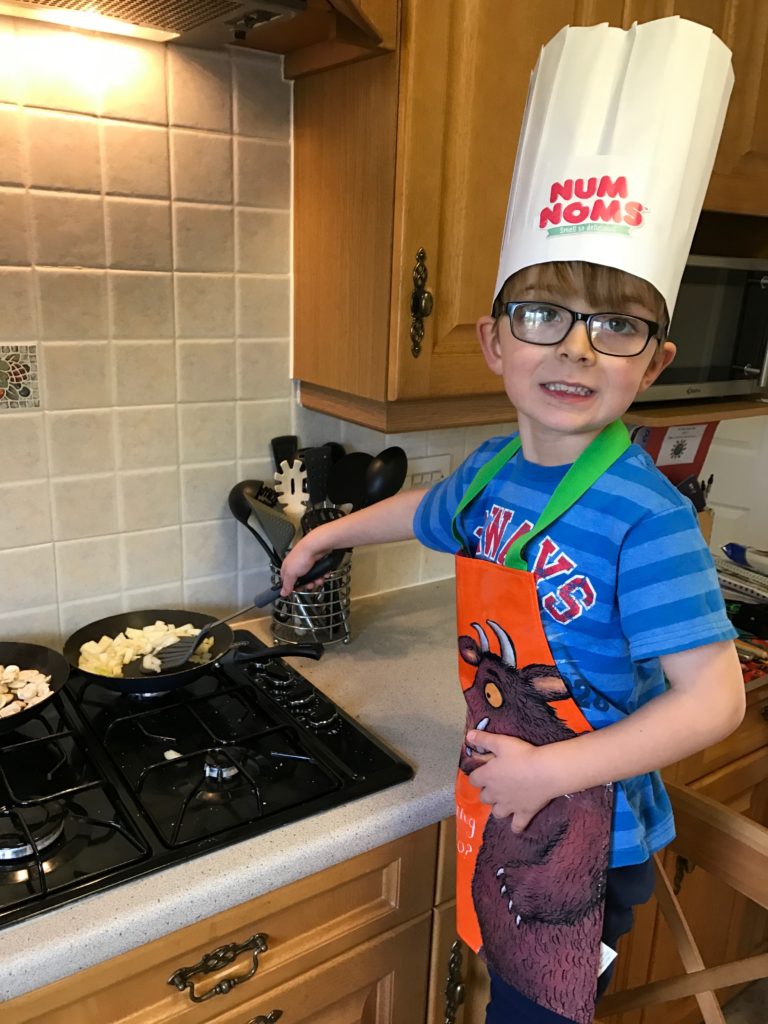 Frying up the onions and mushroom topping
Once cooked add a slice of cheese to top the burger and leave on the grill for a further minute to melt. Then add your burger to a bun, top with the salad you like and enjoy! Easy peasy!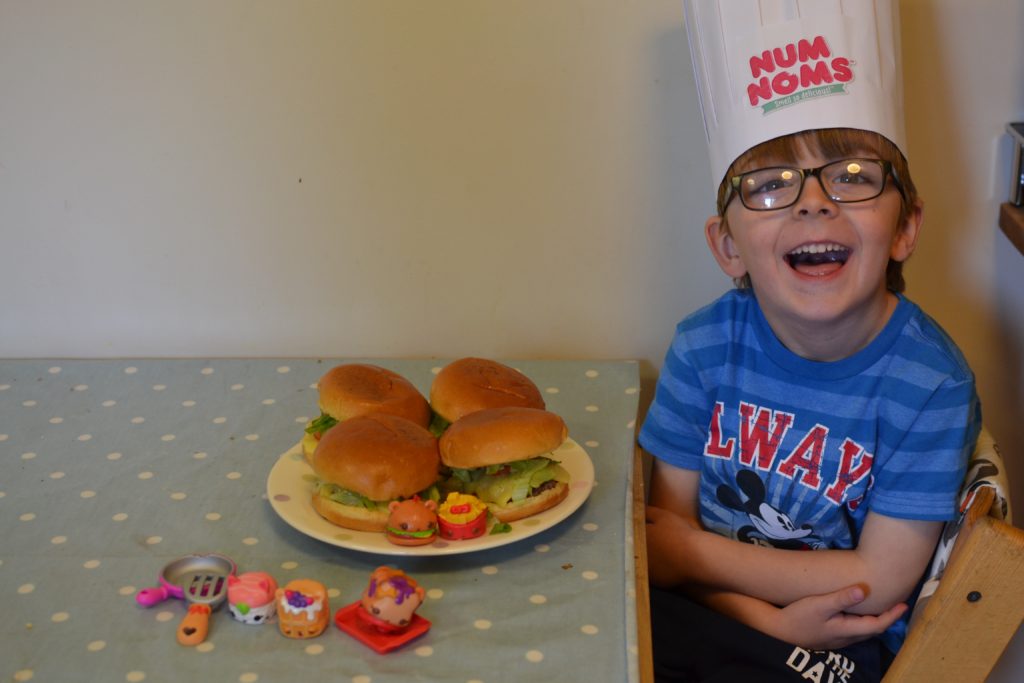 The verdict?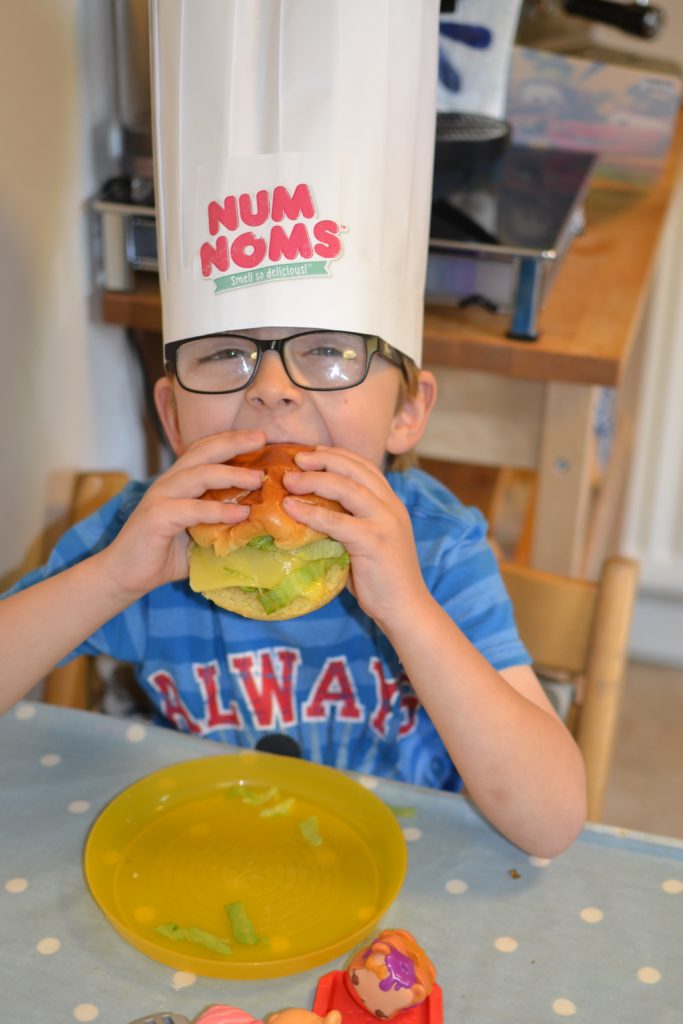 Yummy yummy! Or maybe we should say Nummy Nommy!