Well I'm not really sure how I got to this birthday  but my eldest turn 7 in August this year. How can the first six months of his life pass so slowly yet the rest of the 6.5 years whizz by? Thought I'd write him a little letter all for him.
Dear Thomas,
Well it's been a few weeks since your birthday. Your 7th birthday, how did we get this far this quickly. It only seems like last month I was smelling your tiny little baby self. Trying to soak up the smell. Then there was the sleepless nights. The utter shock of becoming a first time mum. The exhaustion while I sat up night after night to breastfeed you. If only I knew what I know now about safely bed sharing with you. The time would have been more enjoyable.
I barely remember you being little now. Apart form the photographs I have. I wish in hindsight I'd got more photos of us together. Of us feeding or cuddling. I barely have any.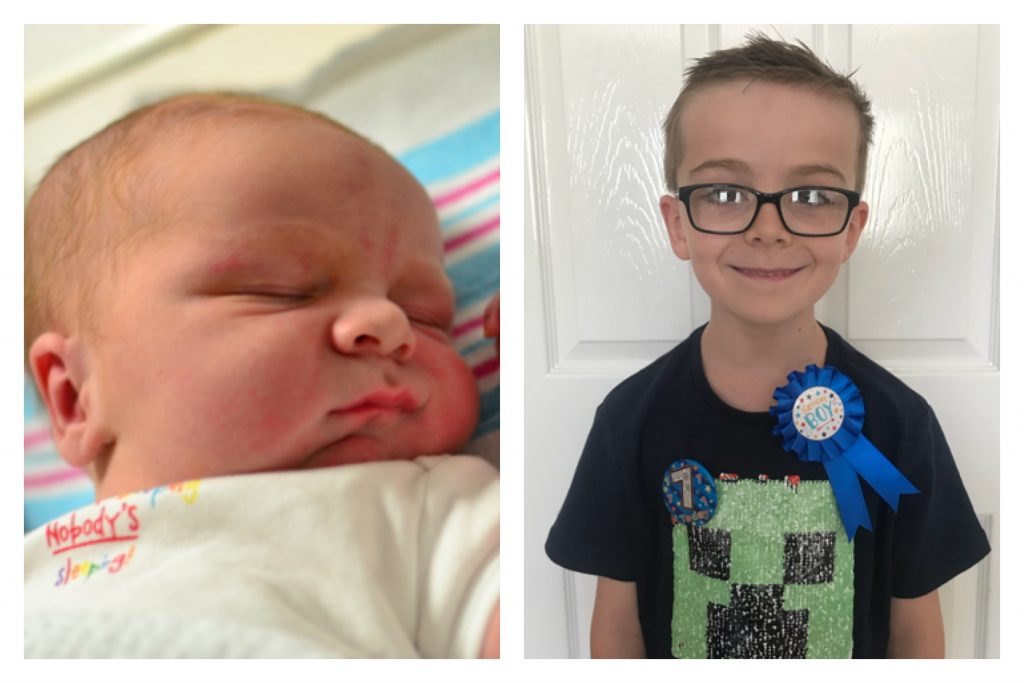 When I think of you as a small person I just remember how fluent you were. You've always preferred adult company and conversation. You have always been old before your time.
You are a turning into a bright beautiful little dude whom I'm proud of every day. I'm trying so hard to teach you to be grateful for all we have. Sometimes though when you say it, it comes across as boastful. I know you don't mean it like that though.
You have done so well in school but your handwriting still needs work!
For your birthday you had your first ever party with school friends. You went to see the Incredibles 2 at the cinema with 3 friends plus Felix (who is your absolute shadow and idolises you!). Due to having Roo I couldn't come in but you all said you enjoyed it. Cinema was followed by lunch at Pizza Hut and again I ended up watching through the window. Next year little man I will be able to be more present for you I promise!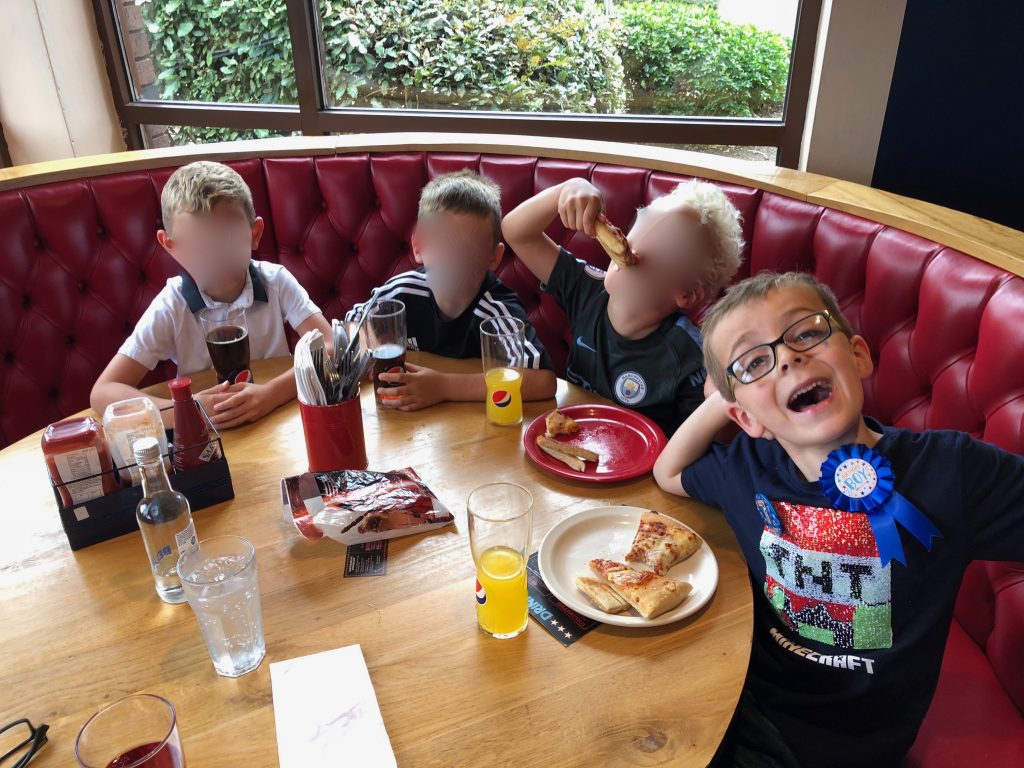 (I've blurred out your friends faces as I didn't ask their parents permission and never want to assume)
We bought you an iPad as your present. You've been asking for either an iPad or a Nintendo switch for months. Both were a stretch and a very expensive present but you've been good and I love spoiling you. I'd also rather you had something educational so an iPad it was, you'll get more out of it than a Nintendo Switch!
I hope that you enjoyed your special day and that you will remember it growing up.
You will forever be our first born and we hope that because you are the oldest we don't expect too much of you.
We are proud of you everyday.
Just remember mummy loves you always and forever unconditionally.
Happy Birthday!
Mummy x