Tree Top Nets – Heaton Park, Manchester
I always like to try and get out and about to do something on the weekend at least for one of the days. This weekend was no exception as we were invited down to Heaton Park in Manchester to try out the newly opened Tree top nets adventure!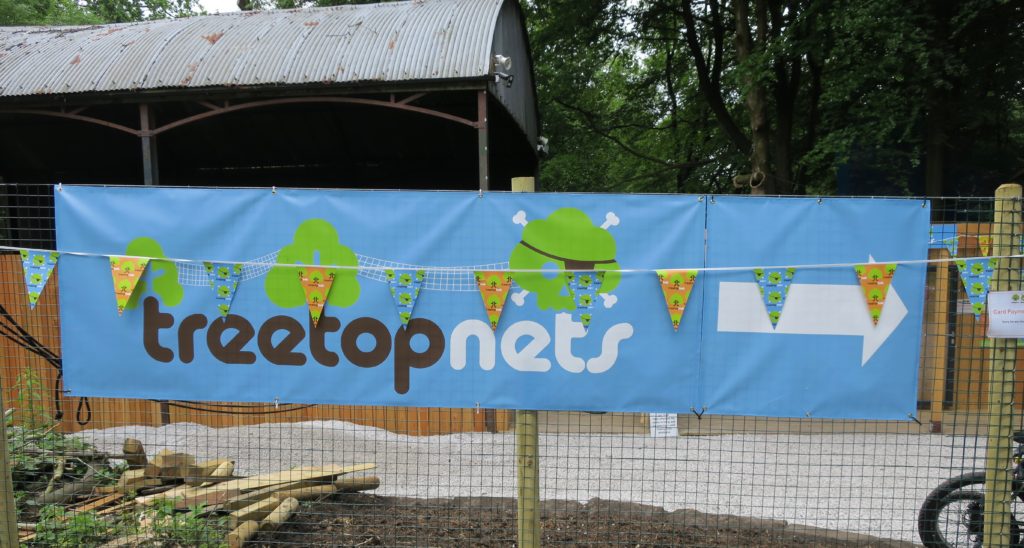 It really is what it says – Tree top nets!
Think a safe play space strung between trees which at points is 12m off the ground.
It's hard to get a full picture because it's hidden within the woodland area.
Theres 175m of walkways made from nets in the beautiful surroundings of Heaton Park Woodland. Don't worry though about falling off the nets as you are always completely surrounded by high net sides so you don't even need to wear a harness.
The lack of harness means that it's suitable for most people age 3 and up.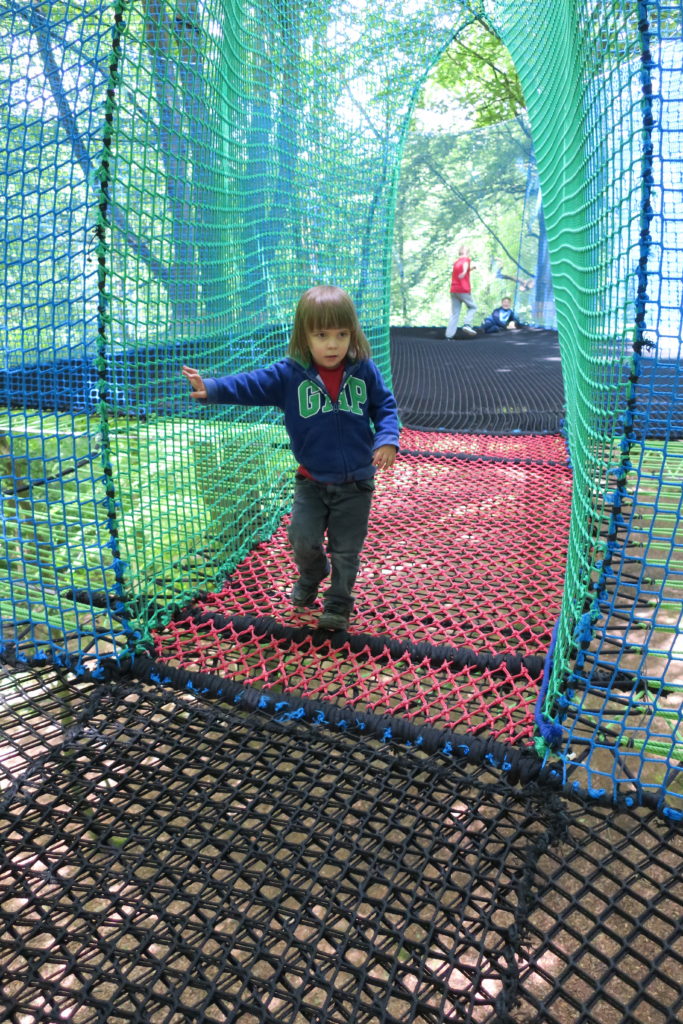 If your children are aged 7-11 you are allowed to supervise up to 5 of them from the ground underneath the nets but I highly recommend taking part. It's so much fun!
To me it seemed like you were walking on a soft trampoline base all the way around the nets. It's almost like very slow bouncy running, an odd sensation but one you soon get used to.
What's it like?
The nets are arranged in a large circle with 'rooms' off to the sides. Theres two areas with large inflatable balls which the boys really enjoyed. They joined in with other peoples games as they were rolling the balls to each other. They rolled over the balls, and enjoyed throwing them.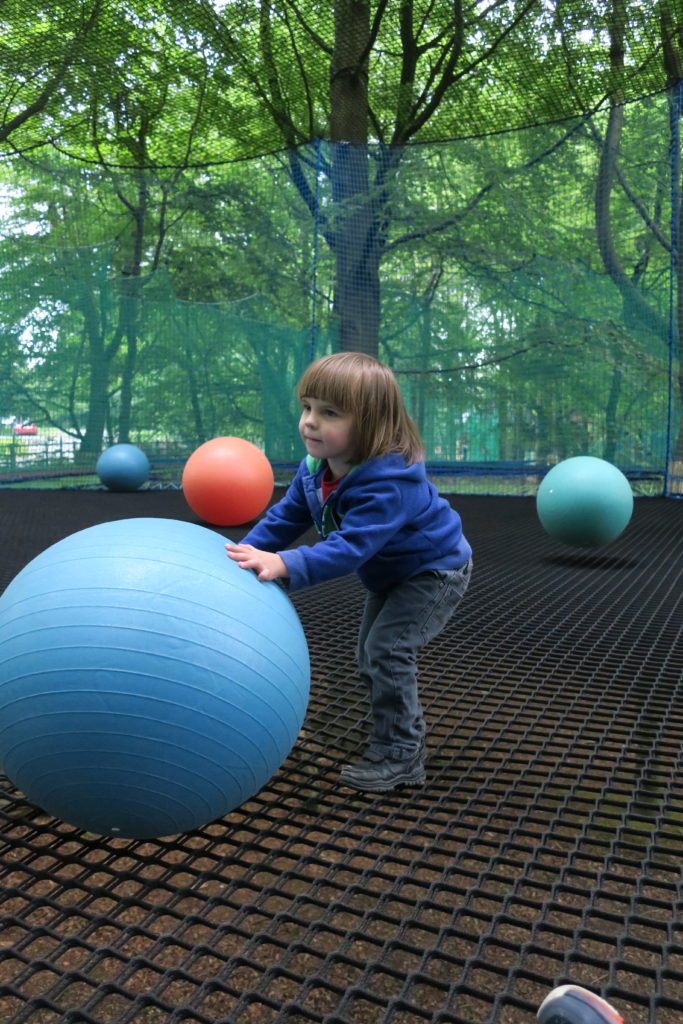 There is also an under 7 areas, which was great for the smaller people. As well as a little chill out area, which is a tree house. As a parent the chill out area was great to get your legs steady again and also to view all the nets and see what the children were up to! The session is also supervised by a qualified  instructor who can often be found in the chill out area keeping an eye on everyone.
The session you pay for is 2 hours long which for young ones was quite a long time so we did come off before the session ended as the boys were getting exhausted. The slightly older children who took part will still very much tearing around though so it prob depends on their age and stamina!
Tree top nets prices and location can be found can be found online here.
The Best Part
I think Thomas would say the 'funnest' part was the rope slides. There are 4 slides made of rope which you need to use a sack to slide down.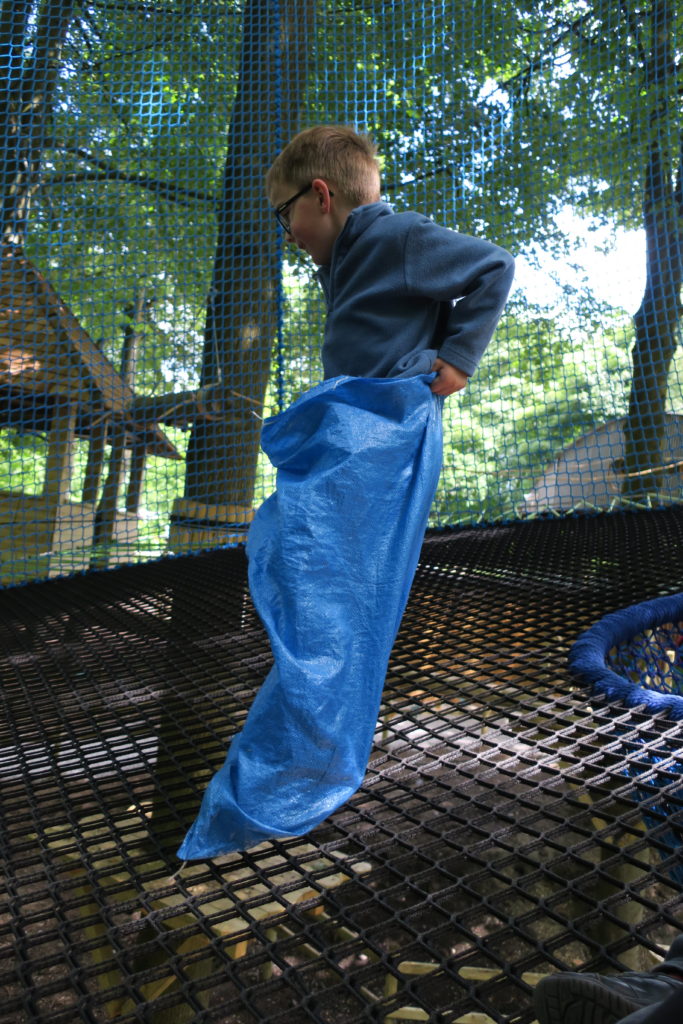 I didn't take part….I couldn't…they looked pretty scary and made me nervous even watching. Being a 5 year old though it was a different story! There were lots and lots and lots of goes on the slides!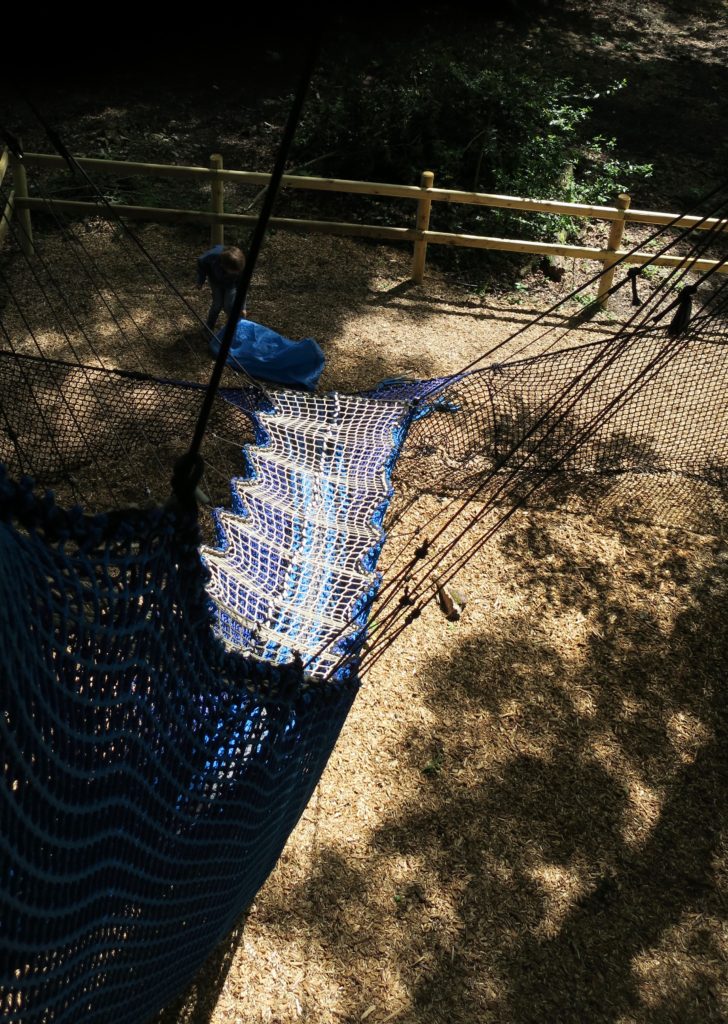 Treetop nets was great fun, and makes a great alternative to an indoor play area! Although it is a higher priced activity, you do get a longer session. I can testify that your legs will feel it the next day so it's a great form of exercise too. Something the whole family can enjoy!
We'd like to thank the team at tree top nets for inviting us down to check it!