This past weekend we were invited to an event run by TheHut.com in Manchester at Artisan kitchen and bar in Spinningfields which is one of my favourite areas of Manchester. This is a link to the hut's website.
TheHut.com Summer Fun
As we are so fond of Spinningfields and the weather was so nice, we arrived early so we could have a nice walk around and enjoy the sunshine. Theres always something to look at in that area of Manchester and even the boys love exploring to see whats changed and whats new.
I wasn't sure what to expect as I'd not shopped with thehut.com before. I had heard of the company but I am not familiar with what they sell. The invitation was extended to family's so I was hoping the boys would be kept entertained while I got a chance to look at the products.
On arrival we were greeted by this site, which was very welcome on such a hot day.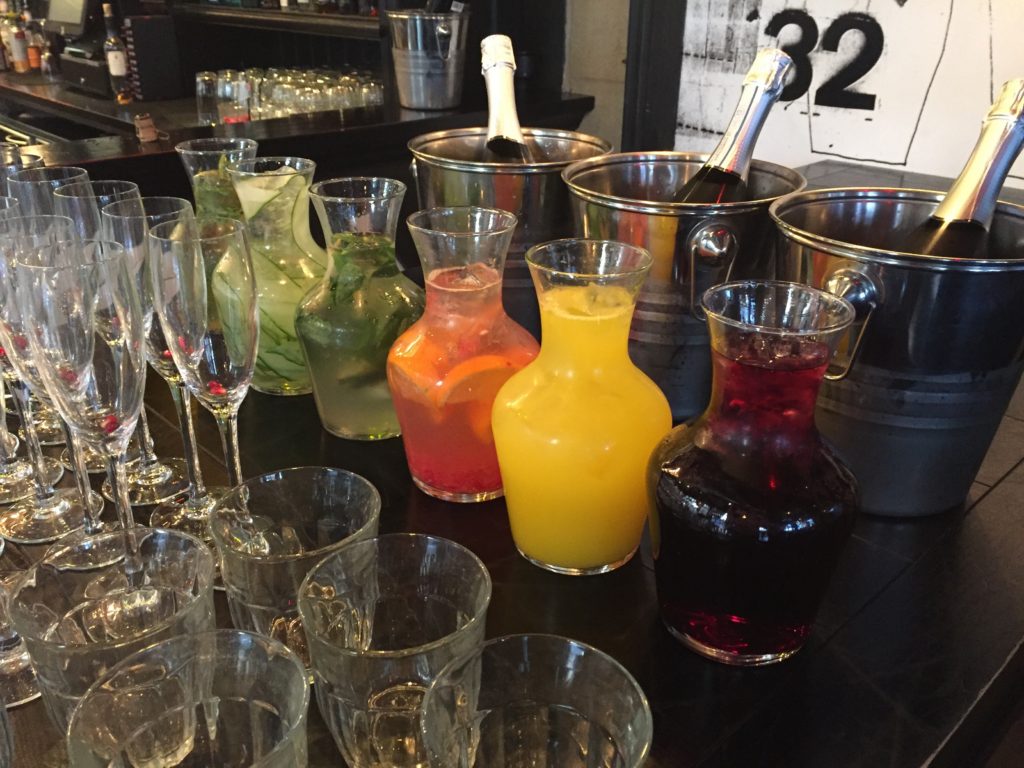 The boys enjoyed some soft drinks whilst I indulged in a glass of prosecco, it's not often I get to drink whilst we are out as I'm usually driving so I jumped at the chance to have a small glass since I wouldn't be driving home!
The juices looked so refreshing!
The boy made a beeline for the games and spotted a Disney version of Monopoly. He loves monopoly although his attention span isn't very long so he plays his own made up version most of the time.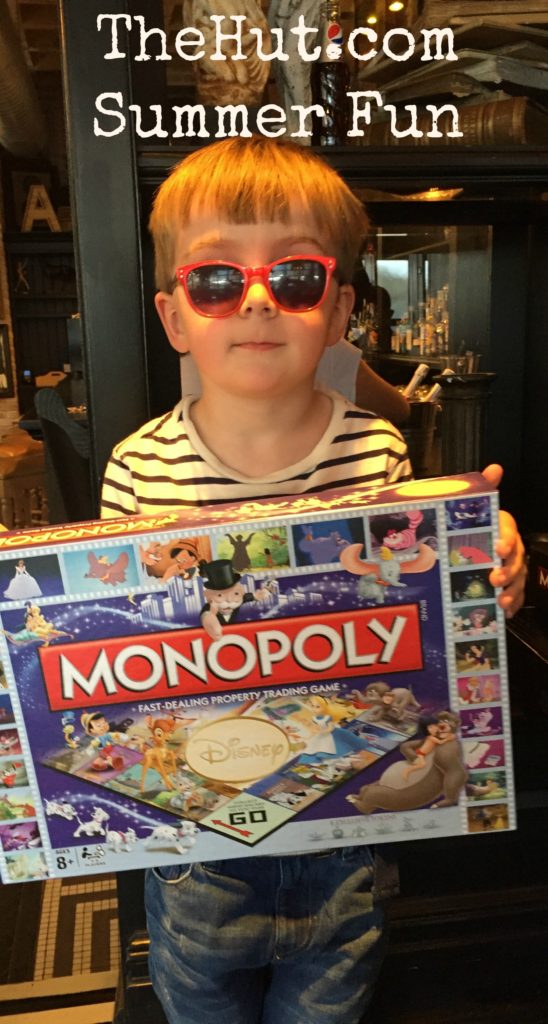 Being a Disney mad family this is perfect for us and is on our 'wish list' now. I loved the details of the game, the playing pieces were just so lovely and intricate. Daddy tried to explain the rules again to him but often it's just best to go with the flow and try to follow his own made up rules!
While he was busy with the game Flixster spotted the Ninky Nonk (if you haven't got young children this is a vehicle from a television show called In the Night Garden) and was very happy to spend a long time just pushing it around and playing with it.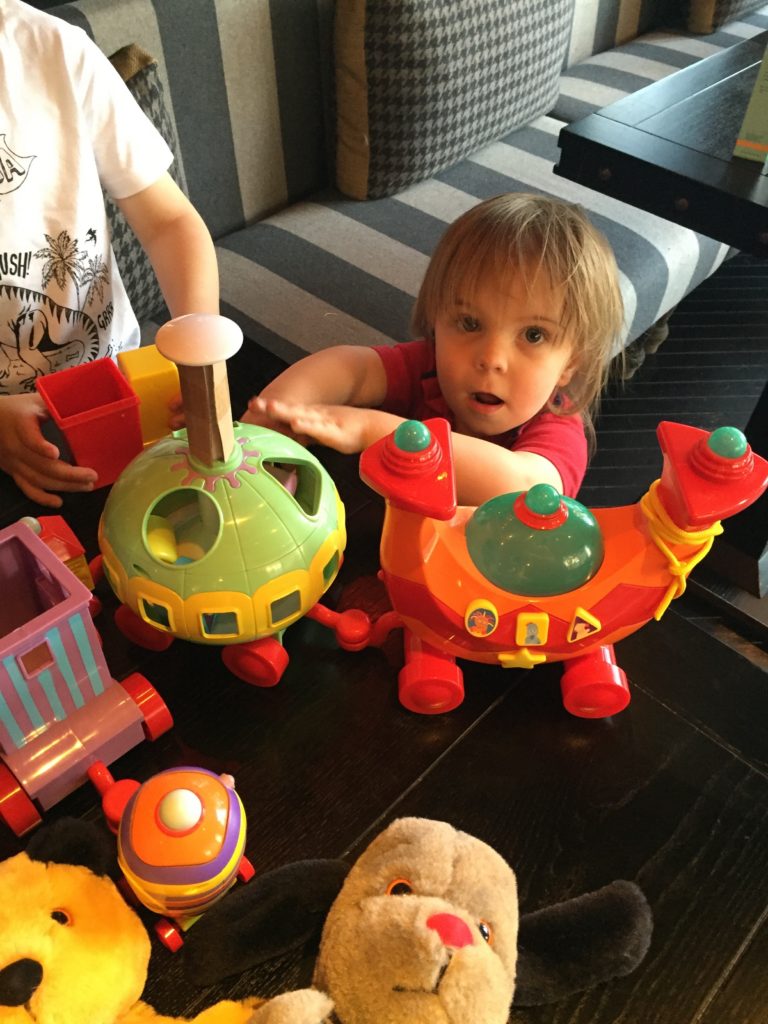 Perfect conditions for Mummy to indulge in a little browsing. The tables were set out with various different items and my first call had to be to the shoes, a little passion of mine although I haven't been able to indulge in a while.
I love the Vivenne Westwood ladies shoes, shame they weren't my size but a fellow blogger did try them on and exclaim how comfortable they were (jealous!) We are already converse fans in our house so I was interested in the Superga shoes as I think they'd be much easier than laces for the boys whilst we are on holiday. If only I had a girl for the pink converse too!
Homeware from thehut.com
The other things I spotted were some lovely housewares (yes I know I should like an old person when in my head I'm still an 18 year old running wild!) These Calvin Klein towels would defiantly be kept for best and not rolled out with the regular pile the kids are ill! (yes everyone has those don't they!) They are just so soft, if only I could have an adult only (no make that women only) bathroom.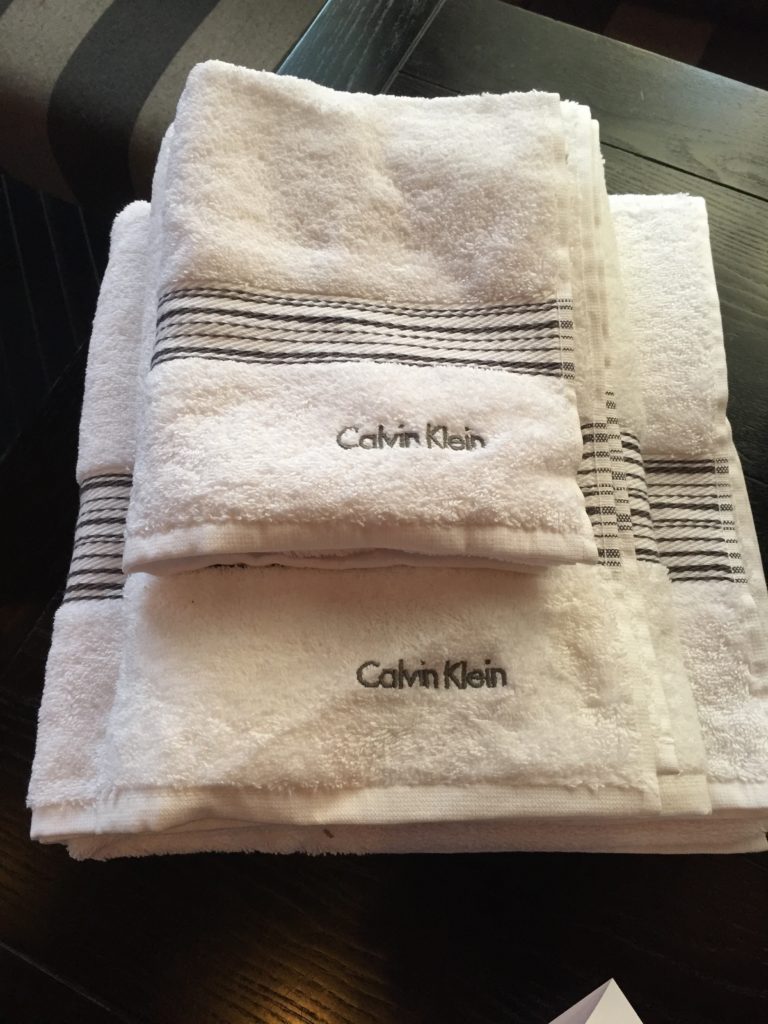 The clothes too looked lovely, in particular I had my eye on this Boss top, so floaty and summery it has to be on the wish list from thehut.com, I can see it being worn with some lovely skinny jeans and heels and a statement necklace.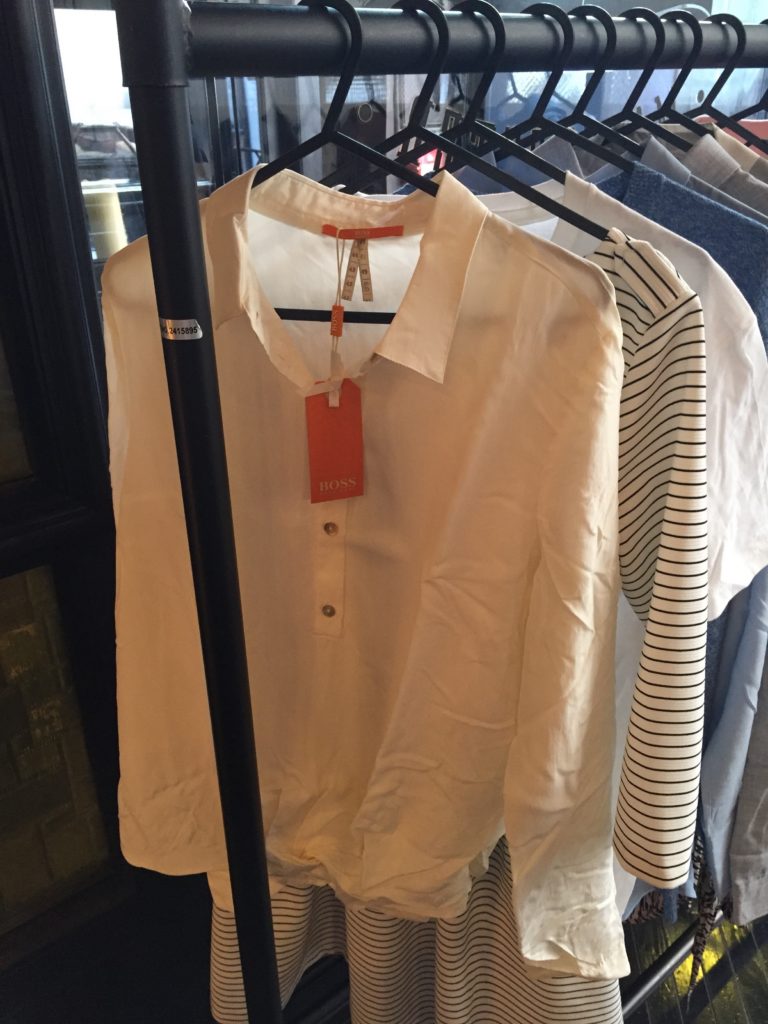 I was genuinely surprised at the range that thehut.com stock, I've since had a look at the website and there's loads more choice on there too. They currently have a voucher on the website for 15% off for new customers so I'll be making use of that myself. If you spend over £20 p&p is free and if the total is over £50 then next day delivery is included at no additional cost (I'm an impatient person so this is a nice bonus for me!)
I was genuinely surprised at the diverse amount of products that thehut.com sell and have enjoyed browsing through the website, there's definitely a fair few things added to our family wish list.
My favourite thing though about thehut.com event apart from the chance to get my hands on some fabulous products was the chance to have a little family time together in a lovely surrounding on a sunny day and being able to chat to other lovely blog writers and hopefully make some new friends!