Well I can't quite believe the Easter holidays are already over! Part of me was dreading them to begin with. Three boys on my own for two weeks was always a daunting prospect. As it turned out we had the most fantastic time with friends and family. We made plans for each day and thankfully hubby managed to have some time off too.
Christening Time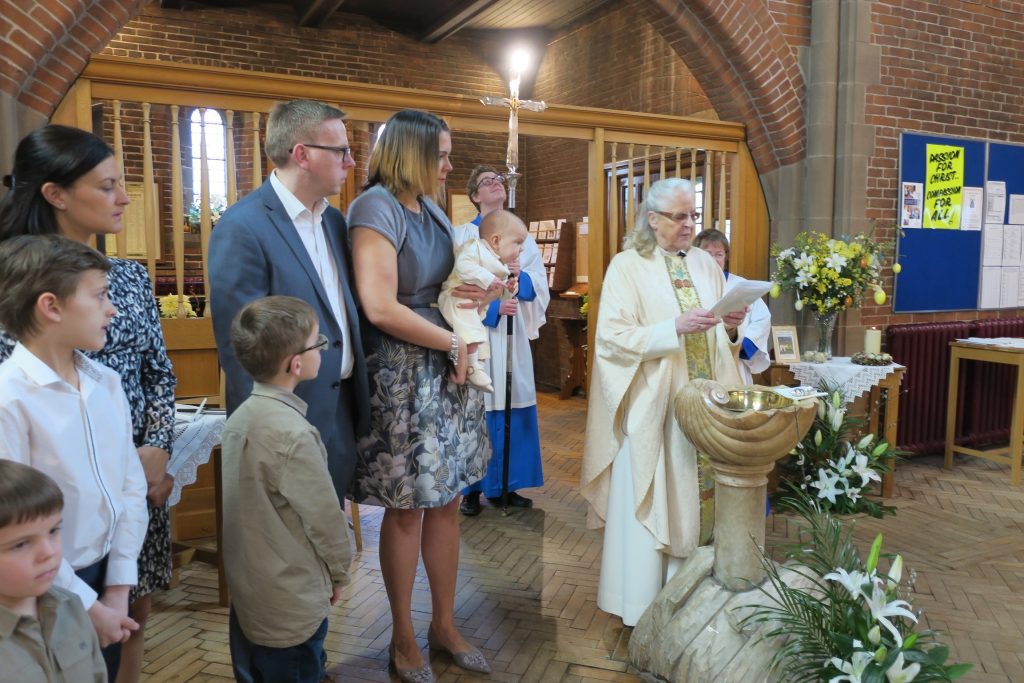 It started on a high with Roo's Christening which was on Easter Sunday at our family church. It was a beautiful day spent with family and friends. After the service we came back to our house for some food and drinks. By 6pm everyone was gone again and the house seemed early quiet after such a fantastic build up to a wonderful day. In some ways sad for me as it's most likely my last baby and so in turn is the last Christening celebration we will hold.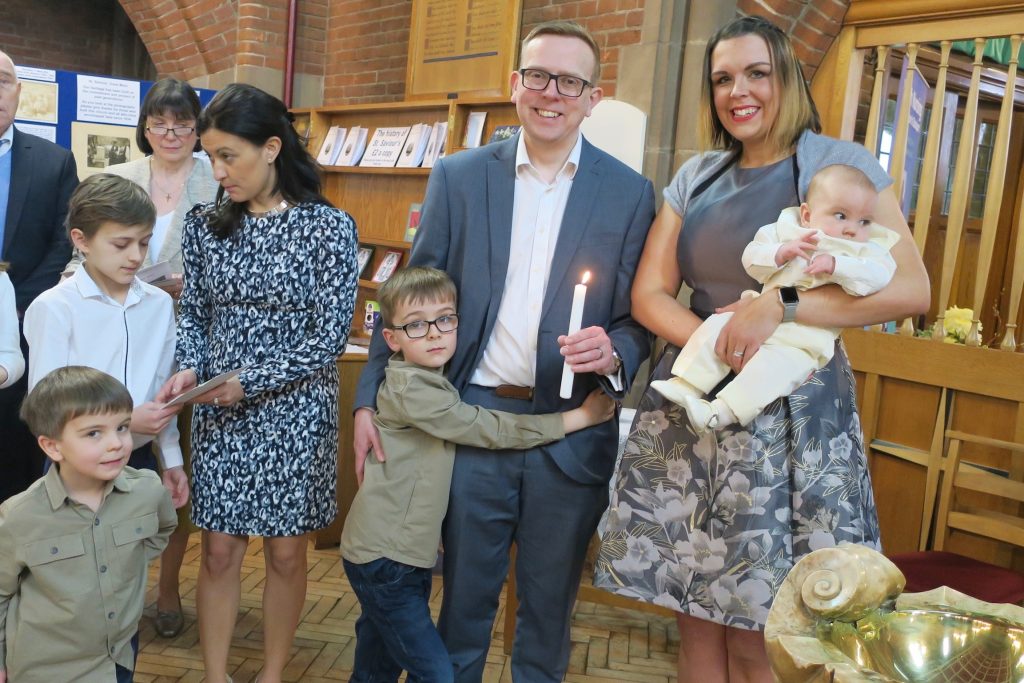 Roo behaved beautifully and when the time came to have him Christened he didn't cry and was lovely.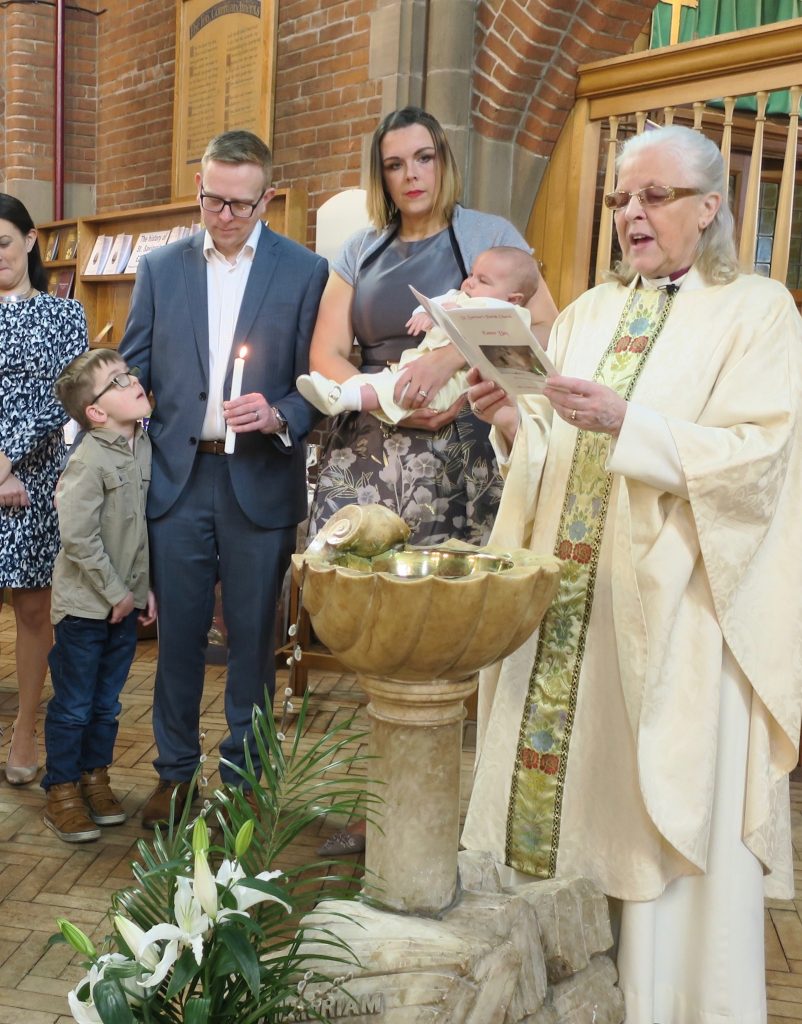 During the later part of the service I was grateful to his wonderful God mummy for taking him outside to settle him to sleep as he was getting tired and moany.
The main man himself wore a lovely outfit I bought 7 years ago for the boys Christening. The outfit has been worn by all of the boys for their special days and I'm not sure now the best way to display it. I need to do some research and see what inspiration I can get (all ideas welcome) as I don't just want to put it in a box and leave it for years to come.
I wore a dress my mummy bought for for me from Monsoon and although I haven't got back to my happy weight yet I felt good. My shoes I wa thankful to find in the recent Next sale and they went so well with the dress.
The dress wasn't breast feeding friendly so in order to be abel to feed Roo before and after the service I wore a vest top under the outfit so that I could unzip the dress and lift the top to feed whilst keeping myself covered (for my own dignity as I don't like to show my tummy etc)
The other two boys wore matching shirts form Next which I bought last year for a photo shoot with some dark jeans.
Back at the house I got to sip some wonderful champagne (keeping the cork for my collection) and was a bit tipsy by bedtime! I had even made his Christening cake, and for a complete novice like me I was quite proud of my work!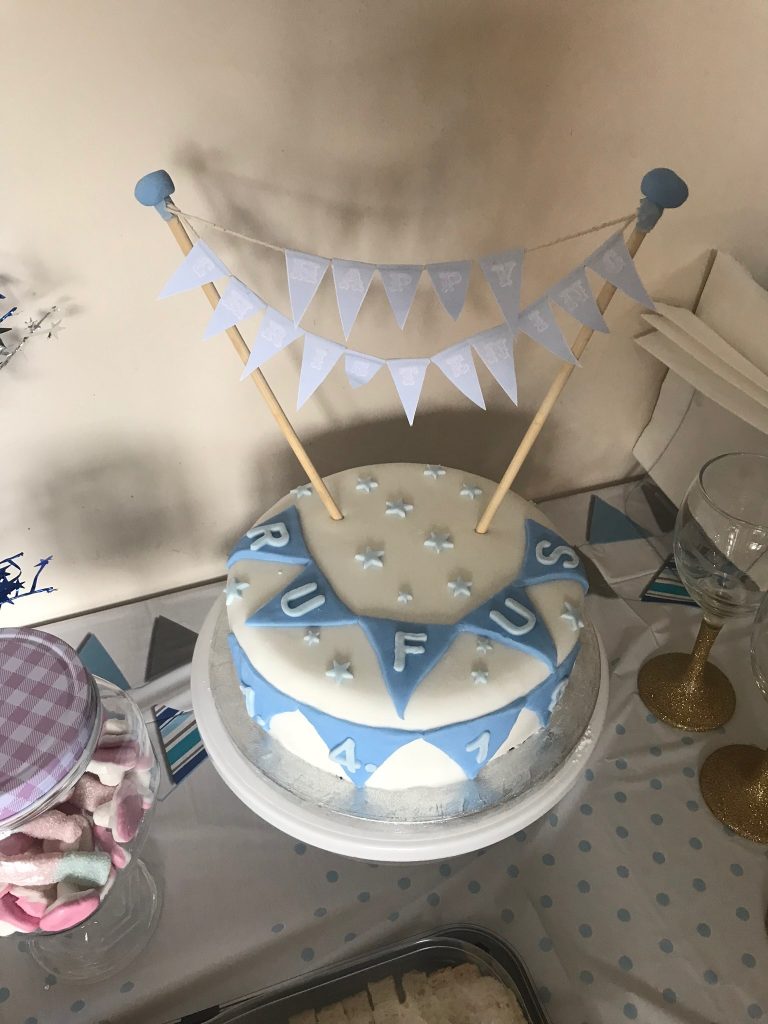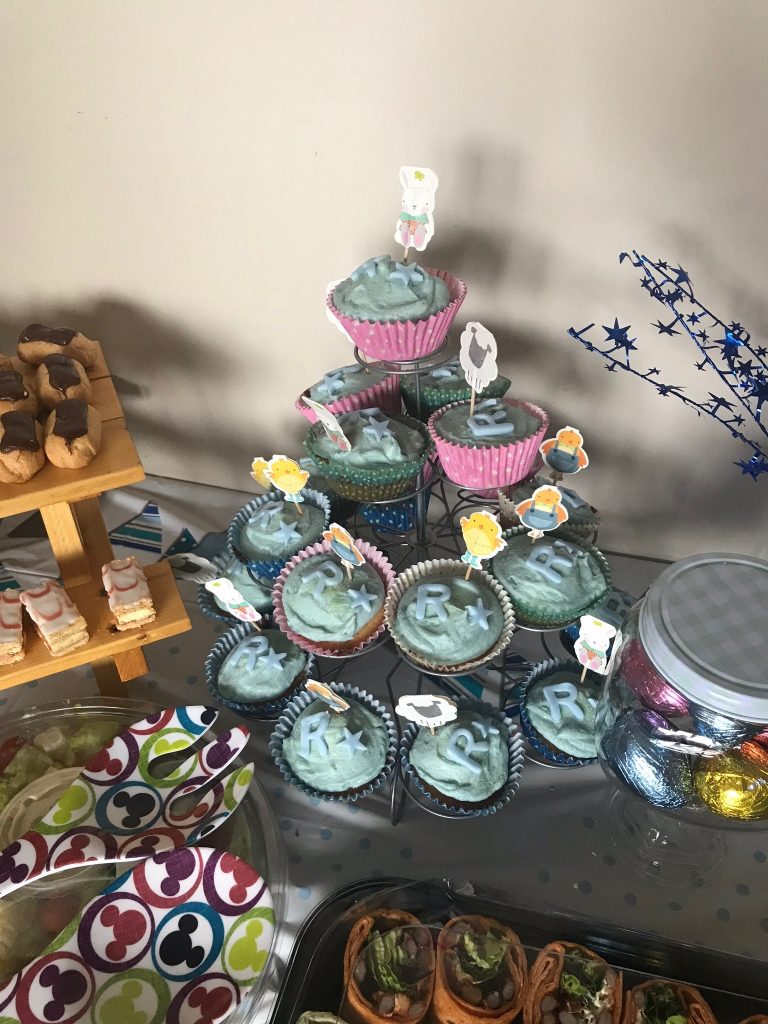 When  bank holiday monday came I was a bit hung over so thankful for our house to hang around in and not get up to too much!
The Rest of the Holidays
Since the christening the rest of the holiday s have been a bit of a blur. I didn't want to do a day by day list so will do some highlights.
During the first week hubby had to go away for work and so my mum came to stay with us. This worked out well as it was a day we'd been planning for a while anyway. We went out to a local country park with  a great adventure play area. It did rain for a while which cleared the playground off but it didn't dampen our spirits!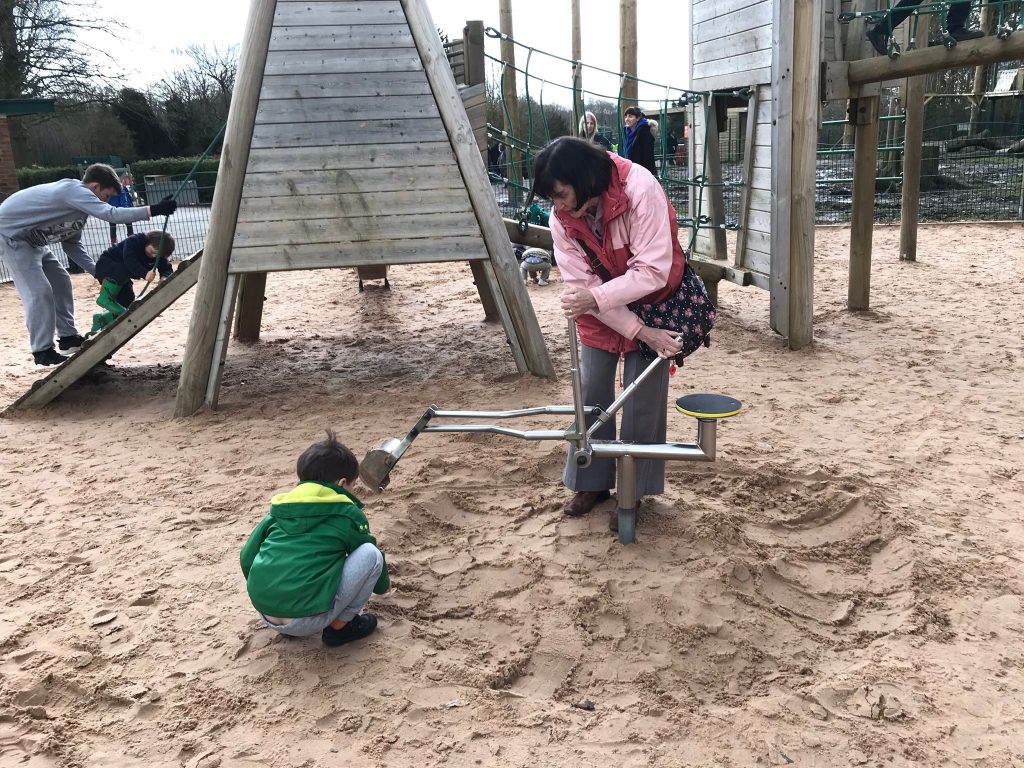 The following day mum took middle boy out with her early and I got to enjoy some time with the original boy (and Roo of course). I needed to pick up a package from a shop so we went together to the Trafford Centre. It was nice to just enjoy some time together. I treated him to a coffee (well not a coffee for him but you know what I mean!)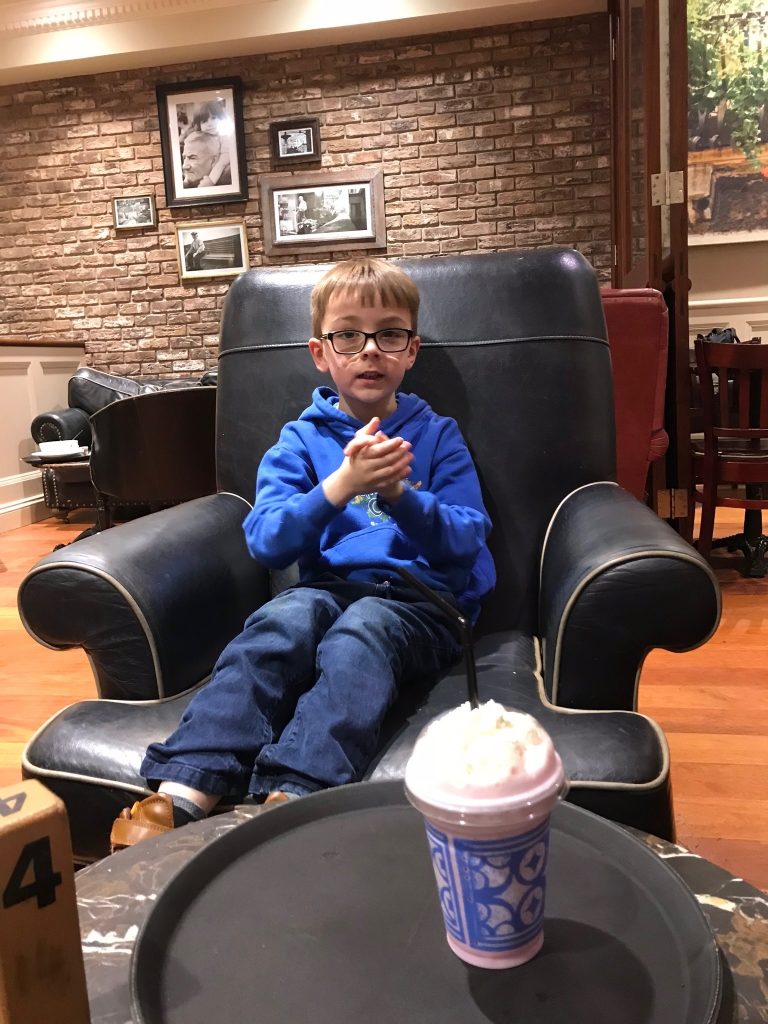 Easter eggs were abundant in out house despite us not buying many ourselves we are lucky to have such lovely family and friends who gave the boys eggs, my favourite was this chocolate chicken, sat on chocolate eggs with an edible basket! I'm pretty such it's from Lidl.
There was time spent at St Annes pier and beach on a sunny day, and another afternoon at Blackpool Zoo.
Towards the end of the holiday my middle baby turned 4, how have 4 wonderful years passed so quickly?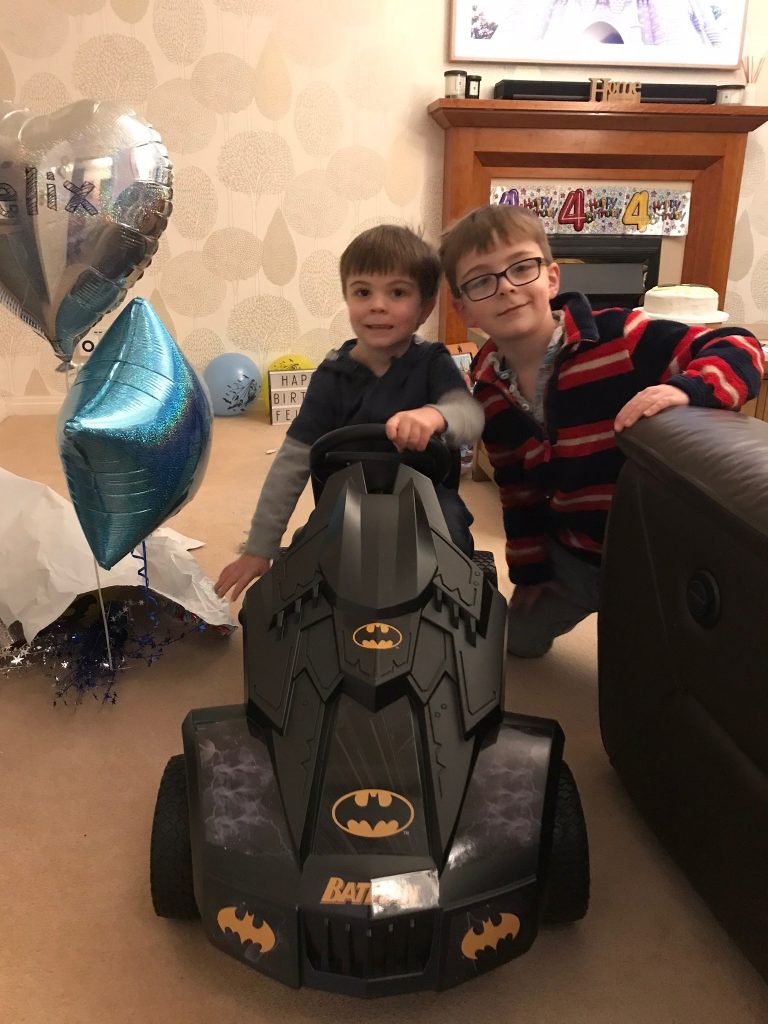 He got what he'd asked for, a batman car and a Spiderman outfit! My little superhero loving dude. We spent  the day at Cheshire Ice Cream Farm. Another wonderful day out if you're ever in the area. Free to get in and you just pay for what you do.
And so we are at the end now, the last day. Back to normality tomorrow. Back to school and nursery. There are some exciting things coming up in the next few weeks. Thins to look forward to. I'm trying to enjoy every single day of maternity leave that I have left. Knowing it's my last time. Here's to the future and many more happy memories made. I am as always grateful for all that has passed, it has been amazing.
Thank you universe.