Now you might be wondering why Legoland Discovery Centre is having a launch. If you live in the Northwest area you'll probably realise that Legoland Discovery Centre has been there for many years already. Even a fantastic place like Legoland Discovery Centre needs a facelift every so often!
This week we were kindly invited down to a VIP launch night for Legoland Discovery Centre. Keen showcase it fabulous attractions including the new Lego Ninjago City adventure.
As existing Merlin Annual Pass holders, we have been regulars visitors to the Legoland Discovery Centre. We live quite close so are lucky that we can pop in frequently. The Legoland Discovery Centre can be found at Barton Square (part of the Trafford Centre).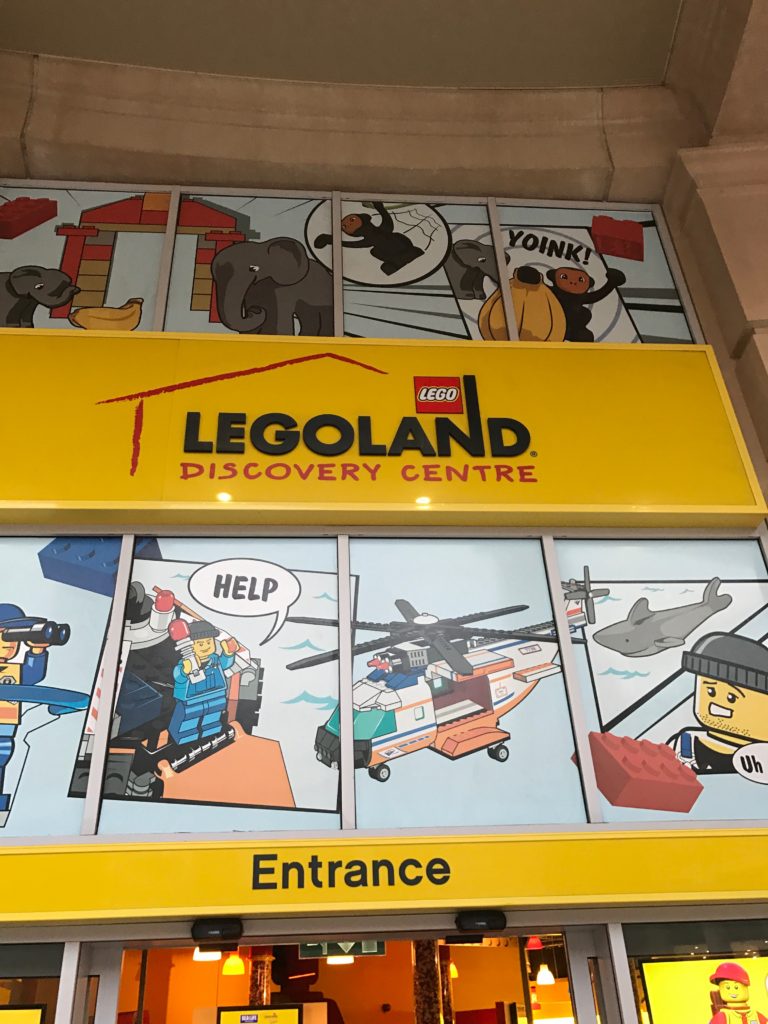 You may think that the attraction being based at a shopping centre wouldn't be that big but you'd be wrong. You initially enter via the ground floor but are quickly directed upstairs and through the Lego factory tour where Professor Brick explains all about how lego is made. This is possibly my eldest favourite part, he knows it word for word he's been through that many times. He still always wants to watch though. I won't describe the whole process as I don't want to spoil it for your first visit!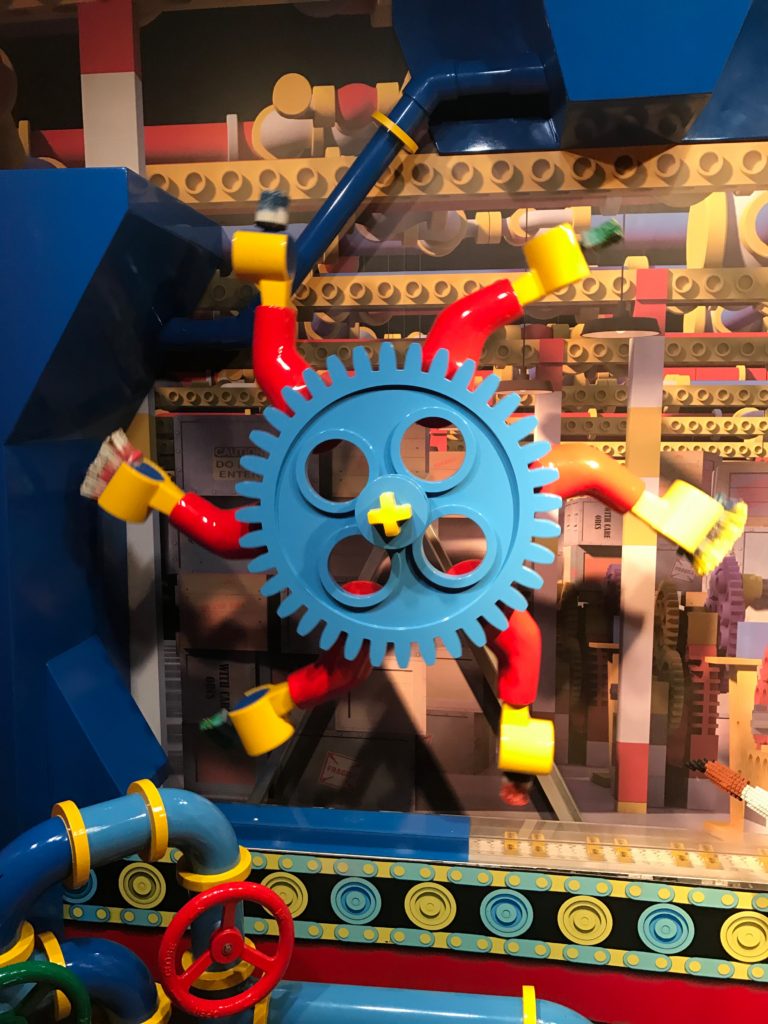 Once through the factory the first thing you will come across is the Lego Ride. It's a good idea to ride it at this point. Although you can go back once inside the main area the children probably won't want to leave!
What's New?
This is the first time we've been back to Legoland Discovery Centre since the fantastic refurb and the boys were impressed. A whole new soft play area. The previous one was looking tired and a change is always great. It's now Ninjago themed with a great ballpool area.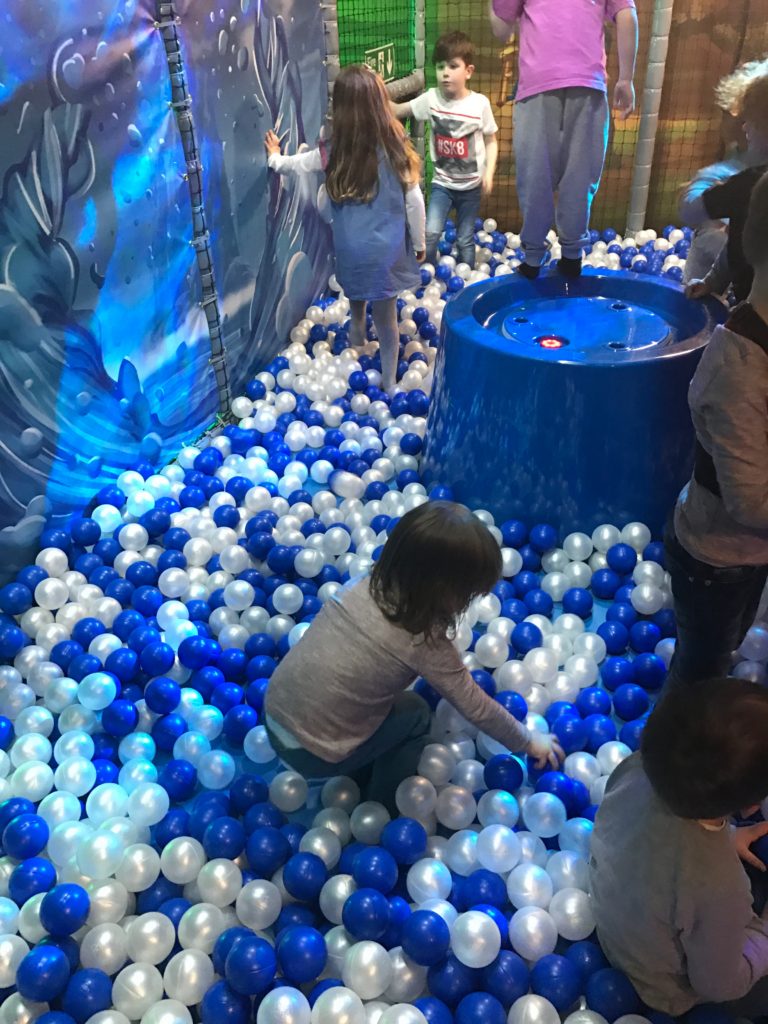 We were also surprised to see a moving climbing wall has been installed too, this looks like great fun.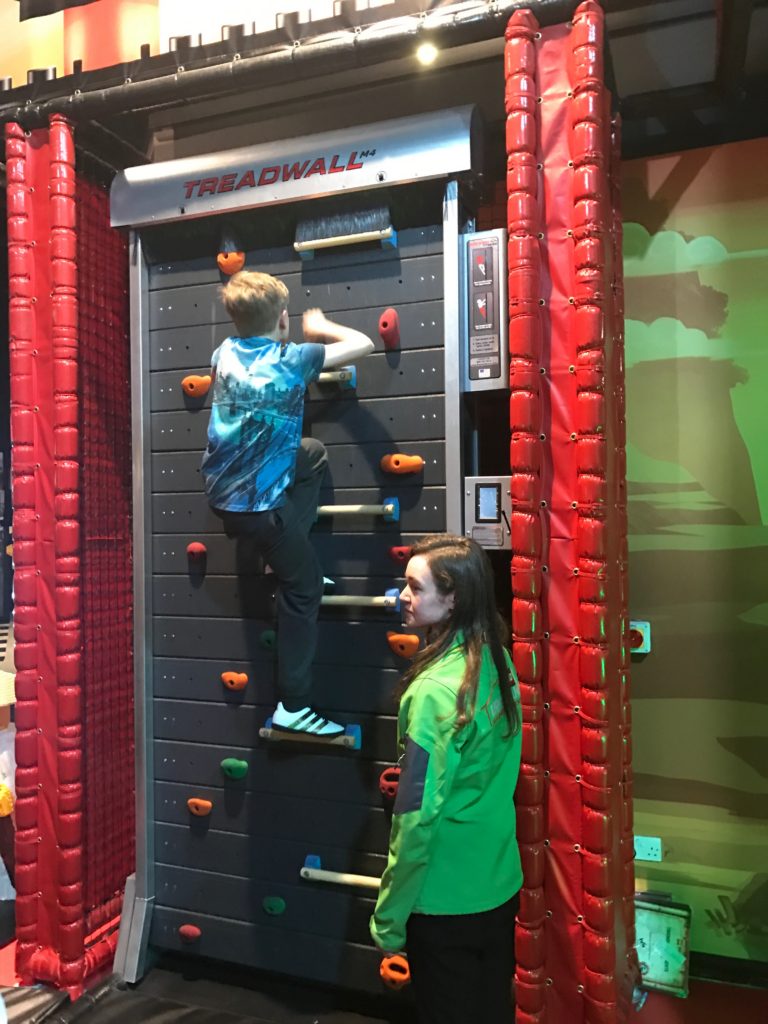 The other thing thats been updated is the cafe. Previously the cafe offered a range of sandwiches, sweet treats and drinks. With an eating area just adjacent to the cafe.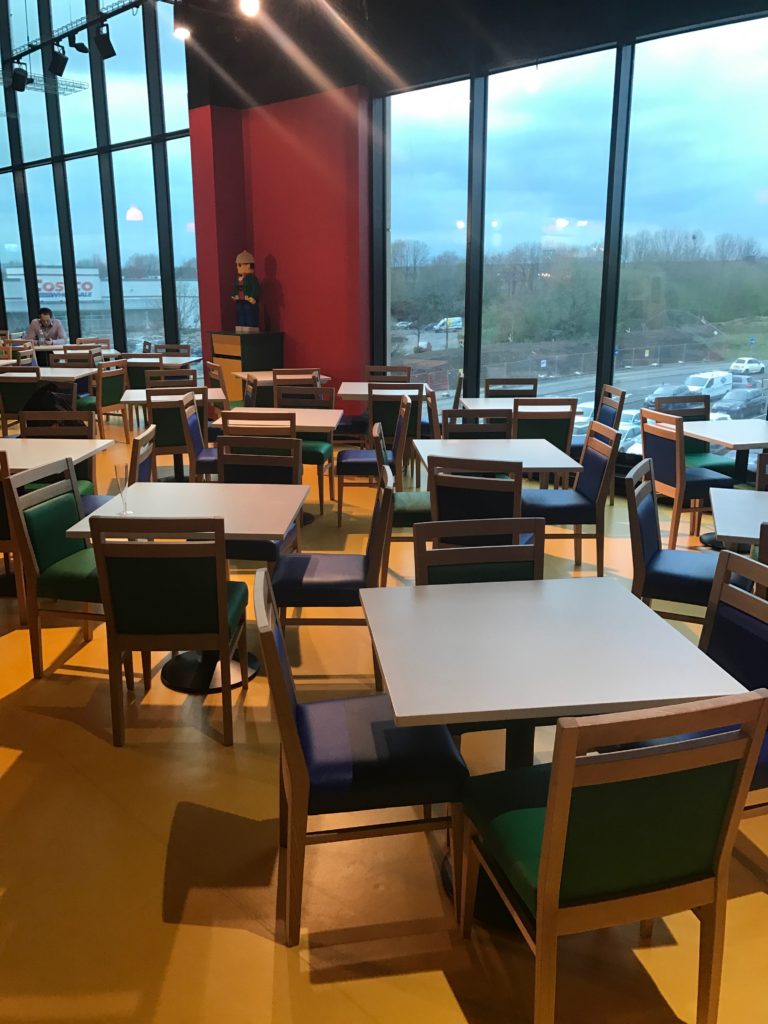 Theres a new seating area too which looks much nicer than the older picnic bench style seating.
We were very glad to see that old favourites were still there, the go kart ride and the wizard ride as well as the build and race area.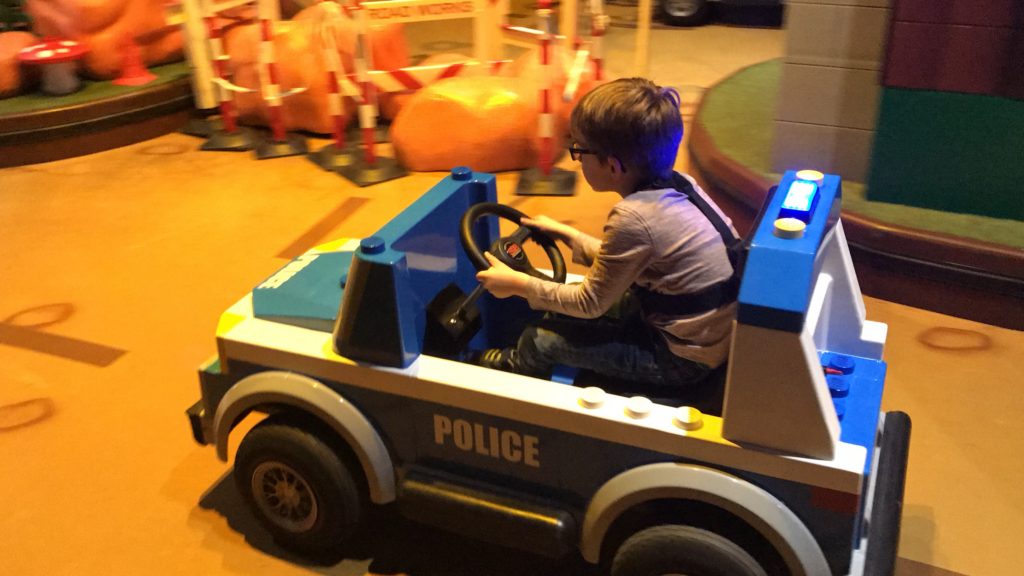 And one of the boys favourite the 4D cinema!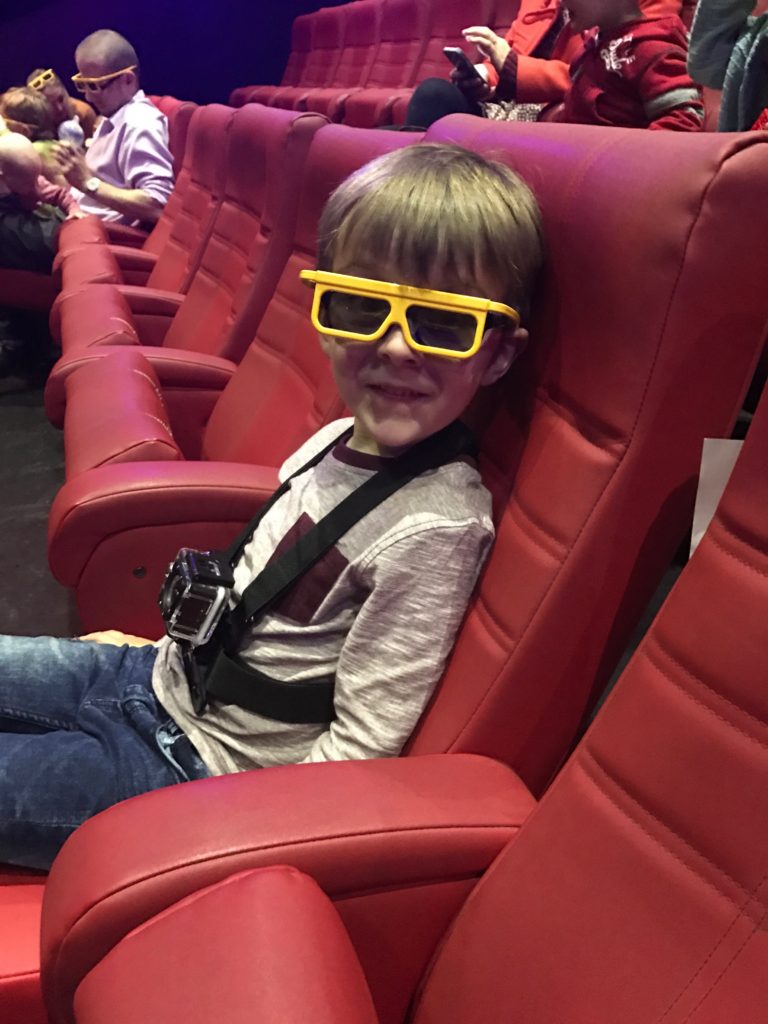 New attractions alongside the new play area also include a Creative Workshop and a Circus area. We didn't get chance to do either on the launch night as we ran out of time. The play area really did keep their attention for quite a while!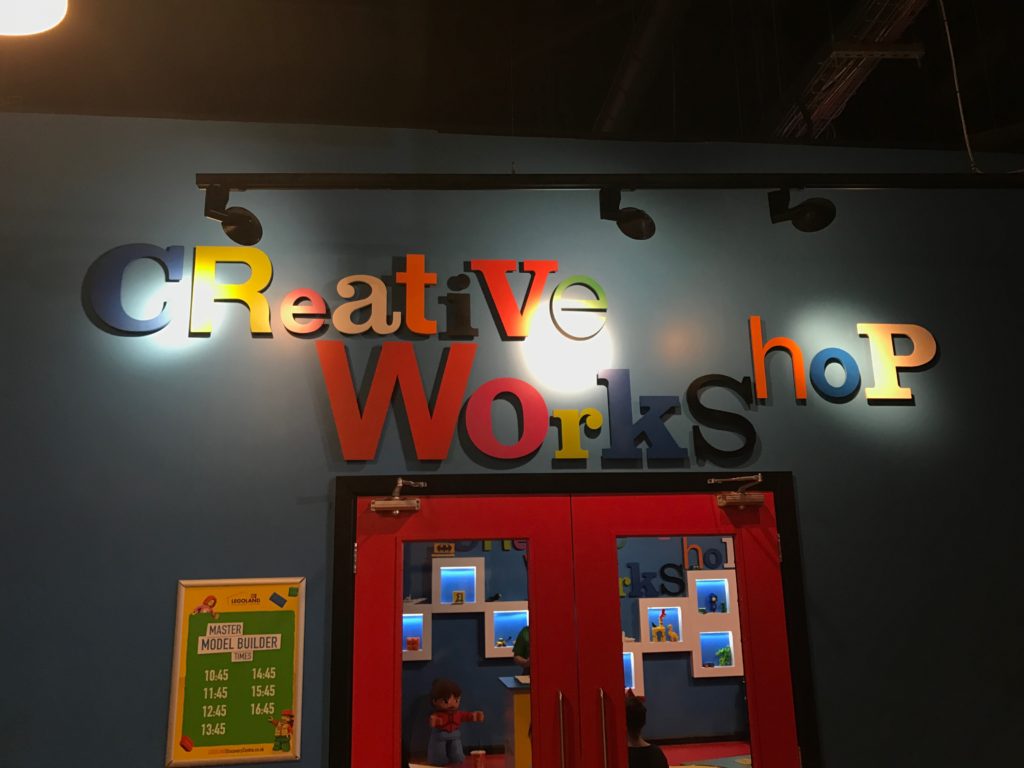 Of course any day out wouldn't be complete with a visit to the gift shop and as you'd expect the Legoland Discovery Centre shop is floor to ceiling lego. With something for every budget you're sure to find so the right thing to come home with to remember your trip.
Thanks to Legoland Discovery Centre for inviting us down to see the new attractions, we'll be back soon!
The Legoland Discovery Centre does get busy at weekends and school holidays so I'd advise you to book online to guarantee entry. Prices start from just £11 per child and £15 per adult when purchased in advance online. For more information and to buy tickets, please visit the LEGOLAND Discovery Centre website.