In 2018 we were lucky enough to stay at Walt Disney World Beach Club – Stone Harbour Club Level Room for 2 whole amazing weeks. Now when I was doing my research for this vacation although I found lots of info about the Walt Disney World Beach Club hotel. I didn't find that much about the Stone Harbour Club level rooms or lounge. So whilst we were there I tried to make sure I took lots of film and pictures to share once we were back.
If you want to see our travel day video click here.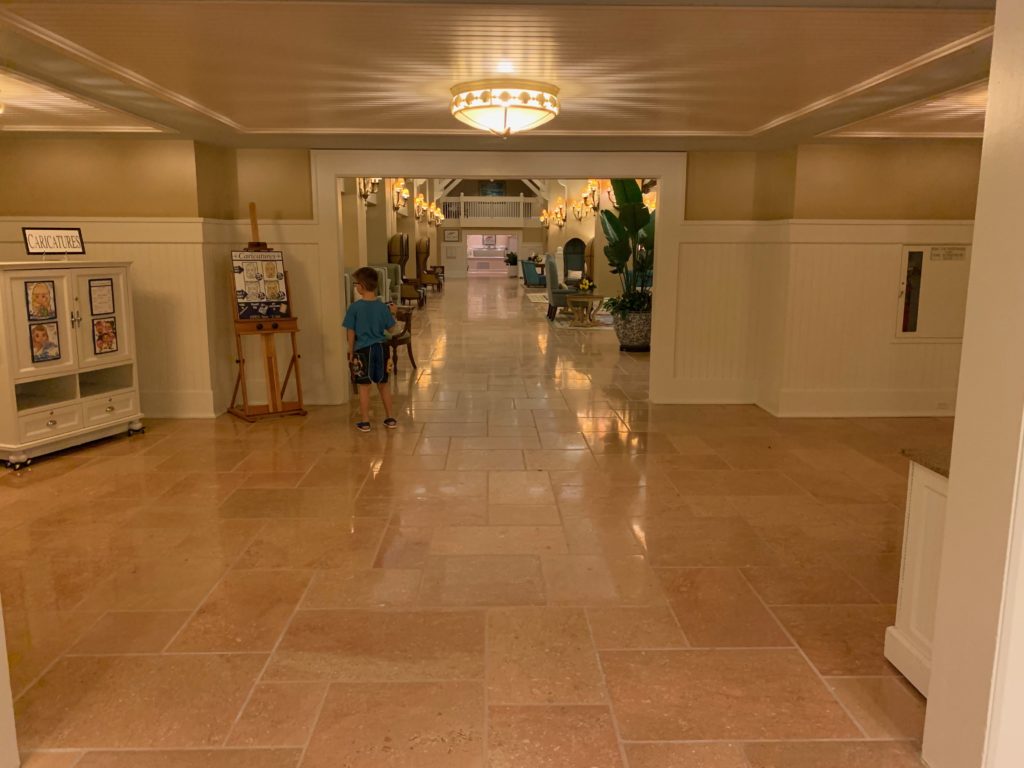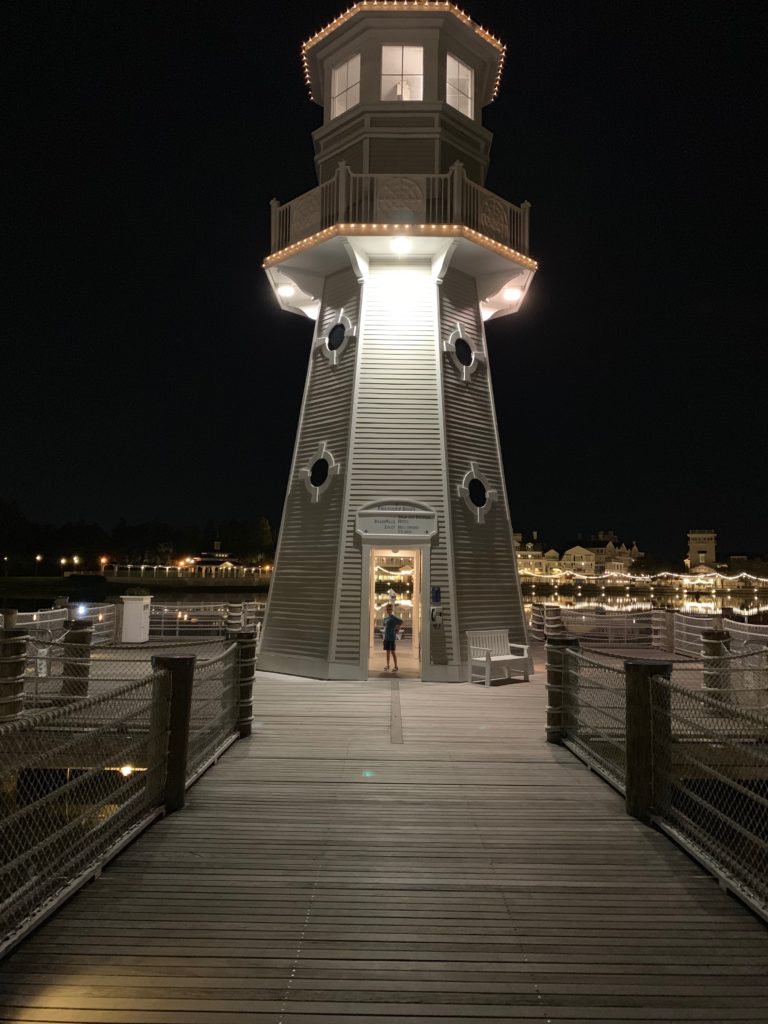 I'm still working my way through the footage and trying to find time to edit it all. For the first one I've put together a room tour.
Stone Harbour Club – Brief Room Tour in Photographs
We stayed in a standard studio room up on the Stone Harbour Club level. The room number was 5708.
There were 5 of us, two adults, two children (7 and 4) and a baby (under 1). The Stone Harbour club level room entitled us access to the club lounge which serves refreshments throughout the day. As well as its own private concierge cast members who you can contact at anytime at their desk up until 10pm. Special shout out to Robin from the desk who made our trip magical, the boys miss her a lot!
The room we stayed in had two double bed (I'm not sure what size they were as US sizing is different) so I will refer to them as doubles as they defiantly fit two people. It also had a single sleeper size sofa. It was advertised for a room suitable for 5 people and I'd say that was fair. Before we went I thought we'd be cramped in the room but actually it was ok size wise.
The bathroom area had a twin sink vanity area. A large mirror and a small illuminated vanity mirror. The toilet area was separated by a lockable door and had a toilet, and small bath with shower over.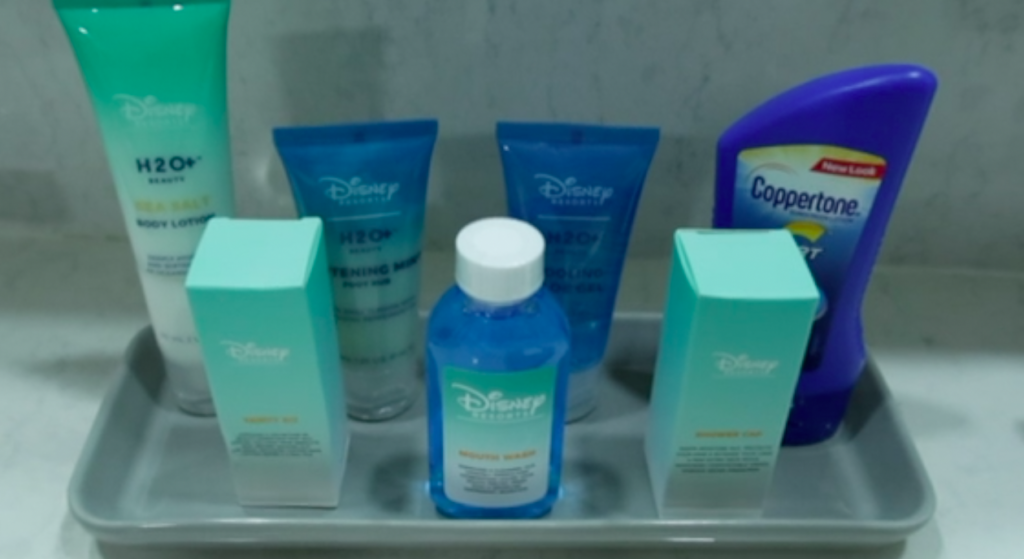 The entrance area contained a fridge and coffee pod machine. There was also a wardrobe with sliding door with two robes, an iron and board. The safe was inside the wardrobe and suitcase stands. Inside the wardrobe there was also spare pillows for the bed.
The television area had some surface space as well as draws and cupboards.
There was a desk area with a smaller pull out table on wheels. We used the table as a dining table on the days where we ate in the room.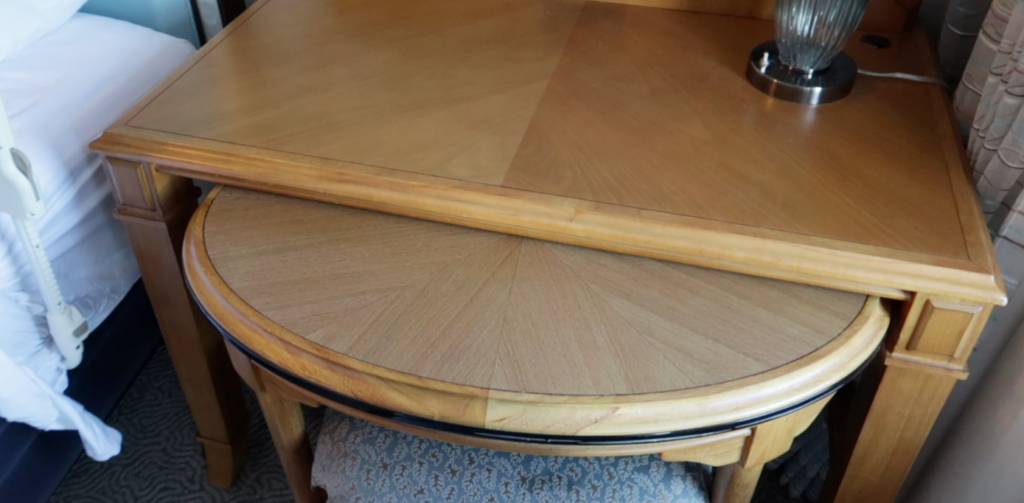 The balcony had a view over the hotel roof, you could see the main entrance area as well as the globe at Epcot.
Video Tour on YouTube
I've done a video with a commentary (please forgive my boring voice!) which probably illustrates the size of the room a little better than photographs do.