Power Rippers – No batteries needed!
This week we've been testing out a new toy called Power Rippers! Despite what you might think this toy needs no batteries, hurrah! The power for the Power Ripper comes from your own hand. The faster you pull, the faster your ripper will go!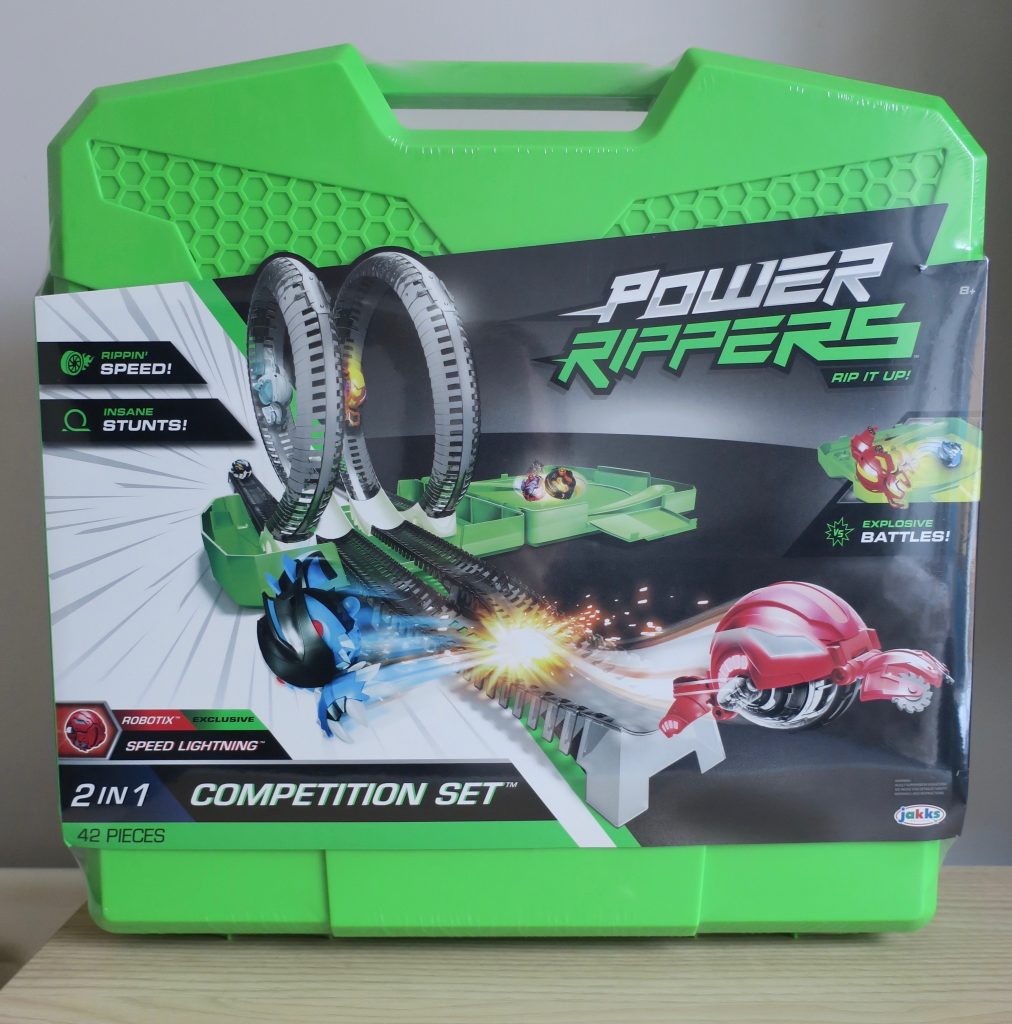 There's 16 fab Power Rippers to collect in the first set. With lots of different characters available from sharks to robots. With single Power Rippers starting at a RRP of £4.99 theres something for everyone's budget.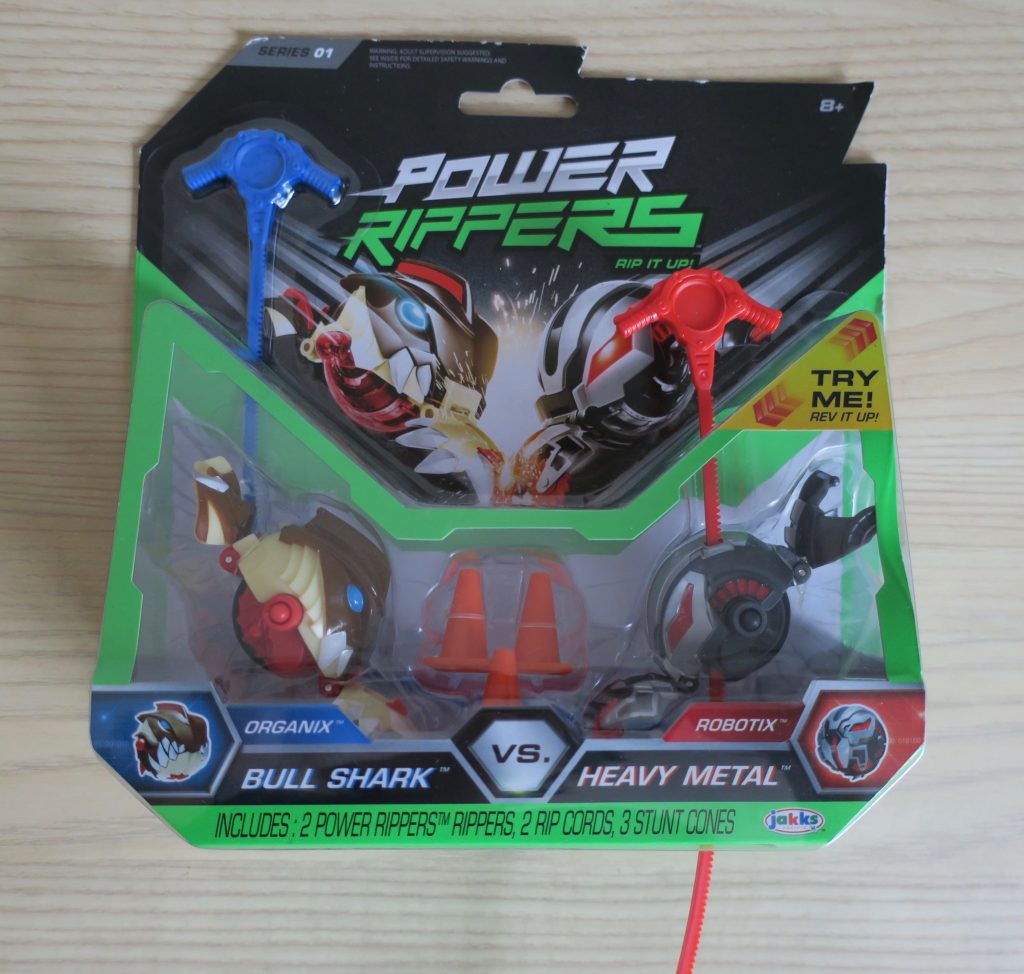 The way they work is with a rip cord which slides easily inside the ripper and you pull and pull until you're happy with the speed, then let it rip!
Want to race the Power Rippers with friends then you can with the 2 in 1 Competition Play set which also opens up into a battle arena!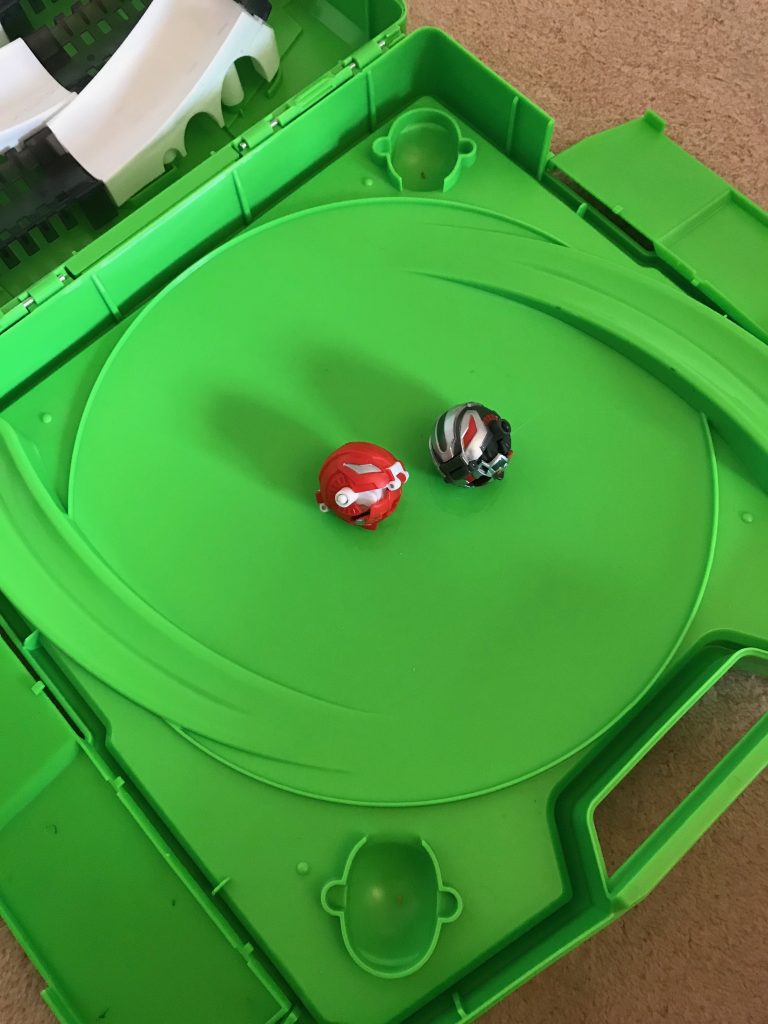 Rev up your Power Ripper and watch it loop the loop on a long track. Or battle with friends for the best time against each other in a head to head loop the loop. Set up the track however you want and add a fantastic jump at the end. Be quick though to catch the action. These Power Rippers don't hang around long!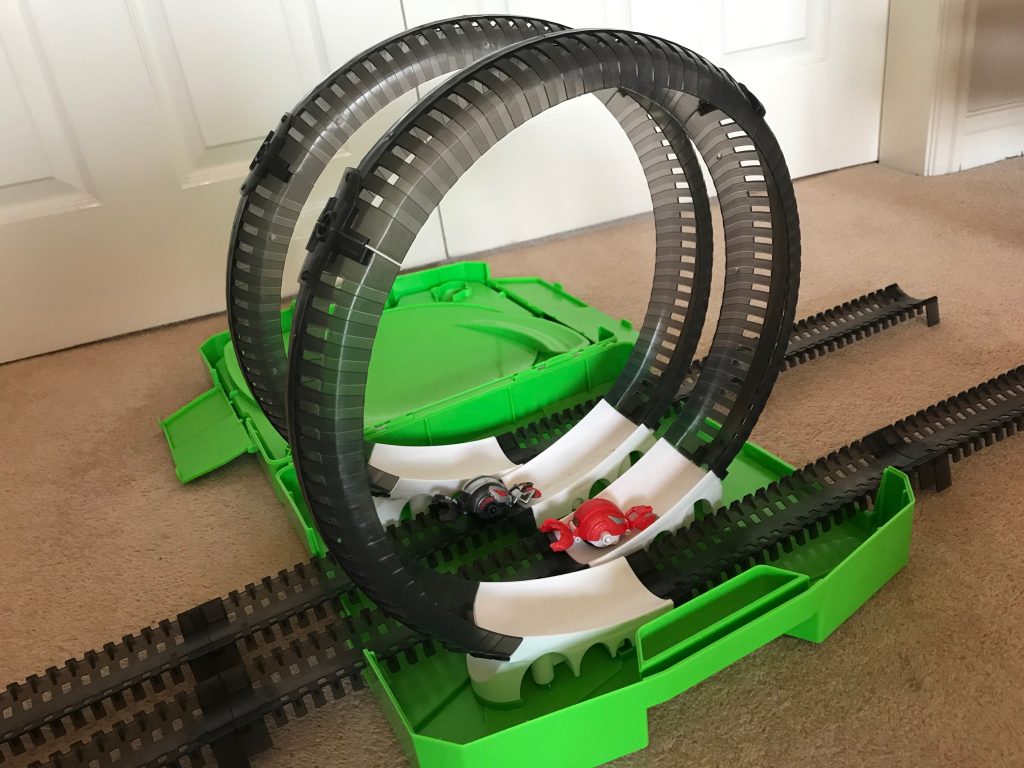 In battle mode you can go head to head with friends to battle the Power Rippers in the arena, think robot wars on a mini scale. Will your Power Ripper win the ultimate battle and keep going longer than the other rippers?
When you're finished for the day, pack everything back up in the case and it's ready to travel anywhere!
Overall Experience
What we loved:
Theres no batteries needed so it's just set up and go
Theres lots of way to play, we liked the long track best
The battle arena was fun to watch and more a game of luck than skill which is great for smaller children
We got quite a lot of play from the set and the boys were keen to play again the next few days
The track set up is pretty easy to do with lots of configurations possible
Other thoughts:
It can be tricky to get the hang of starting the power ripper on the track so be sure to practice lots before you agree to battle with friends (unless you want to lose!)
Mind your fingers! Power rippers are powerful so keep your fingers well out-of-the-way of the fast spinning wheel!
Power Ripper Video
Most of our video footage had to be shot in slow motion as the Power Rippers are just so quick!
If you want to find out more visit the Power Ripper website.
Power Rippers are available now in many toy shops across the UK.
We were kindly sent the toy for review but were not paid for the content, all our views are our own.