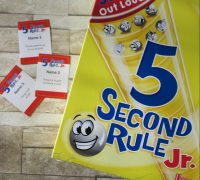 This week we've been playing 5 Second Rule Junior kindly sent to us by University Games.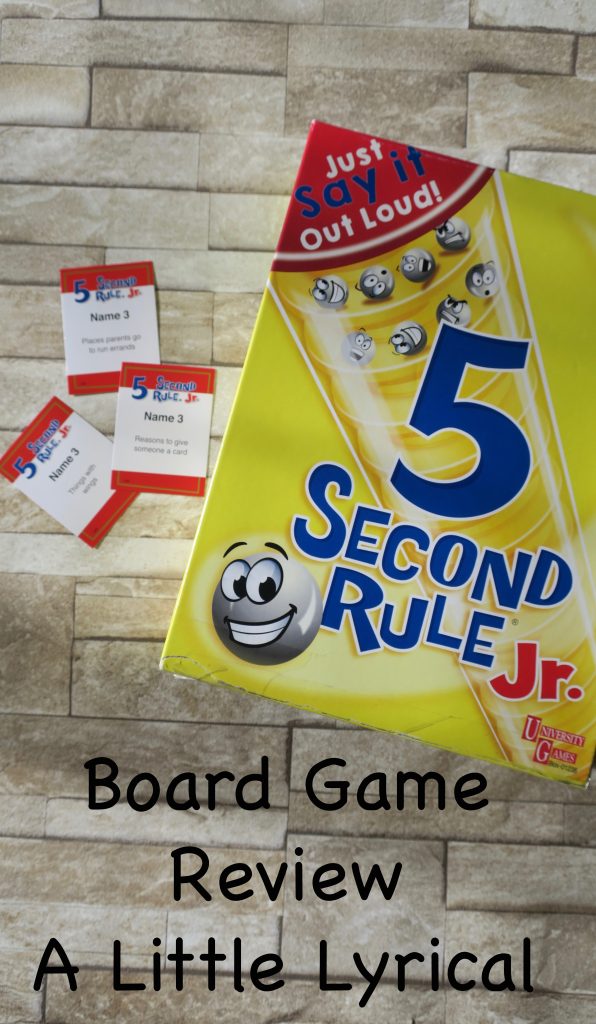 5 Second Rule Junior is aimed at children aged 6 and up and is a junior version of the already popular 5 Second Rule game. You do need a minimum of 3 players for this game so its worth remembering that if you're going to be buying it as a gift.
5 Second Rule Junior has a simple concept to play but is harder than you first think. 5 seconds really isn't that much time when you're against a clock!
How to play 5 Second Rule Junior
The winner is the first player to get to the finish line of the relatively small game board. Which on first glance seems easy. But it's not all that easy to think quickly and stay focussed in 5 seconds!
To advance forward on the game board you have to answer the question on the card and name 3 examples of the question asked. Younger players are allowed to just give 2 answers. An example fo this would be "Name 3 things you take on a car journey".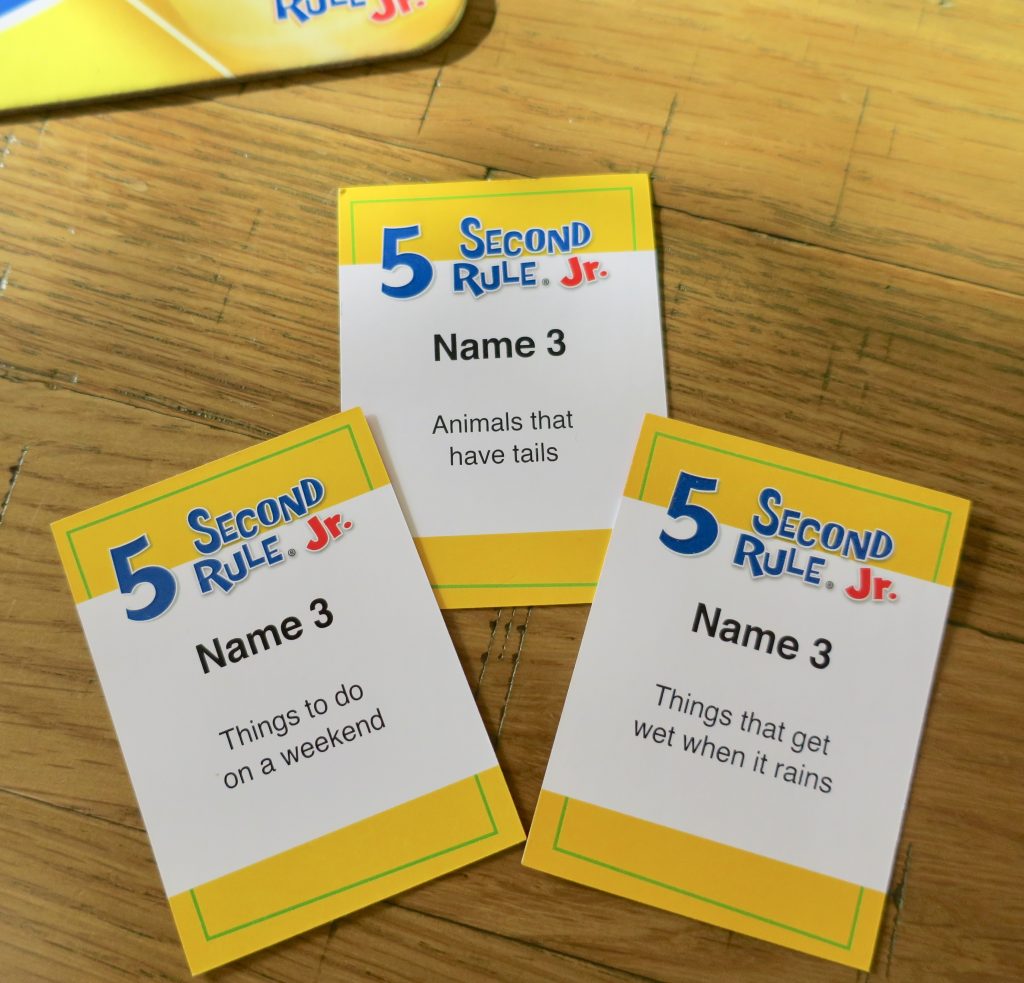 If the player answering the question names the 3 things within the 5 seconds then play passes to the next player to answer the same question. You can't name the same things though. As you can imagine this gets harder and harder as the question goes round. Someone at some point will lose! For those players that have successfully managed to name 3 things (or 2 if they are younger) then they all move forward a space on the board. Or two spaces if the question has gone round that many times!
In addition to the plain spaces on the board there's some helping hand spaces too which allow you 10 seconds for your question if you land on them.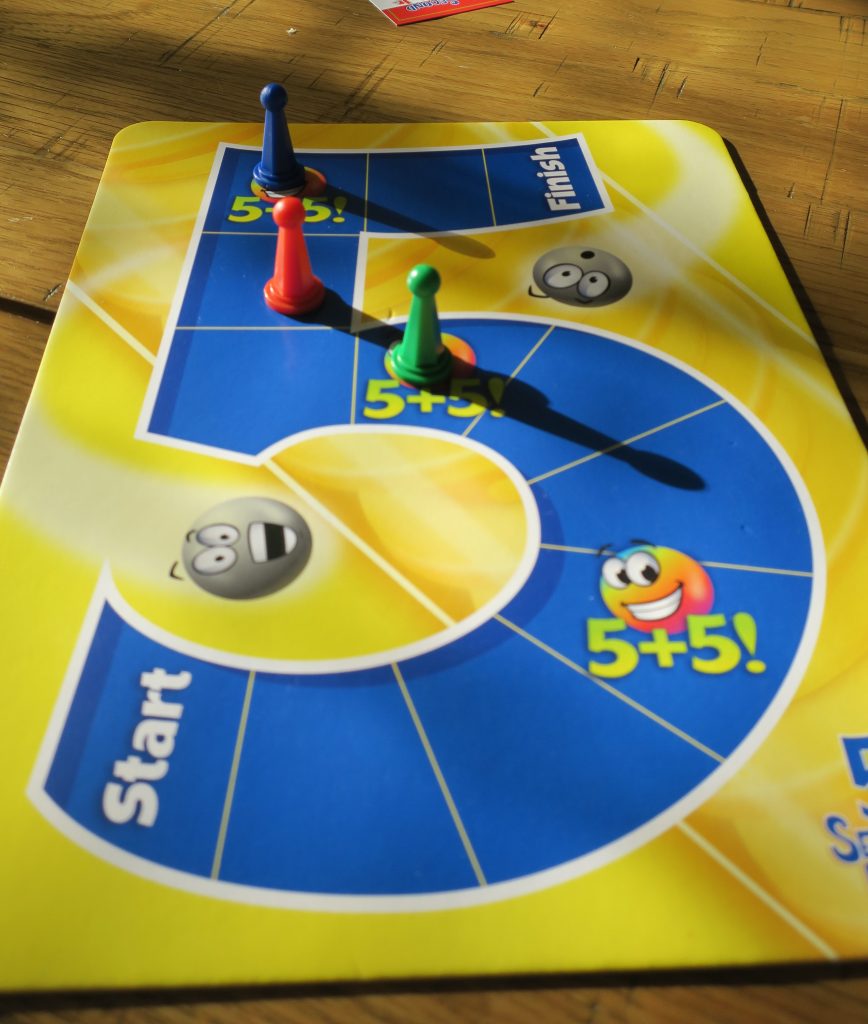 What did we think?
We really enjoyed playing 5 Second Rule Junior. So much so we've had it out each time we've had visitors over half term. It's a fun way to keep the children entertained. The concept is easy to understand and game play has lasted just long enough to keep everyone's attention. As most of the players get to have a go at each question you really do have to concentrate on game play. This avoids duplicating someone elses answers.
My 6-year-old was quick to get in a sulk if he couldn't get his 2 answers. However he was easily pleased with being allowed to use the timer. The timer makes a silly sort of mooing noise each time it's turned over! Be sure to use the timer though on a flat surface. If you don't all the tiny ball bearings won't move down and time 5 seconds properly…and nobody likes a cheat!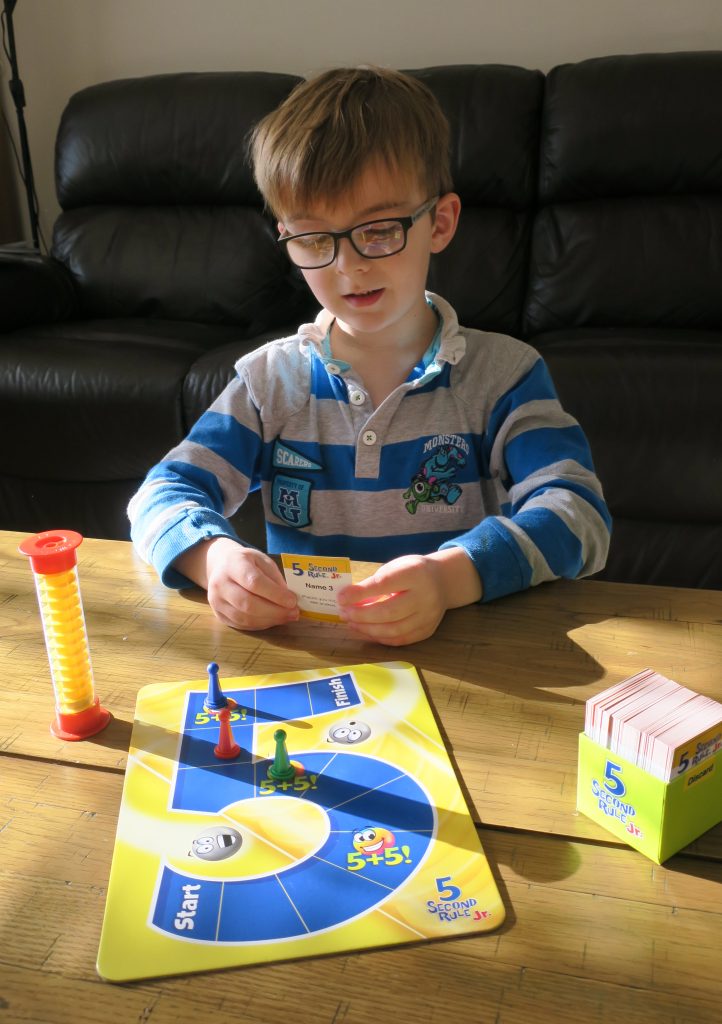 We were not paid to review this item, as always all opinions are our own.