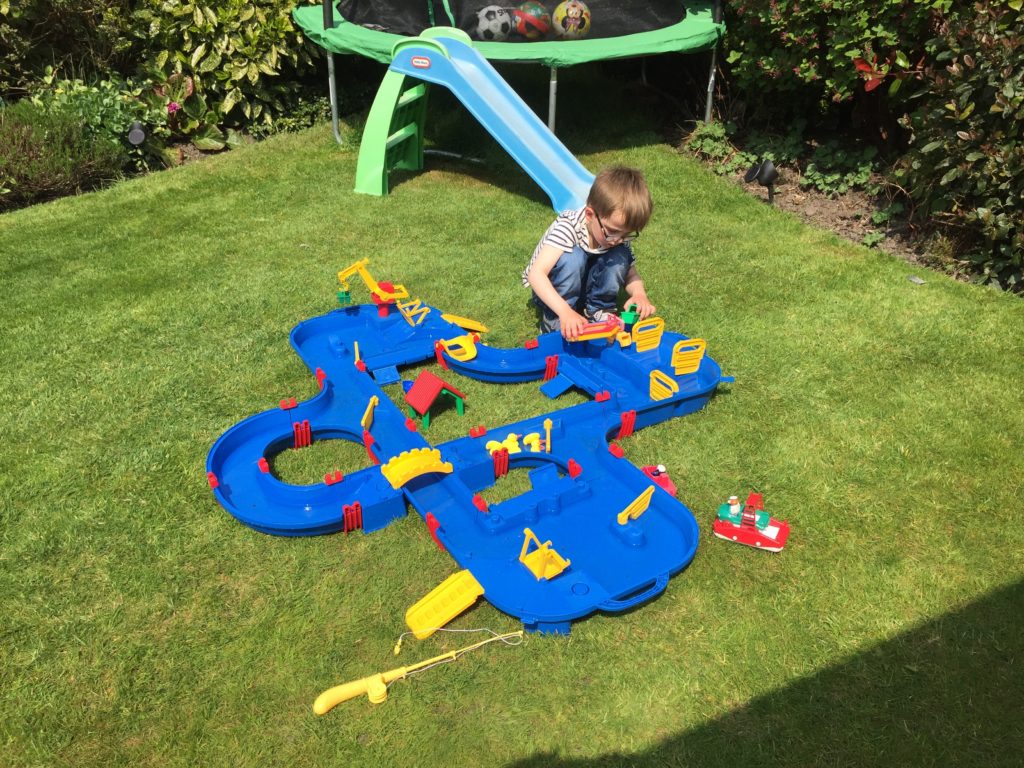 This week I have chosen a photo which makes my heart sing. I love sunny days and this is the first properly warm day we've had this year, warm enough to have water toys out.
Aquaplay is something that the boy got for his 2nd birthday, it's something that I remember from my mums classroom when she was a primary school teacher (she's retired now). It's a a bit like half a drain pipe in pieces that you clip together with waterproof seal. He loves it and so does his now 2 year old brother. I can see many happy days and years playing with it, watching the boats float around, using the pumps and gates to raise and lower the boats round the locks.
Bring on the sunny days of summer!