Dear Boys,
Week two of 2019 started with us going on the Snowman trail at Salford Quays, it had been on since before Christmas and last Sunday was the last day to see them. We had a great time going round to see all 12 of the guys. This past week they were auctioned off for charity and I really wanted to buy this guy no.4 so I put a bid on but it went too high so I didn't get him. I hope he's gone to a good home and I hope to see him again one day.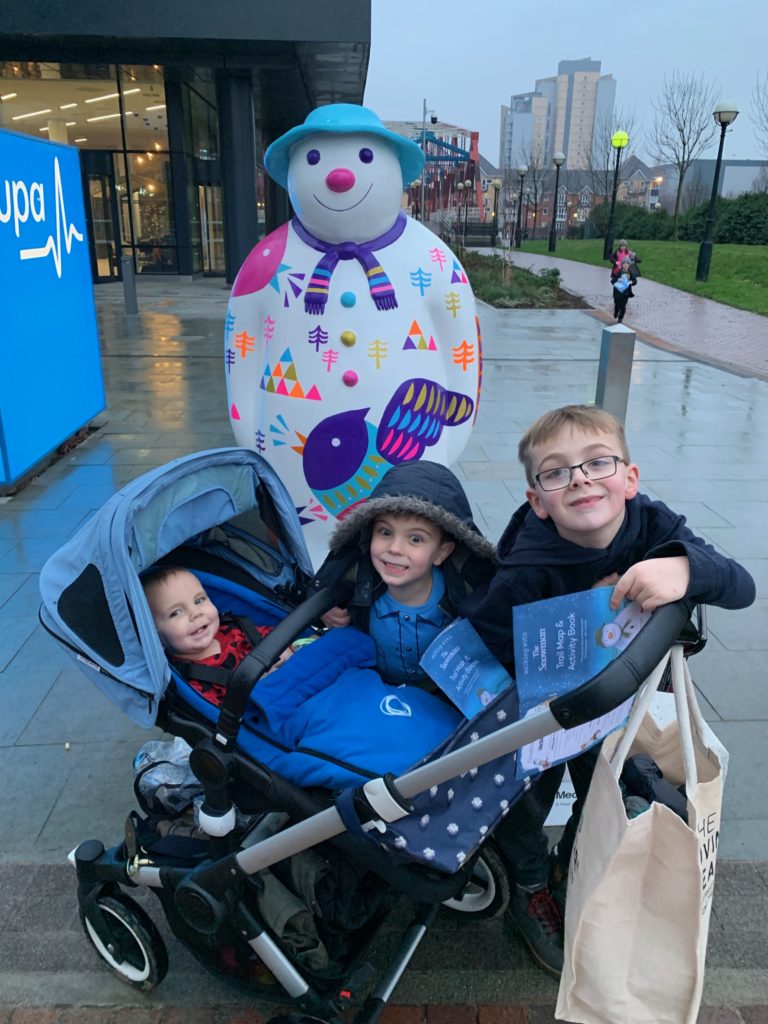 Tuesday is my day off work so I took Roo out for a bit of shopping, and to get out of the house. Sometimes all day on your own with a baby is hard work so at least if we are out I can walk around.

After all the marketing hype by Greggs we had to try the vegan sausage roll. I'm not vegetarian or vegan, I just don't really like meat. I have to say I liked this. It was shared with Roo and he was equally as impressed, so it's a thumbs up from us!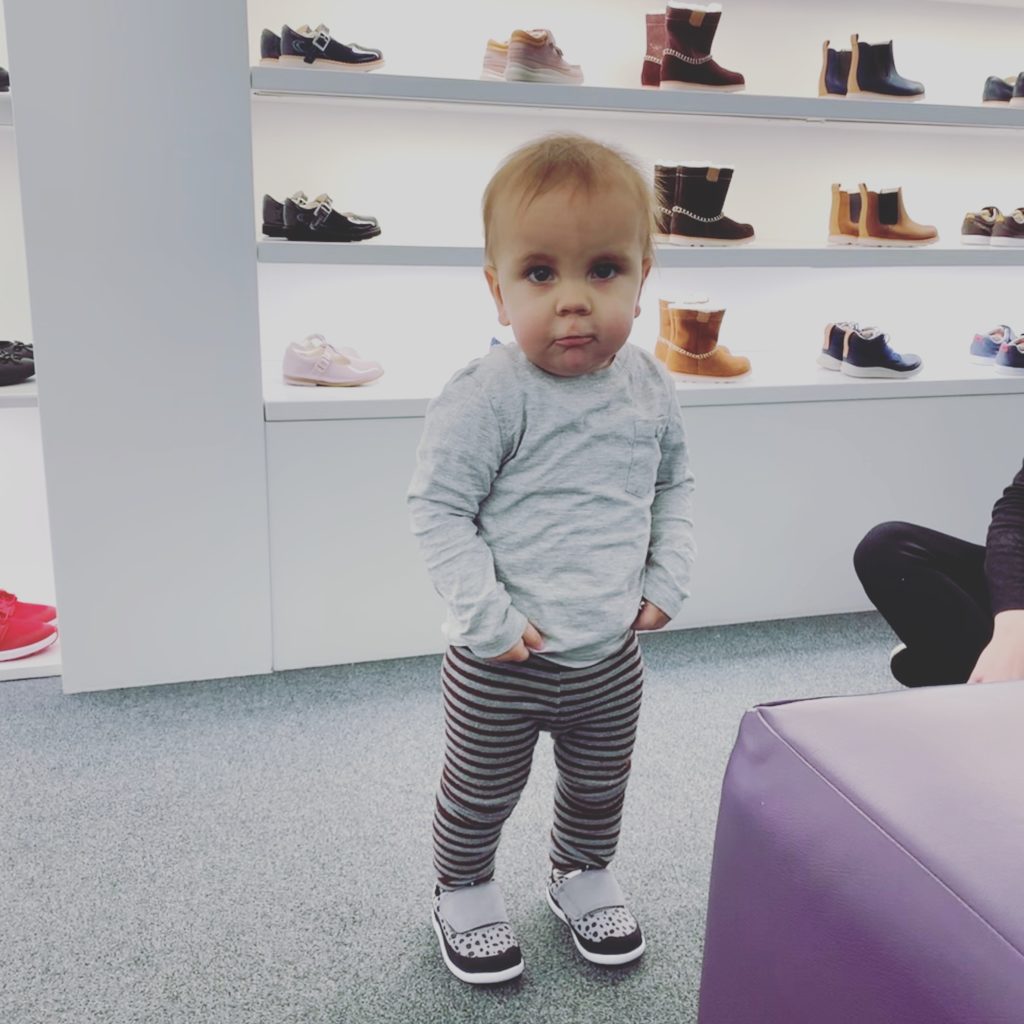 I stopped by Clarks show shop too to buy his first pair of shoes. He's been walking for a while but I've held off buying shoes as long as possible as he didn't need them. However now he's wanting to walk outside and he can't do that without shoes. I have to say we went to Clarks as the other two got their first shoes there and both times they made a fuss, doing a little commemorative photo for them in the store. This time they didn't seem to do that anymore so I was quite disappointed. I did obviously take my own photo but it would have been nice to have one with a special frame even if it was an emailed one or something?
I also took him to get his first proper coat. With having three boys he obviously gets a lot of hand me downs but because he is a winter baby and the other two were in the summer months at age one I don't have a suitable size coat for him so I bought him a lovely new one from TKMaxx.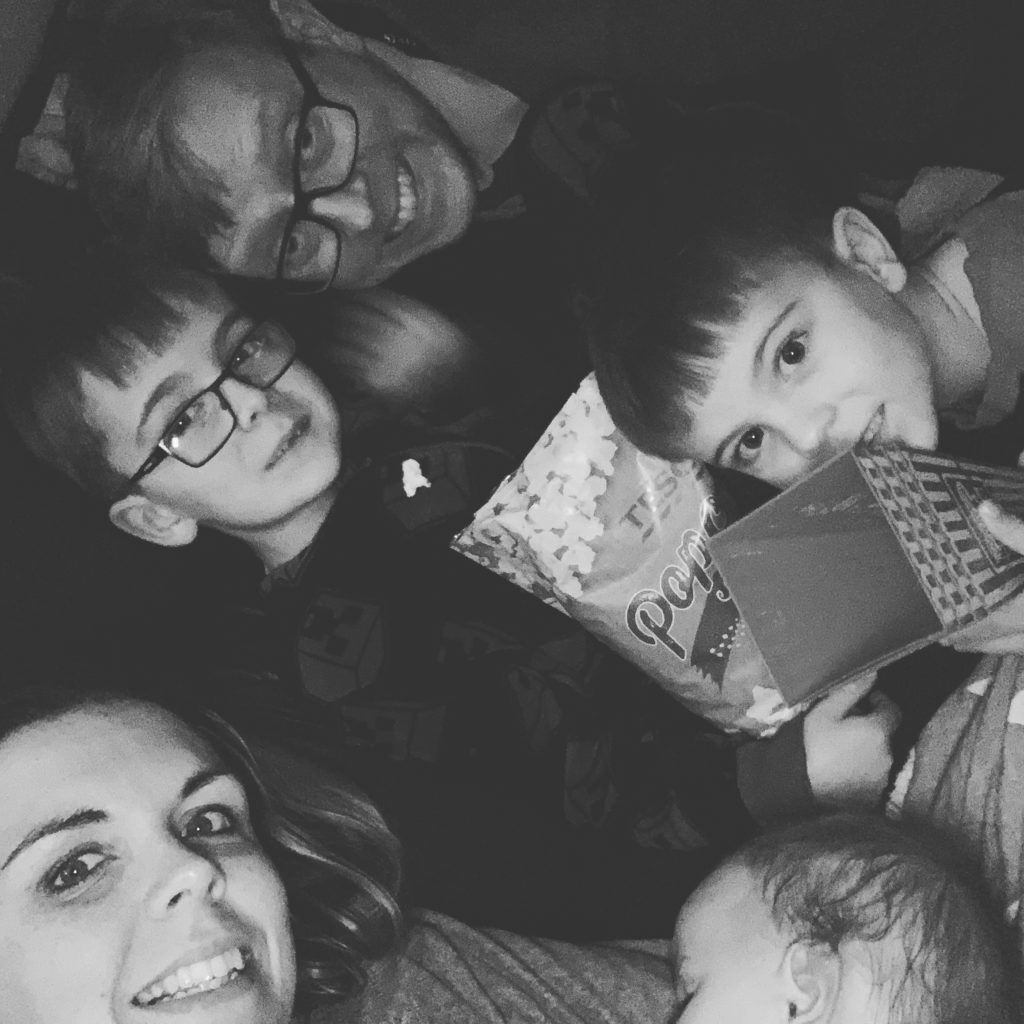 Friday night came around very quickly once again. Friday in our house is movie and treat night. It's usually bath straight from after school pick up then a treat tea with a movie. I love our little end of week celebration.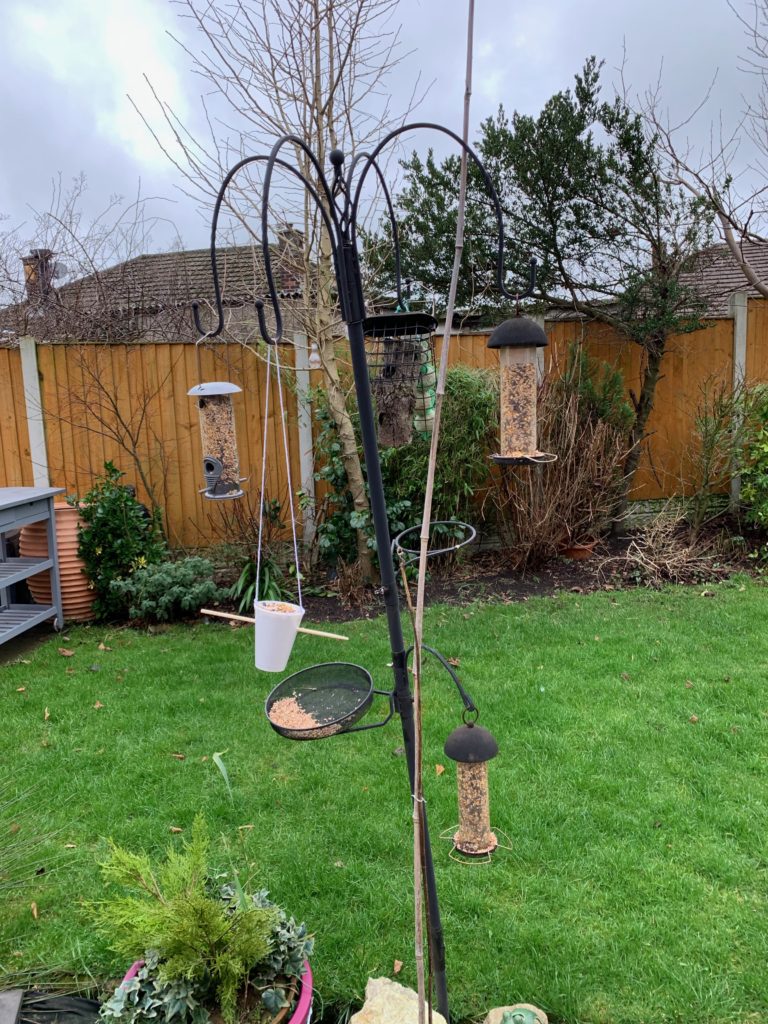 Thomas now goes to Beavers .This week they were making bird feeders to hang in the garden for a badge. I asked him which badge but he didn't know? Hopefully I will get to find out!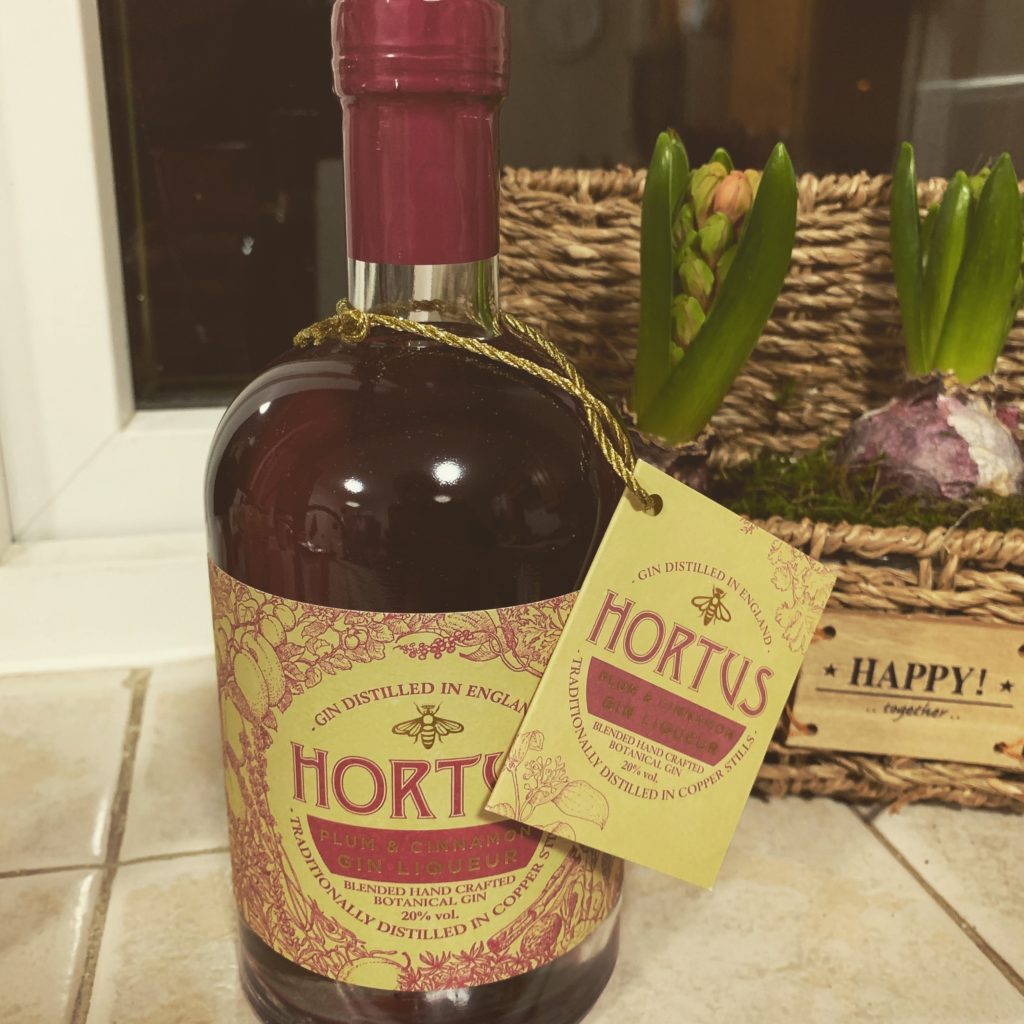 And last but not least was my Friday treat! A bottle of plum and cinnamon gin which was a Christmas gift from my lovely mummy. I wasn't sure what it would taste like. I like the flavour of both plum and cinnamon so surely I'd like this? It was yummy! Sadly there's not much left after Friday and Saturday night drinks!!
That was our week in a nutshell. A very fast week with lots of memories made.