Today we've teamed up with PJ Masks Youth Sport Trust campaign.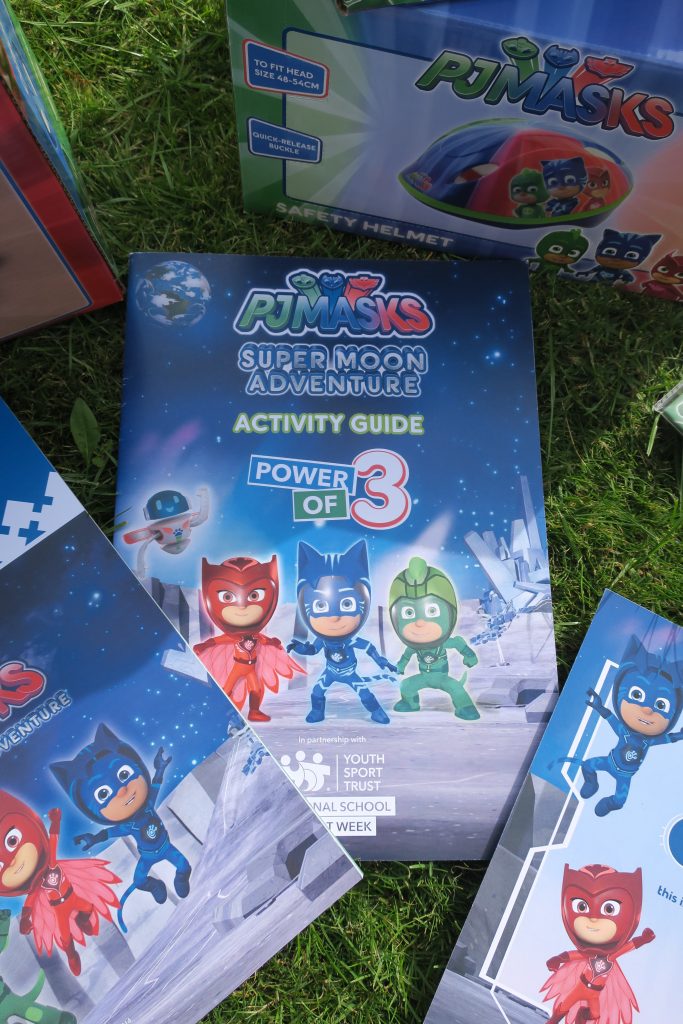 I'm sure if you have little ones unless you've had your head in a cave you'll know who PJ Masks are! If you don't have children I'll explain! PJ Masks are a trio of crime fighting heroes who go out in the night (in their PJ costumes) to help fight crimes. If you've got children you're likely singing the catchy theme tune in your head right now…..the night, is the right time, to fight crime!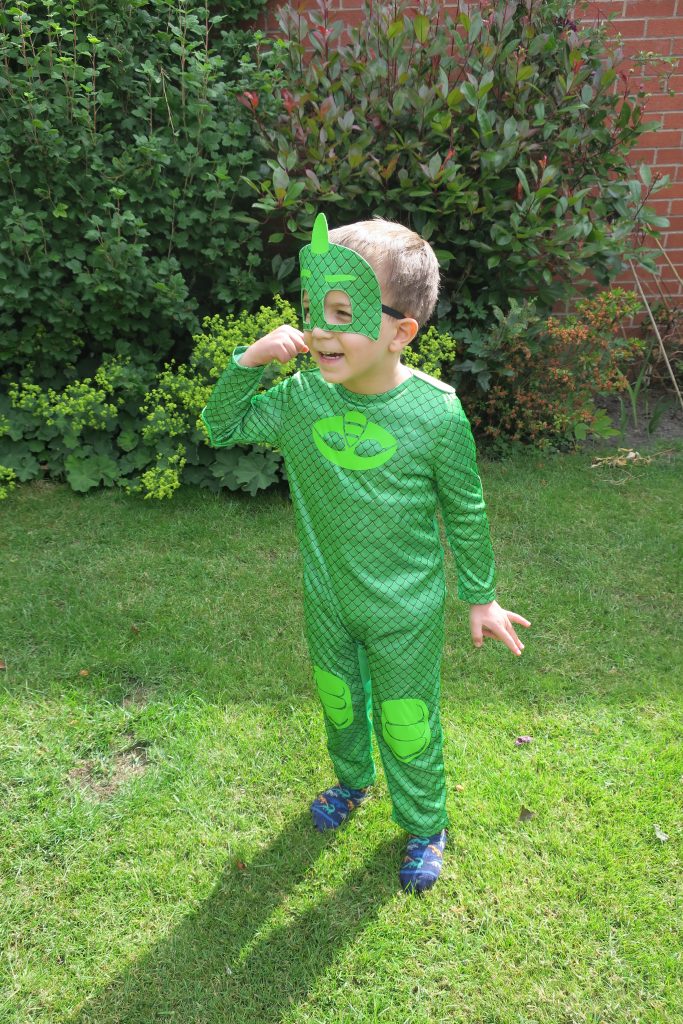 Felix's favourite is Gekko! So he was delighted with the Gekko costume he'd been sent! There was lots of running around pretending to be his favourite PJ wearing super hero in the garden.
He was exited to have been asked to take part in activities this week to help promote National School Sports Week. It takes place from 25th June to 29th June 2018. 
The Youth Sport Trust has joined up with eOne's PJ Masks toys to help children in the UK grow up healthy. 
Did you know for children aged 2-5 in the UK the chief medical officer recommends 3 hours of physical activity a day. That's why PJ Masks are promoting #PJMasksPowerOf3 . Physical activity can include loads of different things. It doesn't have to just be a traditional 'exercise' activity. It's important to make it fun to keep children enjoying the activities.
The fun pack we were kindly sent to help promote National School Sports Week included lots of ideas to get children active.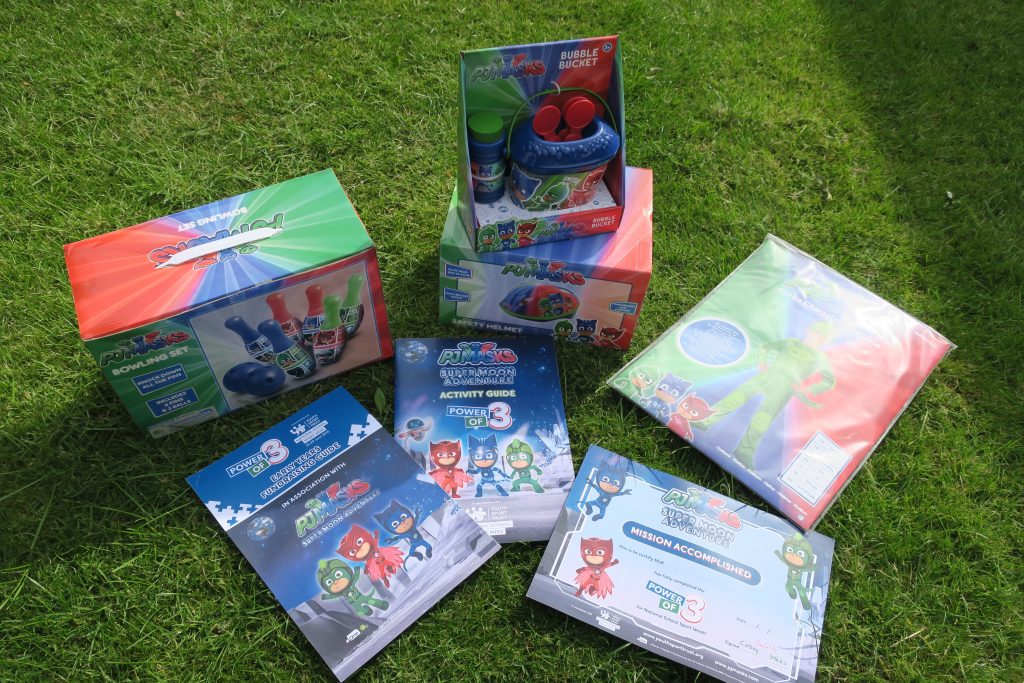 The PJ Masks bubble bucket was a great hit. Bubbles feature a lot in our play as I love them. They are environmentally friendly as well as beautiful to look at. You can incorporate bubbles in lot of games. Chasing them, catching them. Running with a bubble wand in your hand. Lots and lots of way to use bubbles to get active over the summer.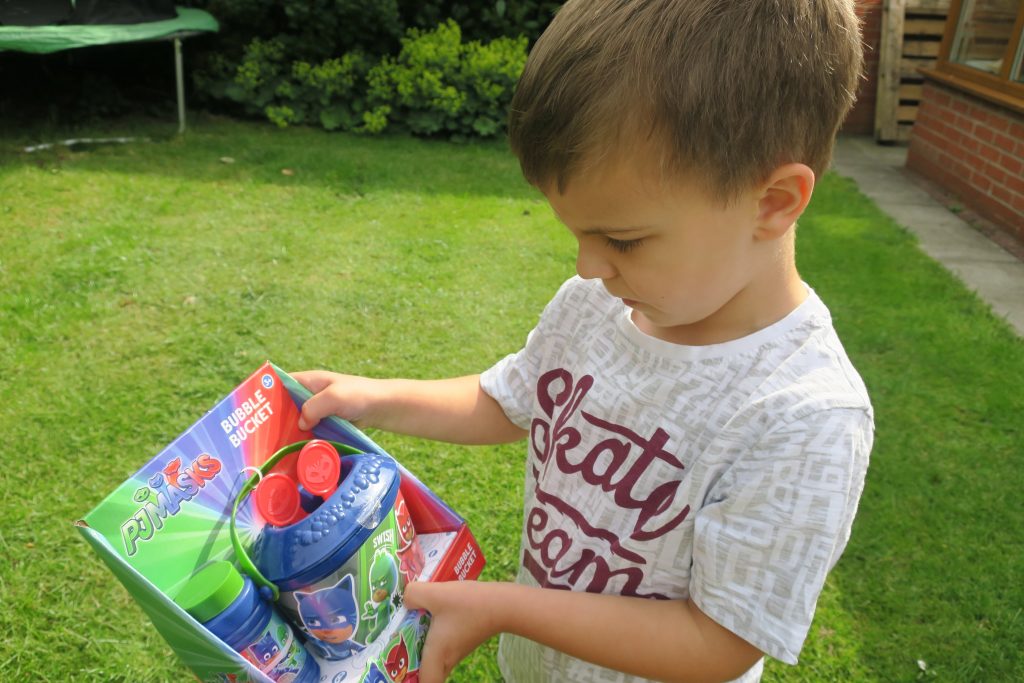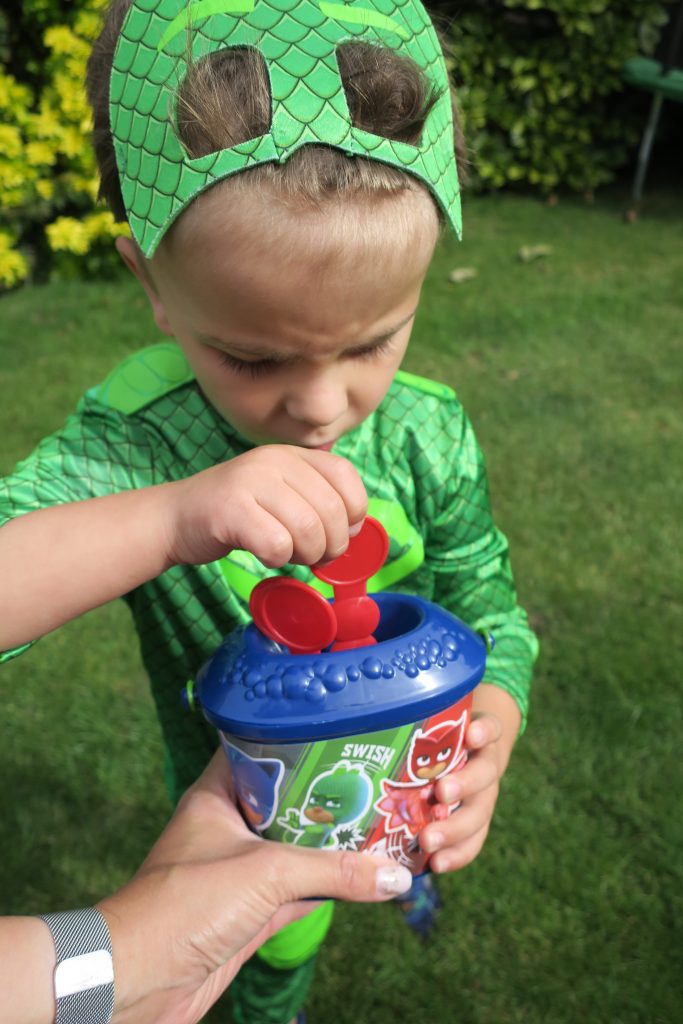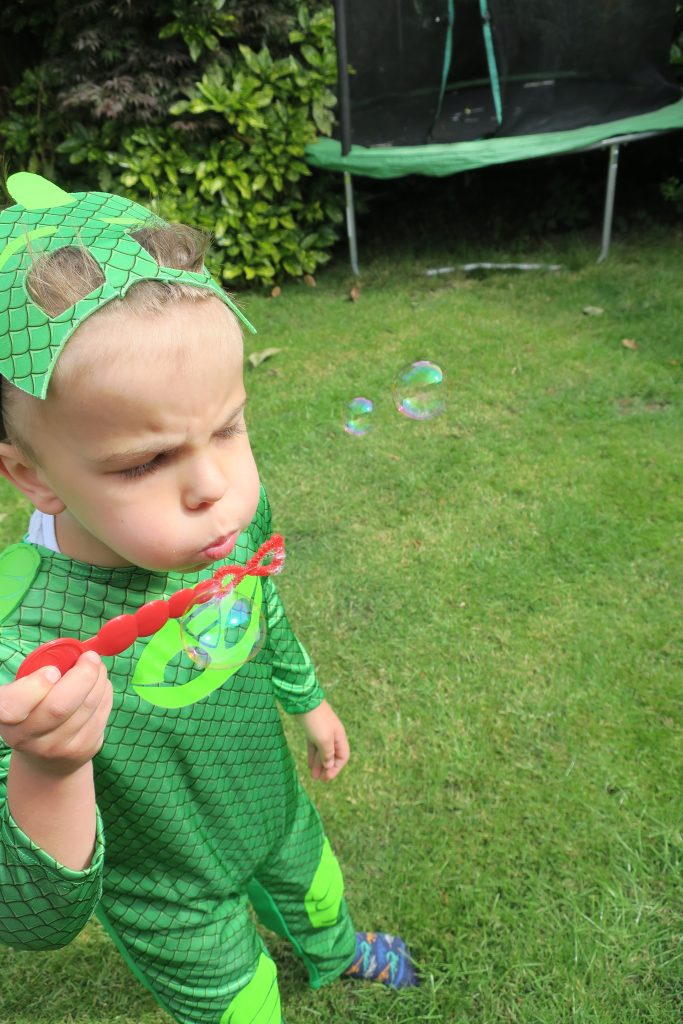 The PJ masks bowling set was also a big hit with both the boys.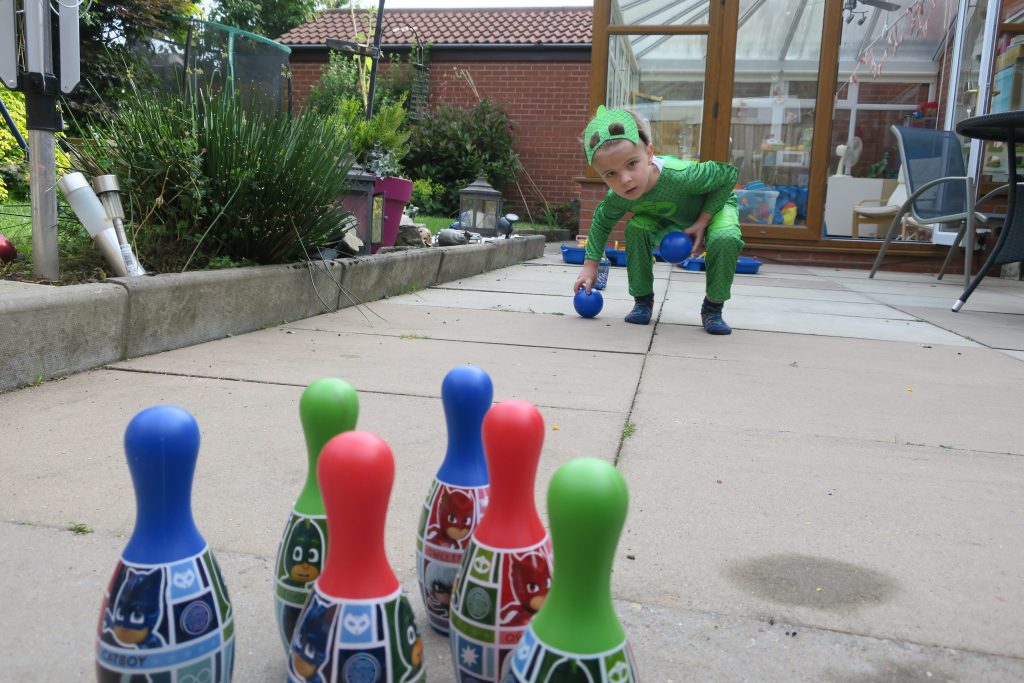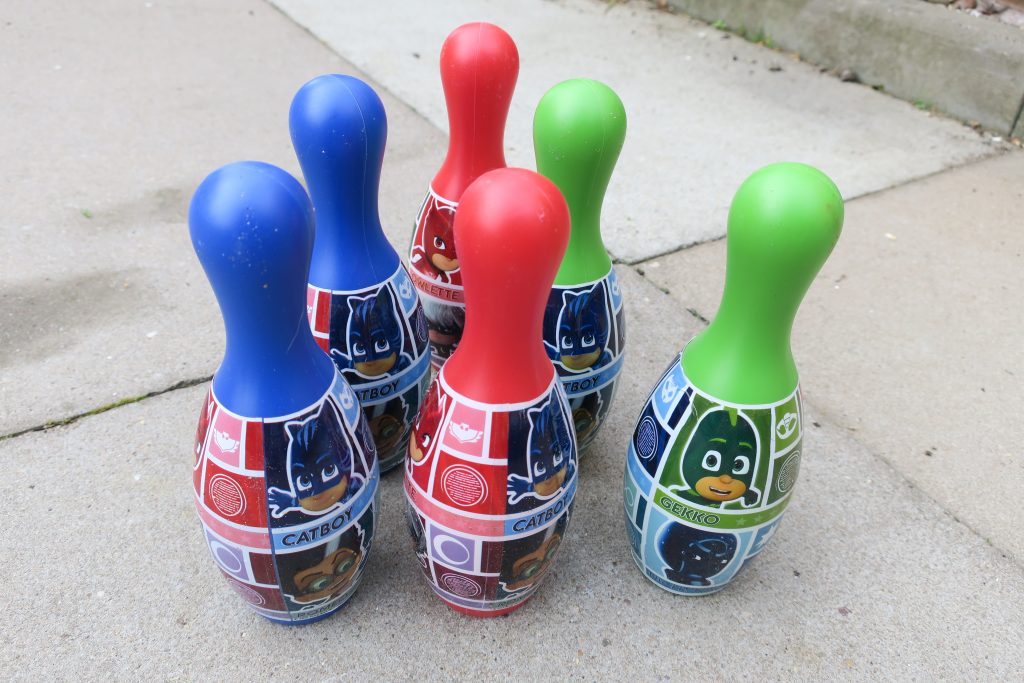 The takeaway message for National School Sports Week, really is to get out, get active and most importantly have fun! Why not try to get your school or nursery involved this week?