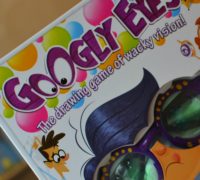 Googly Eyes – Game Review
Thanks to University Games for sending us a sample of their latest release Googly Eyes to test out this week! Here's what we thought it –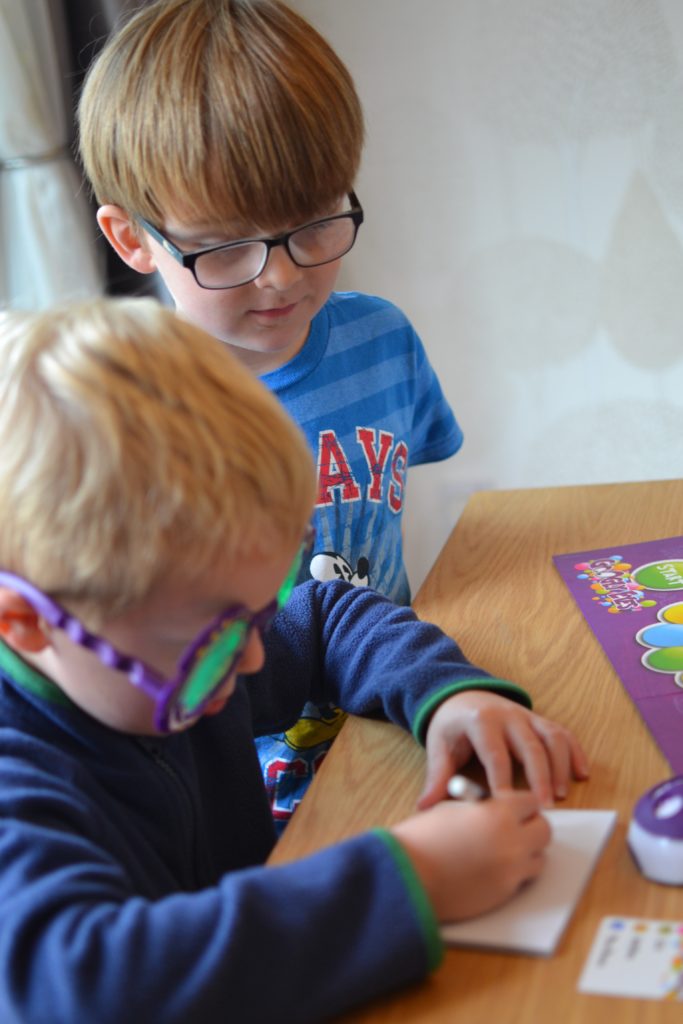 The game is called Googly Eyes by University Games. Its a team game for 4 to 16 players who form up to four separate teams. As we had 4 players (2 adults and 2 children) we made two teams with a grown up on each.
The aim of the Googly Eyes game is to be the first team to get to the finish on the board, but the fun you have on the way is hilarious!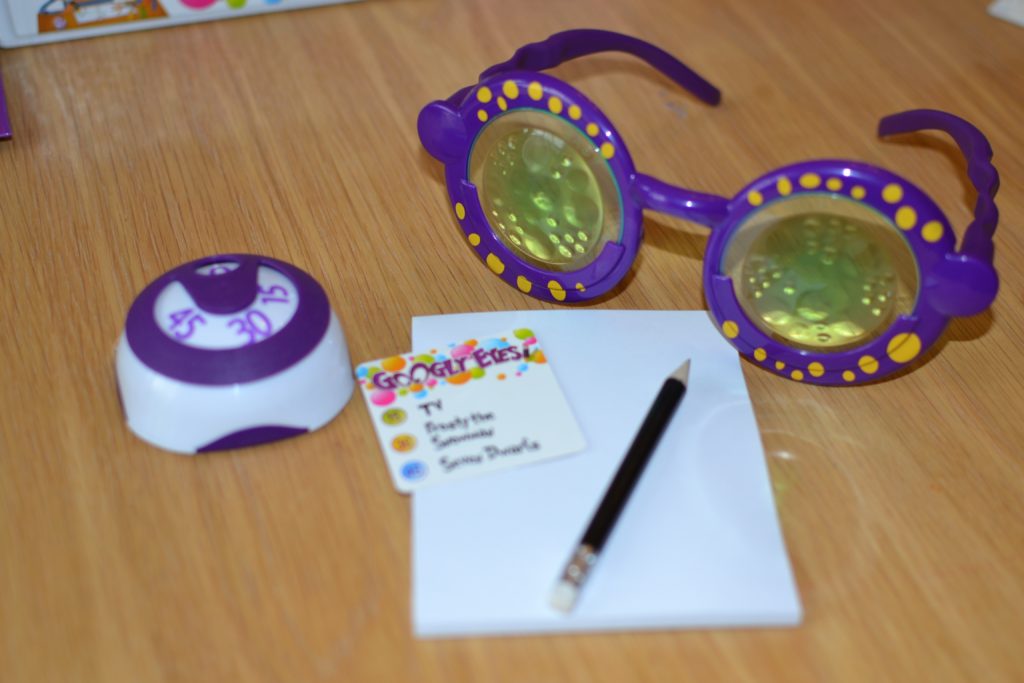 Each turn involves one person on the team having to draw something and the team members guessing what it is correctly before the time is up. However its not a simple as drawing, you have to wear funny glasses with differing levels of hilarious distorting lenses according to difficulty. The harder the lenses is to see through the more time you have to draw the picture and the team to guess.
There are three different lenses to pop in the Googly eyes frames , easy, medium and hard.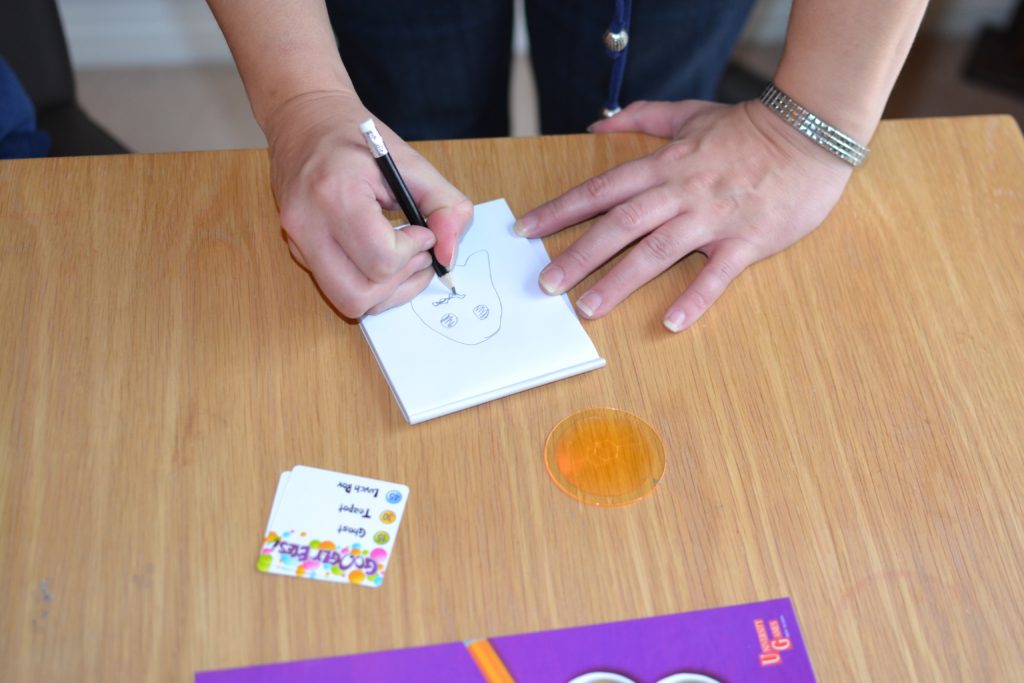 Game Summary
Things we loved about the game:
It was funny to play, and we did laugh…a lot!
I can see it being a hit in the Christmas season if you get a group of adults together who are enjoying the Christmas spirit (and a little mulled wine!)
It brought the teams together
There are lots and lots of different cards for variety so it's unlikely in the course of a game or two you'll ever get the same thing to draw again
It's an easy game to understand you don't have to keep referring back to the rules
The game says ages 7 and above but the 5 year olds had no trouble (if they like drawing that is) even if they can't read the game card words (which ours could) then an adult could help them with that part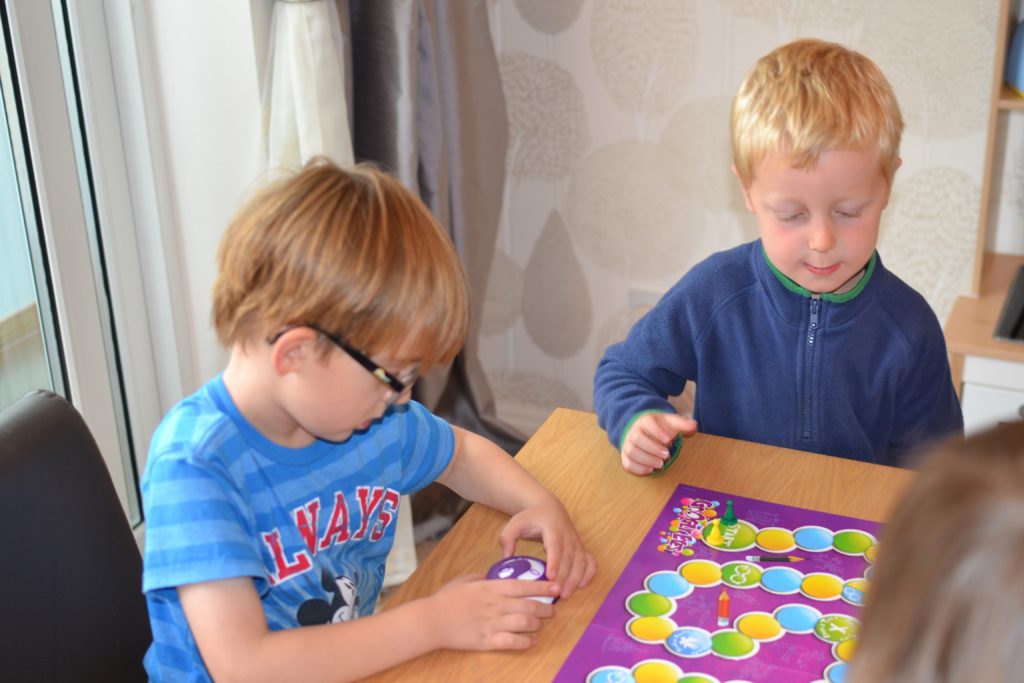 In trying to write a balanced review the only thing I could think might be a slight negative is you have to keep changing the lenses in the glasses which can sometimes be tricky if they don't click in first time then can fall out when you draw, once you've got the knack of it though its not so bad. Also sometimes the timer is incredibly short (15 seconds) so when we were playing with the young ones we allowed a little more time for them!