If you've read my blog before you'll know that I love Christmas. It's my all time favourite holiday season. I've always loved Christmas time even before having the children, but since having the boys it's become even more magical. As the boy is growing up and beginning to understand things a little more he is beginning to believe in the magic of Christmas. This year will be his 4th Christmas, he'll be 3 years 4 months on Christmas day this year, and I couldn't be more excited! So when I was recently given the chance to review a letter sent from the big man himself I jumped at the chance. I have already published a post about ordering our letters from the Lapland Mailroom which can be found here. As I had ordered our letters early when they arrived I kept them to one side until today so that I knew the boy would be here when it landed on the door mat. He loves collecting the post for me and we play a game where he identifies the names on each letter to tell us if it's for mummy or daddy. So I couldn't think of a more appropriate day than today, a rainy Saturday morning with no particular plans but to stay in our pyjamas snuggled up warm inside! He'd put on his little monkey onesie and was ready for a morning playing with Flixster and his toys. When I heard the postman I beat him to the door and switched our normal post for his special letter before letting him discover it for himself.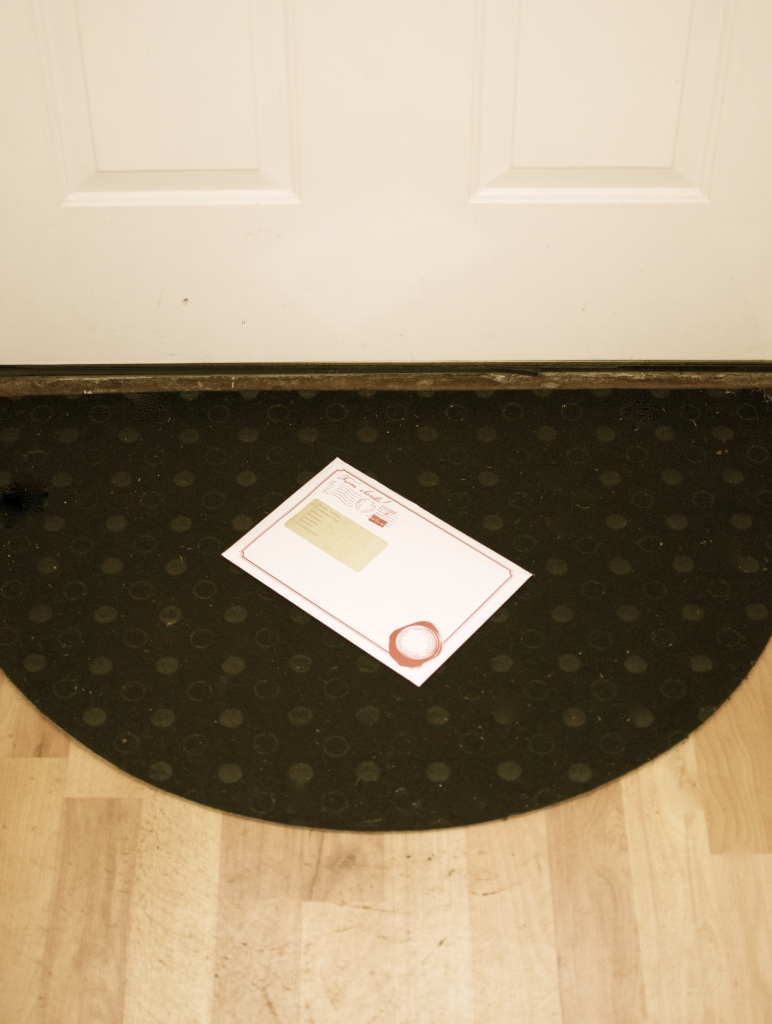 He was so excited to find a letter addressed to him! He was able to recognise his name and couldn't quite believe it was post for him!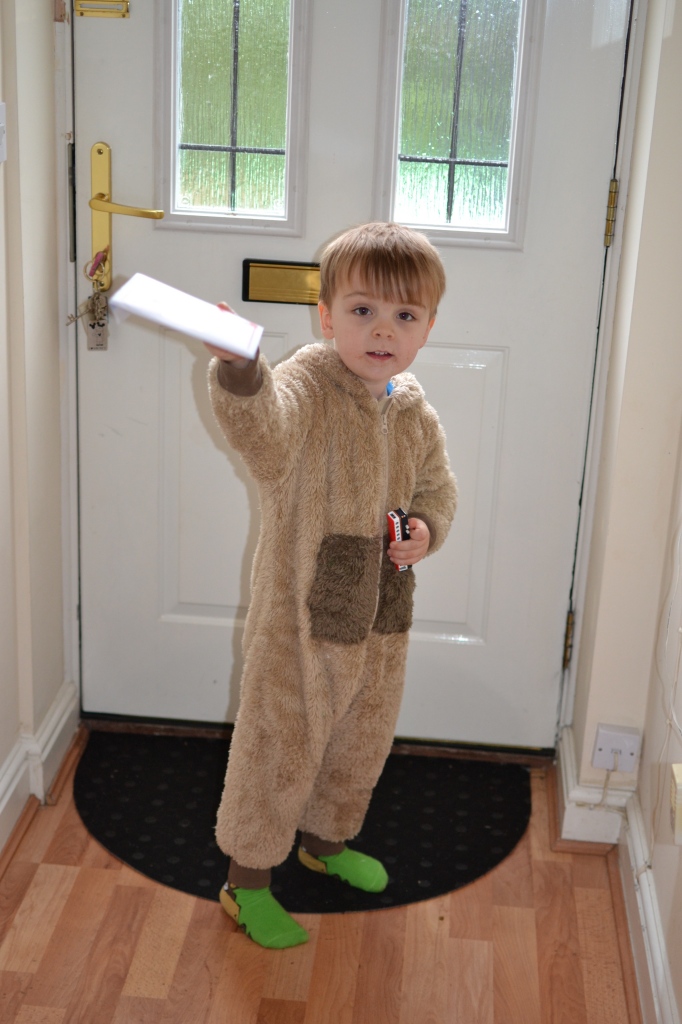 The letter was quite thick which made it exciting to open, we sat down together to discover what was inside. We found a personalised letter along with a Christmas card to colour, a tree decoration, a door hanger, a stop here sign, an activity sheet and a nice child certificate.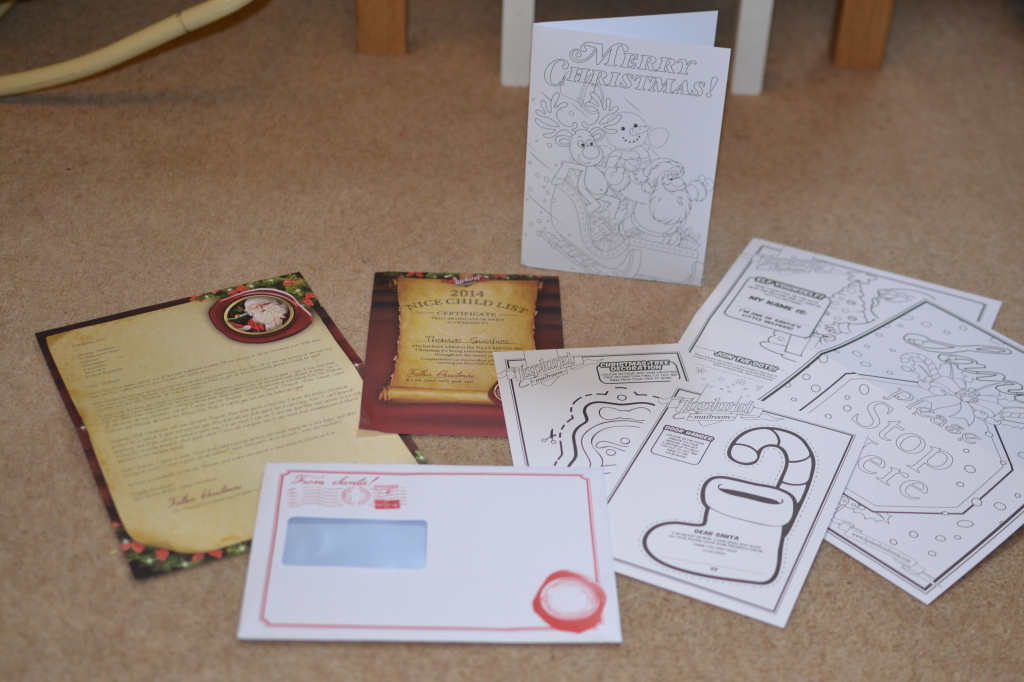 He knew from the picture on the letter that it was from Father Christmas!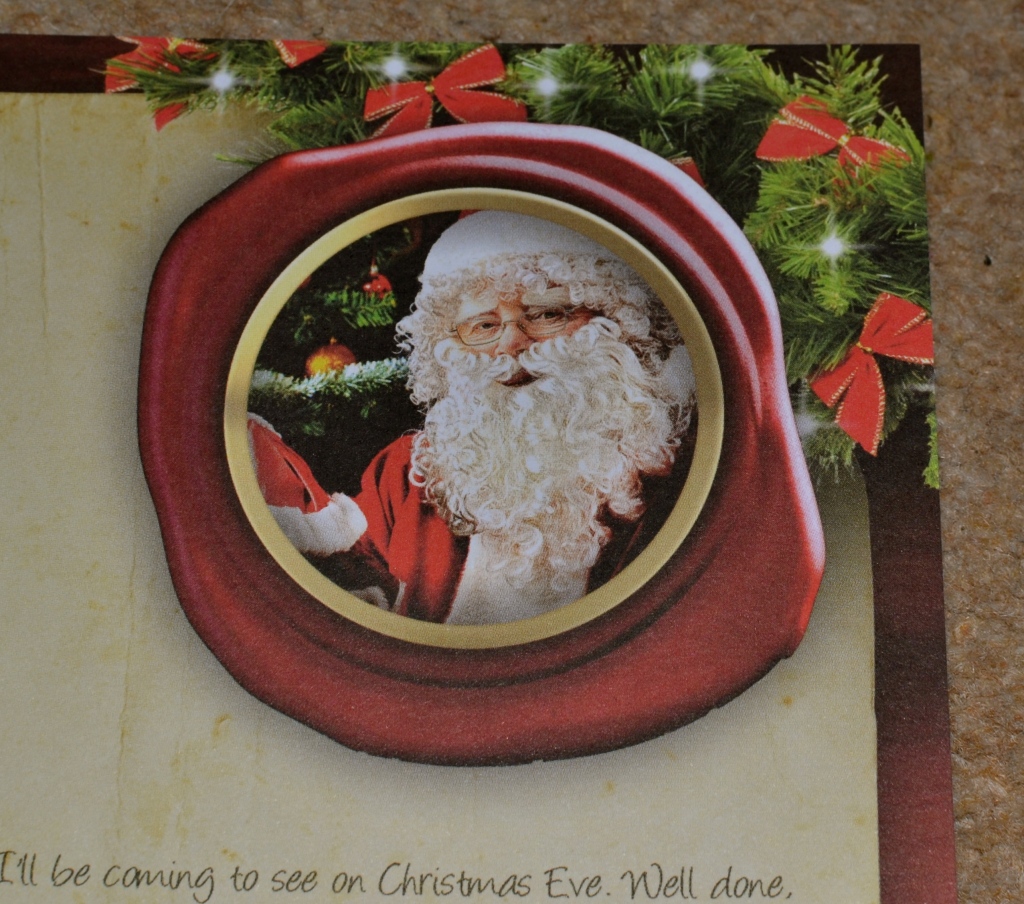 He wanted me to read it to him and his eyes lit up when I read the parts containing Flixster's name. It really was lovely to watch him listen so intently to the letter being read to him. We looked at the rest of the package together and he instantly decided that he wanted to start colouring straight away so I got out his crayons and pens as he had requested.
He wanted to cut out the tree decoration himself but as we don't have any children's scissors yet Daddy had to do it whilst he watched on. That's another thing for the Christmas list though! He spent quite a while colouring in and kept looking back at the letter to point out his name.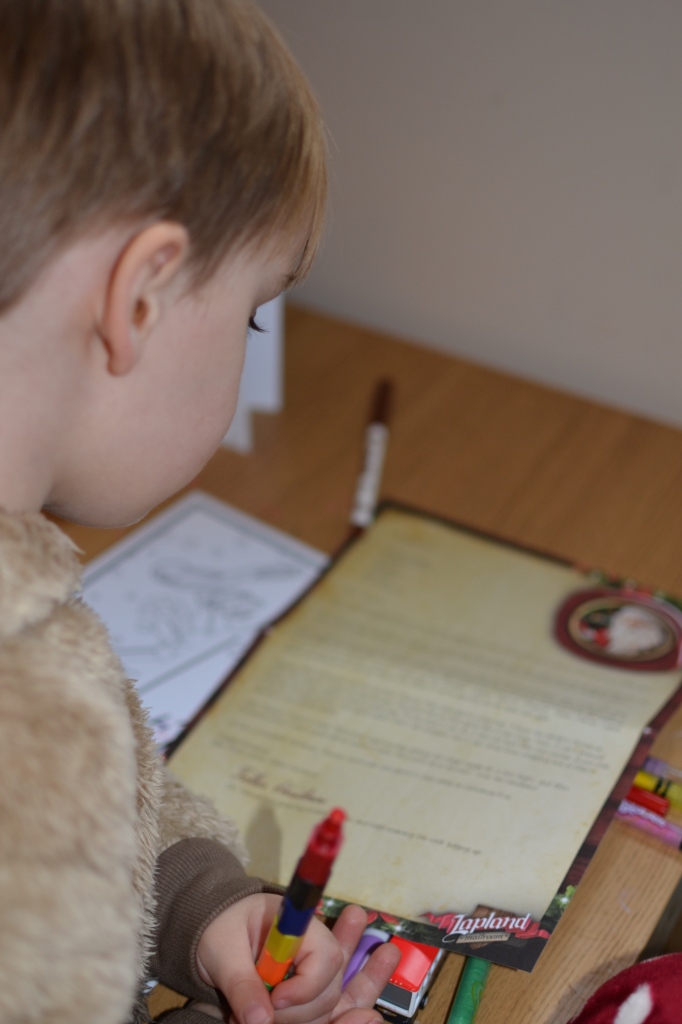 What a lovely way to spend a morning together, we had a good talk about Christmas still being quite a long time away but the letter has started to build the excitement. I suppose I'll only have a limited number of years that the boys will still believe in Father Christmas so I'm going to enjoy it while I can. The magic of Christmas will always be alive in our house because as the Muppets sing in my all time favourite Christmas film "Wherever you find love it feels like Christmas!"
The lovely people at Lapland Mailroom have offered one blog reader the chance to win their very own personalised letter from Santa as well as an activity pack, just enter below, and if you're not lucky enough to win then you can use the code 'xmas2014promo' for 10% off your order. Letters start from just £6.95 and are posted within 3 days.
I was sent a letter for the boy for the purpose of this review but all the opinions expressed about it are my own and truthful.